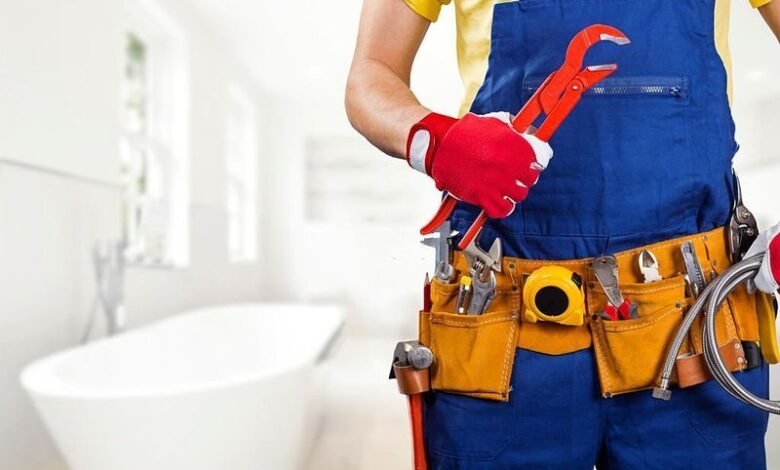 A homeowner wakes in the middle of the night. They can hear the faint drip of the faucet leaking and follow the noise. When they turn on the lights, they find that their bathroom sink is leaking, and a puddle is forming on the floor.
In the midnight hours, they turn to the only logical resource: Google.
Will they see your business name as they search for plumbers in the area? If not, it's time to rethink your plumbing & HVAC SEO strategy. Today, we're sharing how this process works and five reasons why it's so important.
What Is SEO?
SEO stands for search engine optimization. This is the process of making your website as visible as possible to people searching online.
From the keywords you include in your blog posts to the images you select for your website, every action you take online has some type of impact on your visibility and audience reach. By focusing on SEO, you're committing to being intentional with these tasks.
A few of the most common ways to build your SEO and boost your online presence include:
Creating useful, informative content and sharing it across your site
Targeting primary and secondary keywords
Formatting your content for search engines
Building credible links back to your content
Delivering a fast and efficient user experience
Generating backlinks from high-authority websites
These are only a few of the ways you can grow your online community. You can also use localized search terms to appeal to people in your geographic region. For instance, instead of titling your blog "how to find a reputable plumber", you can add a location term to make it "how to find a reputable plumber in Raleigh, NC".
Why does it pay to learn the best SEO strategies? Let's take a look at five reasons why plumbers and HVAC professionals should invest in SEO marketing.
YOU MIGHT ALSO LIKE:
1. Boost Website Traffic
It's 2022. Does your company have a website yet? If you're shaking your head "no", then it's time to get in the game. While there's something to be said about taking an old-school approach in the service industry, your customers are living in the Digital Era.
That means they're hopping online and using their smartphones to find plumbing services. They even expect to schedule a visit and pay their bill directly from their device.
Whether you create your own website or hire a third-party designer to take care of the legwork for you, it's critical to carve out a space for your business to live online. According to one recent study, nearly 80% of people check out a company online before physically visiting them in person.
By investing in SEO, you can make your website a place where they want to spend time. If you're delivering high-quality content at every turn, they'll be less tempted to click away to a competitor. Then, once they're on your site, they can learn more about your services and give your team a call.
2. Improve Local Visibility
You can invest in billboards and radio ads. You can sponsor local sports teams and get a banner on the ballfield. However, it's nearly impossible to reach everyone in your local community with print marketing alone.
You can maximize your local reach with SEO. As you create content such as blog posts, white papers, or journal articles, you can share them with your social media followers, and encourage them to do the same.
As a result, your information has the capacity to reach an even greater number of people than before! This is some of the most valuable and effective advertising around.
While you might be able to handle basic SEO on your own, this isn't a place to cut corners. An SEO company can conduct audience and competitor research, so they know exactly which search terms are trending, and how to target them.
They'll also be able to advise you on other techniques that can improve your local presence and build customer loyalty. Chances are, your plumbing or HVAC company isn't the only one in your city, so this is a smart way to stand out. A team like the one at Digital Logic can help you ace every step of SEO for your HVAC company.
3. Build Thought Leadership
Put simply, people trust businesses with thought leadership. These are companies that have taken the extra steps required to stand out in their niche. They're knowledgeable and approachable, and they've made it their mission to share their craft with the world.
You can't build this type of credibility overnight. Yet, you can get there a lot faster with SEO.
Every time you create a well-written blog post or link to a sleek landing page, you're telling your audience that you're invested in them. You want them to be well-informed, so you're sharing insider knowledge that can help them live better lives. In time, they'll learn to trust your guidance and defer to it when they need assistance.
Not sure what to talk about? Plumbers can share tips on how to fix a basic leak or how to save water at home. Similarly, HVAC contractors can talk about the importance of annual maintenance, or how to choose the right-sized system for your property.
Sharing these tips won't empower your readers to the extent that they don't need your services. However, it will give them just enough confidence and insight that they feel informed to make a smart decision about their project. When it's time to make a hiring decision, they'll likely turn back to you.
4. Engage in a Cost-Effective Campaign
Compared to other forms of print and digital marketing, SEO is an extremely cost-effective way to go. In fact, you can rank at the very top of the Google Search Engine Results Pages (SERPs) for free by building organic traffic back to your site.
While you can also invest in Pay-Per-Click (PPC) ads that appear at the top of the SERPs, you don't always have to go that route. When you know the right steps to take, your content will speak for itself and Google will reward your hard work. This saves you money in the long run, even if you do hire an outside consultant to help you get SEO just right.
Marketing is a necessary expense for most companies, but it's always smart to look for ways that you can conserve resources. When you know how to use SEO to your advantage, you'll put money back in your pocket and grow your bottom line. Then, you can use the content you create to maximize your ad spend elsewhere, such as across your social media platforms.
Once you create a blog post or article, you can share it across your profiles to make sure everyone who needs to see it will be able to. If you're already going to invest in paid ad campaigns across Google, Facebook, Instagram, and other sites, it makes sense to ensure you're using high-quality material that converts.
5. Attract High-Quality Leads
The HVAC and plumbing industries are unique in that you can't rely on a pitch alone to land a sale. Rather, you have to nurture your client relationships, sometimes interacting with them multiple times before they'll agree to hire your team and move forward.
As such, you need an outreach strategy that appeals primarily to those who are actually interested in procuring your services. You don't need to cast an ultra-wide net and appeal to everyone. Your target audience is much more narrow.
With SEO, you'll use keywords, links, and other tactics that help put your content right in front of the eyes that need to see it the most. A casual internet browser a few states away may never stumble upon your HVAC company's website, and that's OK. However, you will pique the interest of a frustrated homeowner a few minutes away who needs the exact services you're advertising.
This saves you time and prevents wasted efforts. You don't need to spend valuable energy and marketing dollars trying to create a campaign that's universally appealing. You need to know the exact words and phrases that people in your area are searching for, and how to leverage those the right way in your content.
Optimize Your Plumbing & HVAC SEO Strategy
Now that we've shared a few of our best SEO tips, are you ready to implement a strategy at your own organization? Today, all industries need to have some kind of online presence, including the trade sectors.
When you know how to approach plumbing & HVAC SEO, you're already one step ahead of your competitors. Whether you handle your strategy in-house or you hire an outside team, it's smart to optimize your corner of the internet.
Looking for more ways to stand out in the corporate sphere? Check out our Business section for guides like this one!