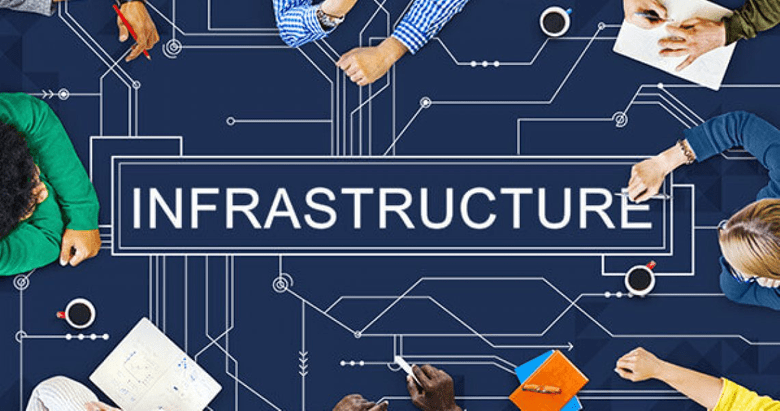 Businesses rely on technology to function these days, but its reach is only as strong as the infrastructure it is set up on. For example, there is no point in having a powerful on-site server if your network connection is weak. To help you implement a strong infrastructure, we have gathered together the top five priorities for all small businesses.
1. Powerful Communication Systems
Your business will need strong communication systems for both external and internal channels. The way you interact with your clientele will directly influence business success. To effectively implement a solid communication infrastructure, you will need to assess your needs and carry out research. For example, your phone communications may be suited to traditional phones or VoIP – you will need to explore your options before making a decision.
2. Strong Network Security
As well as using a powerful business internet provider, you need to protect yourself from devastating digital attacks. Therefore, you must implement a strong network security system, which includes staff training, encrypting data, assessing storage facilities, and asking for professional support. All devices connected to your system need to be included in your security plan, including IoT devices like Alexa.
3. Effective Backup Solutions
The nature of technology means your business can be breached at any point, and you can lose everything. Therefore, you need to ensure that everything in your workflow is backed up, which will let you return to business as usual in no time. You can back your system up to cloud services, but we suggest using physical hard drives as a backup plan – your network can fail at any time and an upload to the cloud can be interrupted.
4. Correct Equipment
According to Statista, the amount spent on hardware worldwide rose steadily between 2013 and 2019, and it has only continued since then. To assess your business's current hardware state, you need to consider how each piece influences productivity. For example, if you have computer systems that take a generation to load up, it is likely time for a replacement. When it comes to shopping for new equipment, you need to cater properly to your needs, which means ignoring the barrage of enticing deals and speak to a professional.
5. Productivity Improvement Integrations
Your working environment needs to promote success, which means creating a seamless environment for your staff. To achieve this, you need to eliminate existing barriers and bottlenecks. Having the right infrastructure can help you do this. For example, consolidating processes into a single system can provide your team access to their work at the click of a button. In practice, this means ensuring that your email tools, file sharing systems, social media, and CRM all communicate effectively with each other. If you have a weak link in the chain, your customers will face friction and may turn elsewhere.
Your business needs technology to thrive in today's economy, but it needs support from a solid infrastructure first. Whether you are just starting or trying to improve existing systems, you can use the above information to point you in the right direction.