Travel
4 Places You Need to See in Tennessee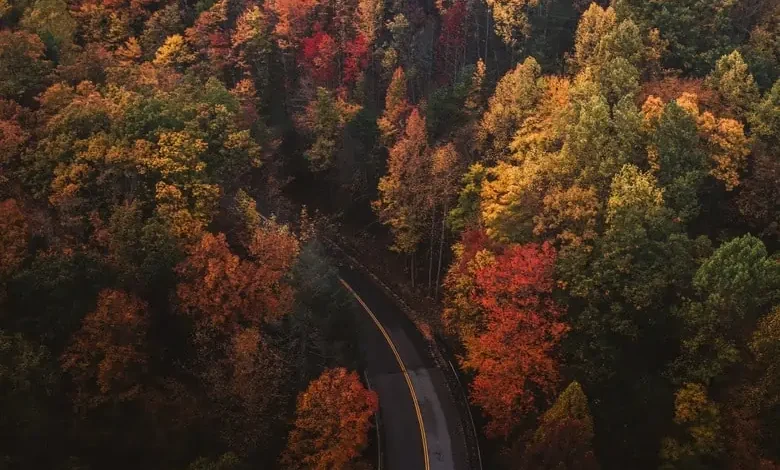 Tennessee: a state that beckons travelers with its lush landscapes, vibrant cities, and a rich tapestry of history and culture. As you traverse its vast terrains, you'll come across a blend of bustling urban centers and serene countryside, each telling a story of the American South. Whether you're a nature lover, a history buff, or someone in search of unique experiences, Tennessee promises an adventure at every turn.
1. Gatlinburg: The Gateway to the Smokies
Nestled amidst the mighty peaks of the Great Smoky Mountains, Gatlinburg is often hailed as a paradise for those who love the great outdoors. As you enter this charming town, it's hard to resist the allure of its picturesque surroundings, with vast green expanses meeting clear blue skies. Every view seems like a postcard, every corner a new surprise.
Gatlinburg's reputation as the gateway to the Great Smoky Mountains National Park adds to its appeal. This park, with its sprawling landscapes, dense forests, and diverse wildlife, invites explorers from all over to get lost in its natural wonders. From the challenge of hiking trails to the serenity of quiet spots by the river, it offers a plethora of experiences.
But the beauty of Gatlinburg isn't only in its scenic vistas. The town itself buzzes with activity. The Ober Mountain amusement park and ski area, for instance, is a favorite among families, providing a mix of fun and adventure. Then there's the Gatlinburg SkyPark, where you can sit back on a chairlift and rise above the town, soaking in panoramic views that stay with you long after you've descended.
Now, after a day of trekking and sightseeing, there's nothing like retreating to a cozy spot to relax. And that's where Gatlinburg cabin rentals come into play. These cabins, tucked away in secluded areas, promise comfort paired with authenticity. Imagine waking up to the sound of chirping birds, sipping your morning coffee as you gaze at the mountains from your porch, and retiring to a warm fireplace at night. These cabins are more than just places to stay; they're experiences in themselves, adding to the rustic charm of Gatlinburg.
2. Nashville: The Country Music Capital
When one thinks of Tennessee, it's hard not to have Nashville pop into mind. Often dubbed the 'Country Music Capital of the World,' this city is a haven for music enthusiasts. As you stroll through its streets, the sound of live music, ranging from old country tunes to modern beats, fills the air, echoing Nashville's deep-rooted music heritage.
The Grand Ole Opry stands as a testament to this legacy. Recognized worldwide, it's not just a venue but an institution celebrating country music and the artists who've shaped it. Attending a show here is akin to being part of history, as the stage has seen legends and newcomers alike, all united by their passion for music.
Apart from the Opry, the Country Music Hall of Fame in Nashville is another pitstop for those wanting to delve deeper into the genre's history. With exhibits showcasing memorabilia, records, and stories of country music's greatest icons, it's like walking through a timeline of musical milestones.
But Nashville isn't just about music. Its vibrant streets, lined with cafes, shops, and art galleries, beckon travelers to explore and discover the city's eclectic side. The nightlife on Broadway, with its neon lights and energetic crowd, is a testament to Nashville's spirit, offering a mix of music, dance, and memories.
3. Memphis: The Soul of the South
Nestled by the Mississippi River, it's renowned for its influential strains of soul, blues, and rock 'n' roll music. A visit here feels like a step back in time, especially when you walk down Beale Street. This iconic stretch comes alive at night with clubs, bars, and street performers, all paying homage to the city's rich musical legacy.
Another unmissable spot in Memphis is the National Civil Rights Museum. It offers a profound look into America's civil rights movement. The museum's exhibits are both powerful and informative, ensuring visitors leave with a deepened understanding of the struggles and triumphs of the past.
4. Chattanooga: Nature's Gem
Sitting along the Tennessee River, Chattanooga invites visitors with its scenic beauty and outdoor activities. Lookout Mountain is a prime spot here. With attractions like Ruby Falls, a stunning underground waterfall, and the historic Rock City, it promises a mix of nature and wonder. The panoramic views from the mountain's peak, where you can see seven states on a clear day, are truly breathtaking.
Downtown Chattanooga has its own set of charms. The Tennessee Aquarium is a favorite among families, showcasing river and ocean creatures. Nearby, the Riverwalk, a linear park that stretches for miles, is perfect for nature strolls, cycling, or simply soaking in the serene river views.
Conclusion
Tennessee, with its blend of history, music, nature, and culture, is truly a state that caters to a wide array of interests. From the musical streets of Nashville to the peaceful heights of Lookout Mountain in Chattanooga, there's something for everyone. The state invites you to dive deep into its rich past, dance to its soulful tunes, and marvel at its natural wonders. It's more than just a destination – it's a journey through the heart of the American South. Whether you're booking a Gatlinburg cabin rental or exploring the bluesy corners of Memphis, the state of Tennessee promises memories that will last a lifetime.
In conclusion, be sure to check out this exciting content for a truly enriching experience.