Travel
4 Great Hotels and Inns In La Union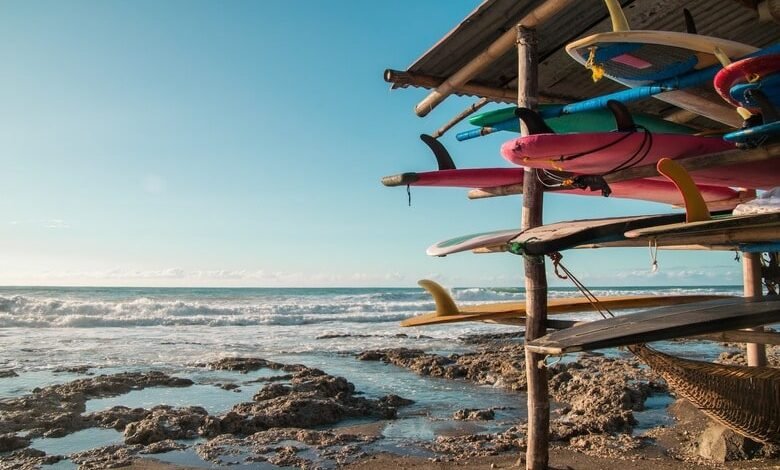 The gem of the North has been a favorite spot for partiers, especially for those craving spectacular wonders. Bagnet, surfing, and amazing beaches are some of La Union's best offerings!
However, with the sensations of La Union, out of the way, the question has to be asked. Where can I stay in while I'm in La Union? The answer's simple: any of these great inns and hotels in La Union.
Awesome Hotel
Awesome Hotel is a premiere San Juan La Union hotel. It is also a newly opened 4-star hotel. Awesome Hotel is in the picturesque provincial town of San Juan, La Union, Philippines. In addition, it offers great amenities that range from free parking, a pool, the beach, high-speed internet, and free breakfast. You will also get a fully air-conditioned room with cable television featuring children's television shows.
With Awesome Hotel, you can also dine on superb quality Filipino and Western cuisine and Japanese specialties prepared by Awesome Hotel's internationally trained chef.
You may get a complimentary breakfast if you book directly at Awesome Hotel. In addition, the Hotel provides many specials.
Check-in will be swift. However, please take note that Awesome Hotel has a strict food-in policy. Food that is not brought from outside is not allowed.
Kahuna Beach Resort and Spa
Want to experience resort living unlike any other? Then you may want to book a stay in Kahuna Beach Resort and Spa in La Union. Activities in Kahuna Beach Resort include surfing, scuba diving, other water sports, golf, biking, mountain and hiking tours, and more.
The resort offers Filipino-Balinese-inspired rooms and spaces that allow you to spend time close to nature. Sunset views are also commonplace here. However, the best sunset view you can get within Kahuna Beach Resort and Spa is the restaurant spot.
The restaurant offers various cuisine offerings, especially where drinks are concerned. Some of the drinks you can get from it range from smoothies to alcoholic beverages mixed with skill by the well-trained staff. The alcoholic beverage selection is great and highly recommended; the choices are international.
At Kahuna Beach Resort and Spa, you can relax and enjoy great customer service that puts cleanliness, safety, and security first!
The Escape San Juan
Thirdly, you can also opt to stay at The Escape San Juan. It is also situated in the photogenic town of San Juan, La Union. This Hotel is a chill, laid-back beachfront hostel with ensuite and air-conditioned private rooms. It is also quite near the beach.
The Escape San Juan has all the standard hotel amenities; all beds are equipped with their own light & plug socket, free breakfast, wifi, and parking.
Thunderbird Resort Poro Point
Lastly is the Thunderbird Resort Poro Point. This hotel has a Greek vibe to it.
The Hotel offers high-speed internet, gambling, a casino, and other standard hotel amenities.
Wrapping Up
With many good hotels around, you have a lot to choose from. When you come to La Union, go for one that will suit your budget – and give you a comfortable stay!
Author's Bio:
Deinah Storm is a freelance feature writer who loves to travel. She writes travel guides and reviews aiming to help fellow travelers achieve the most satisfying travel experiences.