Technology
3 Activities for People Who Love American History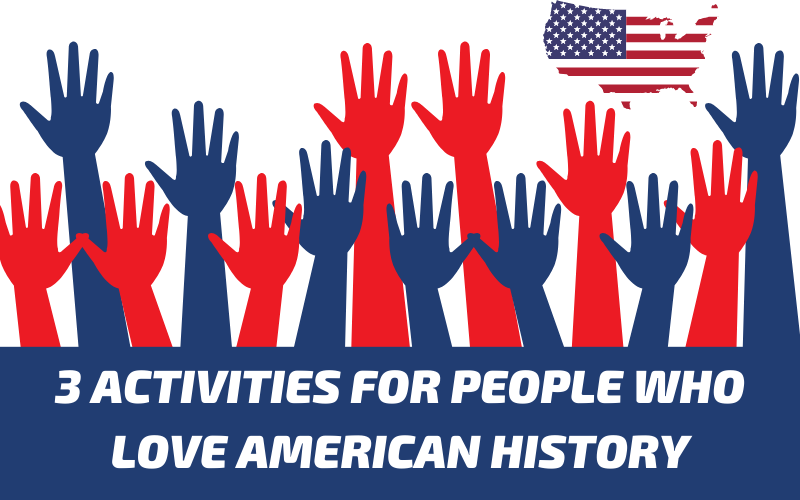 The history of the United States of America is one that is complex and filled with adventure. The fact that American culture came about through the mixing of so many others is one of the things that makes it so unique and fascinating to so many people. From pioneer life to the era of the 49ers, there are so many interesting facets of U.S. history to immerse yourself in.
One of the great things about exploring U.S. history is that you don't have to confine yourself simply to books and reports. Rather, many activities will allow any U.S. history buff to get a better sense of what life was truly like in their favorite era of history.
If you love to explore the many interesting aspects of U.S. history, you should consider trying out these three activities that will allow you to get a better understanding of those aspects of American history that are most fascinating.
Pan for Gold
Do you find the era of the 49ers to be one of the most exciting in U.S. history? To be sure, there is just something about the blind hope that these dreamers placed in their fortunes when they gave up an established life to head out West in search of gold and fortune.
Even though so many of those prospectors never found the gold they looked for, the era of the 49ers is important to U.S. history in that it helped to define how the West was settled. Many 49ers, in fact, ended up establishing themselves in different ways in the West, and in some cases, found fortune despite their failure to find gold.
If you are looking for a true taste of what it was like to hunt for gold, you can order some pay dirt gold and learn how to pan right at home. You could even make it a feature of your next house party.
Contribute to Uncovering New Historical Finds
One of the most fascinating aspects of history, in general, is that there is still so much that is yet to be uncovered. There are countless documents and other pieces of written history that need to be reviewed and cataloged.
U.S. history buffs can actually take part in this process. Various institutions and universities across the country require volunteers to dedicate their time to reviewing historical documents and cataloging voyage manifests and the like. As a result, you can learn so much more about history than you would have done through works that are already published.
Learn Your Family History
If you are looking for a way to connect to U.S. history on a more personal level, you can use one of many services that help you to unlock information about your own family history. For example, by submitting some information and subscribing to a service, you can find out just what sort of role your own ancestors played and what kind of obstacles they overcame in the history of America.