Finance
Why You Should Include Fixed Deposits in Your Investment Portfolio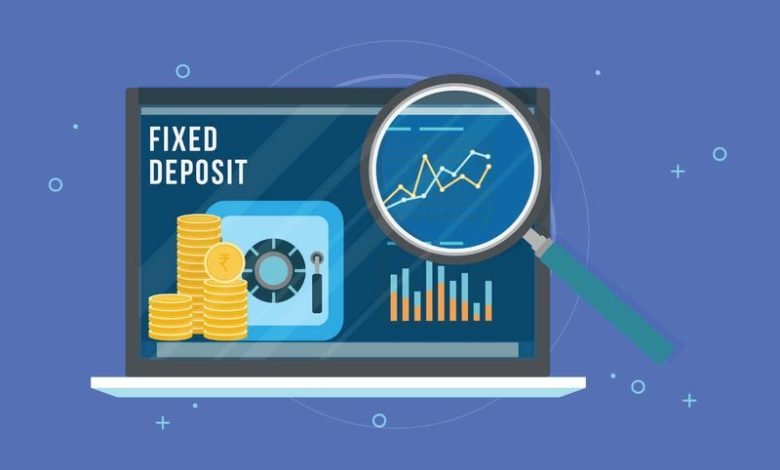 Fixed deposits (FDs) are the ubiquitous investment product that seems to have been around forever. Most of you would remember your grandparents and parents having FDs in banks while growing up. Despite a variety of investment options available, fixed deposits continue to be a popular choice, and not without reason.
As per a report, Indians held more than Rs 46 trillion in bank deposits in 2020. This is a considerable rise from Rs 44.18 trillion in the year 2019.
What is a Fixed Deposit?
Banks and non-banking financial companies (NBFCs) offer fixed deposits to their customers. You open an FD account and invest a lump sum amount for a fixed term. The bank or the NBFCs pays you fixed interest on the deposited amount.
Fixed Deposit Interest Rates vary with term and as per the lender policy. Thus, it is possible that for the same duration, two banks may offer different rates for the FD.
You could choose the cumulative option, where you receive the interest along with the principal at the end of the FD term. In a traditional deposit, you can opt for a monthly, quarterly, or annual interest payout.
FD duration could vary from a few days up to 10 years. The interest rate for the deposit is fixed just like the term and is not affected by the market fluctuations. Banks can change rates for fresh deposits periodically, but not for the running deposits.
Lenders allow you to withdraw deposits prematurely or close them before the term ends. The fixed deposit interest rate is adjusted based on the duration you keep money with the bank. Some lenders may levy a penalty too.
Axis Bank Term Deposit Rates
Axis Bank offers FDs starting from a minimum of Rs 5000. The minimum tenure is 7 days, while the maximum is 10 years. Axis Bank Term Deposit Rates depend on the duration and the deposit amount. The table below gives the rates for different durations and amounts.
Why invest in Fixed Deposits?
Here are some reasons why you should invest in FDs:
Balances your portfolio: A well-balanced portfolio should have products from different asset classes; it should include equity, gold, deposits and other debt instruments. FDs are a fixed income product and add stability to your portfolio.
Offer guaranteed returns: Fixed deposit interest rates do not fluctuate with market conditions. FDs offer you guaranteed returns. Irrespective of the market conditions, the principal is safe and returns assured.
Effective tool for financial planning: Whether you want to save for a specific goal or need a regular payout, fixed deposits can help you in your financial plan. With an FD, you can save for a short-term or a long-term goal.
Flexibility and liquidity: Whenever you need funds, you can opt for premature withdrawal or premature FD closure, unless it's a tax-saving fixed deposit. Fixed deposit interest rates depend on the term; the bank will adjust the interest based on the duration you have kept your funds with the bank. Some may levy a premature penalty, but you can access your money when required.
Loan against deposit: Instead of opting for premature closure or withdrawal, you can take a loan against your deposit. The interest rate charged on a loan is 2 per cent more than the FD interest rate. The interest rates for loans against deposits are lower than that for personal loans. Personal loans are a popular choice when people need funds for various reasons.
To Sum Up
Fixed deposits offer various advantages and should be a part of your investment plan. The sheer volume of deposits across the country and its rising popularity highlight their utility and popularity. Axis bank term deposit rates are competitive, and you can choose a term and option (cumulative or traditional) as per your requirements.