Roofing
What to Consider When Choosing a Commercial Roofer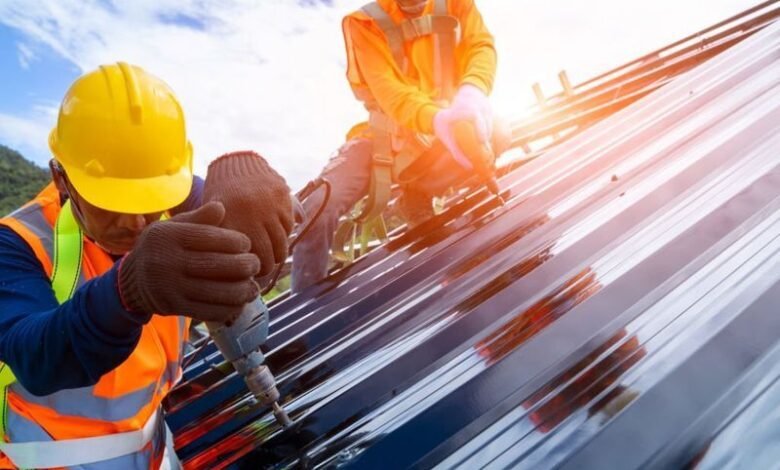 You need to act fast and bring in a professional roofing contractor if your commercial roof is showing signs of wear and tear, or already become a danger to your employees and customers.
But, how can you find the best commercial roofer in your locality? Making the wrong choice could lead to paying for costly repairs that leave your roof in an unsatisfactory condition.
The good news is you can avoid this scenario by hiring a roofer that has several key qualities.
Let's dive in and find out more.
Licensing and Insurance
It's important to only work with a roofing contractor that meets their state's licensing and insurance requirements. Otherwise, if you hire a contractor who does not have enough insurance coverage, and they damage your property or a neighboring building, you could be liable for the costs.
Therefore, it's good practice to view a company's license and insurance documentation before they begin work.
Reviews and Recommendations
If you know of another local business that has recently had roof repairs completed you could ask them if they would recommend their roofer. But, you can also visit online review sites to read comments from a roofing contractor's previous customers.
This could tell you if a particular roofing business is punctual, professional, and tidy. This can give you peace of mind when hiring their services.
However, if you find out that a roofer was unreliable or their employees were rude, you can cross them off your list.
Availability and Scheduling
When considering your roofing contractor options, don't forget to ask when a company will be available to perform the work. The best contractors will be busy, and this may be an issue if your roof requires urgent attention, so you need to give your preferred roofer as much notice as possible.
It's also important to make sure they can work at times that cause the least disruption to your daily business activities, which could mean they need to work weekends. As not all roofers may be happy to work on a Saturday or Sunday, it's a good idea to confirm these details at an early stage.
Range of Services
Hiring multi-skilled commercial roof contractors can save you a lot of time, hassle, and money. For example, you could need contractors to perform a roof installation and carry out maintenance work. Or, you might need a roof restoration.
Rather than having to source many different contractors, it's much easier to work with one firm that has the expertise to complete all these tasks.
YOU MIGHT ALSO LIKE:
Hire a Top-Class Commercial Roofer
It can be straightforward to find a high-quality commercial roofer when you know what qualities to look for. You should only work with a professional who has a roofing license, adequate insurance coverage, and a superb reputation.
It's also vital to confirm they can carry out the work at a suitable time that won't unnecessarily affect your business.
You can then look forward to having a commercial roof that is in great condition.
For more helpful hints and tips, check out our Business posts before you go.