Games
What Type Of Slot Machines Should You Play At Canadian Casinos?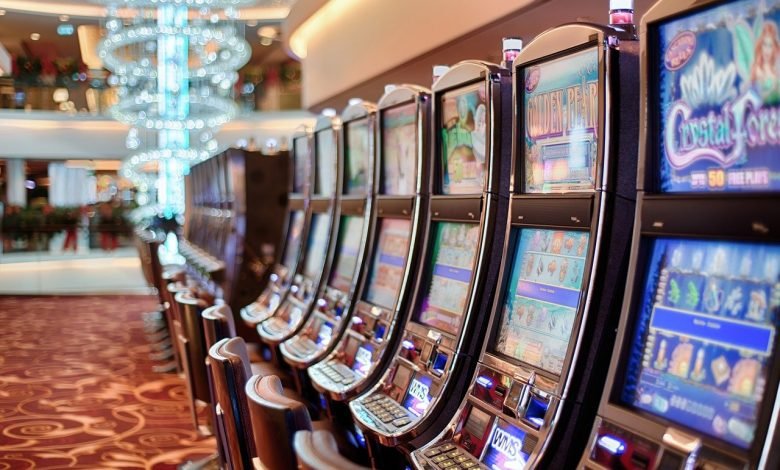 When it comes to online gambling, Canadian players are known to be pretty much discerning. They put a lot of effort into deciding which slot machines to play at Canadian casinos – check out these online slots.
The range of options commonly includes classic slots, video slots and progressive slots.
Canadian online casino players are inclined more towards the high paying slot machine games. They deliberately lookout for those slots that have a higher RTP, but not all slots openly post their RTP's. However, if you go deeper into the game, you can gather information in this regard.
YOU MIGHT ALSO LIKE: Landing a Job vs Winning at Online Slots
For example, the gaming rules section displays all the information of the theoretical RTP percentages.
Canadian casino players tend to opt for slot machines that have promotional bonuses tied to their games. They lure players with a wide array of free spins, bonus rounds, matching deposit bonuses and much more.
It's important to remember that slots are more favourable to the house than it is to the player. This is the main reason behind a majority of games at casinos being slots.
ALSO READ: The 808 Keychain Micro Camera
Types of Slot Machine Games for Canadian Players
As mentioned earlier, slots comprise the majority of games at any given time at any online casino. This figure may be around 60-70% of all the games in the average online casino.
Slots are popular because they are easy to play. You don't need prior experience to play the games at slot machines.
All you have to do is make a deposit, select your bet, pick the number of lines you want to play and click the spin button. Here you don't need to worry about complex betting systems or strategies. If you have a firm grip over your bankroll, you can get started easily with your slots gaming.
Broadly, we can divide the Canadian slot machines into three main gaming categories for players.
ALSO READ: Is Pressure of Accounting Assignment Ruining your Mental Peace?
1. Classic Slots
They are commonly known as 3 reel slots and they are the true classics of their time. Classic slots have 3 reels and 3 pay lines, but many modern-day classic slots are more advanced. Winning at these slots is fairly easy: you simply need to form a combination of the winning symbols on the centre pay line.
2. Video Slots
Video slot games have become the most popular slot machine games. They have an assortment of elements that adds the oomph factor to these slots. Video clips, engaging gameplay and other in-game features are just some of the highlights. Video slots have 5 reels, 3 rows and multiple pay lines. It's also possible to have a higher number of reels and pay lines, but this depends entirely on the video slot game in question.
3. Progressive Slots
Progressive slots are the most interesting of all the slot machines to play at Canadian casinos.
Each bet that you place in the slot machine goes to the total jackpot prize pool. There is no set or fixed price for progressive jackpot winnings. The more you play these games, the higher will be your winning chances.
YOU MIGHT ALSO LIKE: How to Fix and Bring Back HP Envy 5000 Printer is Offline to Online?