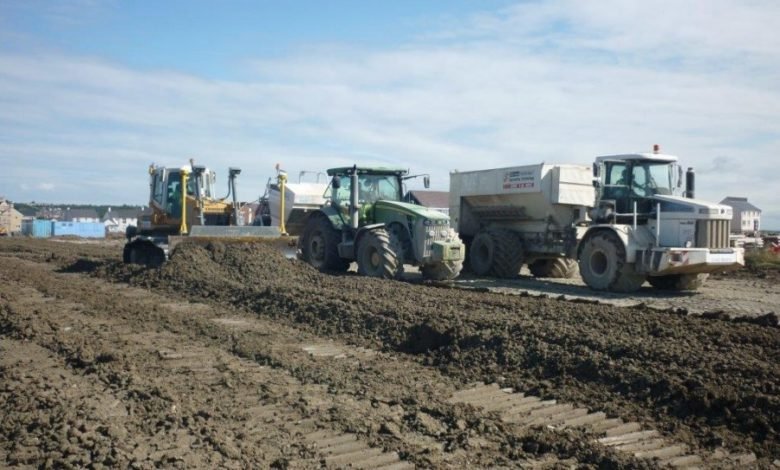 Ground Stabilisation is a Great Solution for your Business
Ground stabilisation or Soil Stabilisation is the process of making changes to the soil to improve its ability to bear weight and increase its overall tensile strength. These techniques create a more reliable basis for building and construction works and can remedy existing issues with earth and subsoils causing problems.
There are loads of benefits which you can see below! Soil stabilisation is a tried and tested technique to prevent landslides and protect people nearby.
AN ENVIRONMENTALLY FRIENDLY SOLUTION
If you were to hire a company to remove existing dirt and replace it with imported materials, you'd need multiple trucks to access the site for an extended period.
These trucks could put a lot of strain on the area's ecosystem. So there are reasons to think about ground stabilisation. But, of course, all that'll happen is that you won't have to deal with polluting traffic and vehicle fumes.
A FAST PROCESS
Ground stabilisation services are quicker than other approaches because they're efficient, such as soil nailing and rock anchoring.
ACHIEVABLE ALL YEAR ROUND
Even in the winter, ground stabilisation can be done on-site. It's wet and windy outside so there's no reason to delay the project.
A COST-EFFECTIVE PROCESS
If you want to save money long-term, then Ground Stabilisation could be for you. Ground stabilization is cheaper than traditional soil replacement. As a result, you can enjoy adequately prepared grounds for years on end without costly maintenance.
SAY NO TO LANDFILL
While modern recycling centers do a great job of repurposing materials, the best scenario would be not requiring their services during a ground stabilization project.
Take steps to improve the existing soil or any other surface you plan on using for construction and make it more solid. Choosing soil stabilization will make your project quicker and easier, but it will also help you avoid moving piles of soil and aggregate.
REDUCE WASTE
Stabilizing soil and rock with geotechnical engineering and adding to the eco-friendly benefits is the best option. It saves space, costs nothing, and prevents waste because all the soil is more robust and stabilized.