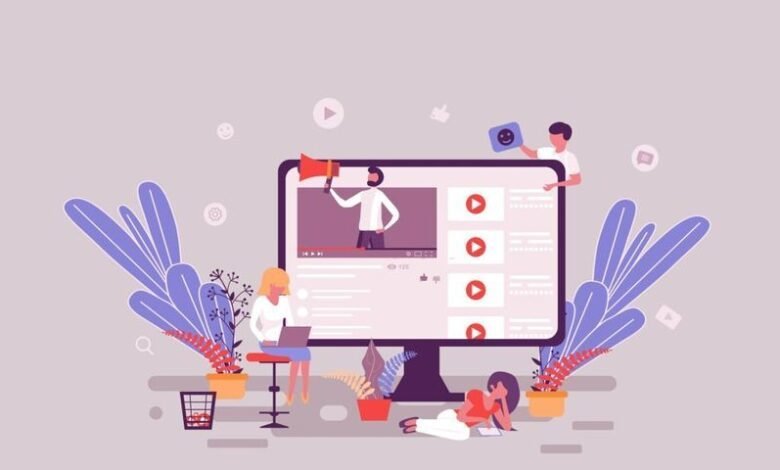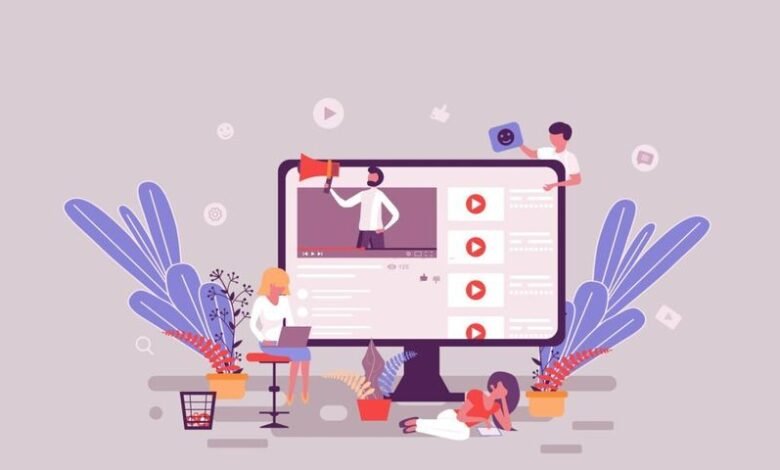 Digital marketing is well acknowledged for being an excellent approach to promote your company and reach the target market. Customers are flooded with online streaming, engaging panoramic films, virtual reality, and other technologies, so businesses can no longer rely on written content and visuals alone to engage them.
Video marketing is one type of digital marketing that is gaining popularity. According to a survey, 85 percent of marketers believe video is more crucial than ever before.
According to a statistical survey, 90 percent of firms employ video for marketing purposes. And, as a result of this expansion, you have fallen behind if you are not constantly generating promotional video content.
However, if you have never made a video before, getting started might be difficult.
We will explore what video content promotion is and why you should make videos online to get the most out of your digital marketing strategy using video content.
How To Build A Video Marketing Strategy?
When putting out a video marketing plan, there are a few things to keep in mind. Remember that each step or tip is just as vital as the next, so use them all to obtain the greatest results.
Start With Your Content Goals
A goal is the starting point for everything. When creating a video marketing plan, you must first determine what you want to accomplish with these campaigns and films. This will provide you with a clear image of what you need to achieve, what your budget will be, and how you want to proceed.
Find Your Target Audience
You can't produce videos for gym guys if you are in the cosmetics industry since your target audience is girls and fashion icons. This is referred to as the target audience. Define your target demographic, including their age and lifestyle, so you can focus on a certain location or type of traffic in order to maximize revenues.
Figure Out What Story You Want To Tell
Video is all about telling a narrative. Video advertisements feature a distinct storyline that is relevant to the company and target demographic. Consider meeting down with your marketing team and discussing what style of video content you would like to create to engage the most people.
Be Creative
When designing a video marketing plan, it's crucial to remember to be both innovative and approachable in order to engage your audience as effectively as possible.
Stick To Your Timeline
Continuously uploading material is a great way to gradually grow your visitors. Stick to your schedule; whether you want to upload one video a week, two, or more, be practical and establish a goal that you can achieve and stick to it.
Maintain A Realistic Budget
Video content is both effective and costly. Everything costs a lot of money, including camera equipment, drones, and set lighting. So start with a reasonable budget, and as your business expands, you may add more tools and equipment, but for now, keep it basic.
How Video Ads Get a Higher Engagement Rate?
There are two main reasons why people are more attracted to videos rather than simple text posts and banner ads. These factors are motion and audio. These factors attract the customer to watch and get the whole idea about your brand and product in a short 30 second or 1-minute video.
According to a study, it has been proved that people prefer to go to the web address from a video as much as 20 times more than from a simple post or banner ad. This format is very useful in being effective at representing what your brand is and what type of product it offers to reach your target audience of ideal clients in an easy-to-understand approach.
You can use funny, serious, controversial content or even use trending topics to gain the attention of your customers through your videos with a simple message and your brand ad.
Here are some guidelines to follow when implementing a video marketing strategy.
Keep It Short
Videos don't have to be long to get the work done. Extended videos, on the other hand, repel viewers. Create a video and keep it under 2 to 3 minutes so that people will be more likely to click and watch it. Longer videos have fewer views and most people leave before the actual promotion which is not a good thing from a marketing point of view.
Be Genuine
Professional video production is not required for all promotional videos. Handmade videos, on the other hand, look more real, resulting in a greater relationship with viewers.
Converse
People adore being interrogated. Personalize the video by addressing directly to the audience. Begin your letter with a "You" and explain why your message is important to them.
Optimize for SEO
With tags, descriptions, and transcripts, all videos must be completely optimized for search engines. While videos aren't the most crucial SEO strategy, they may help the campaign succeed if they're properly optimized.