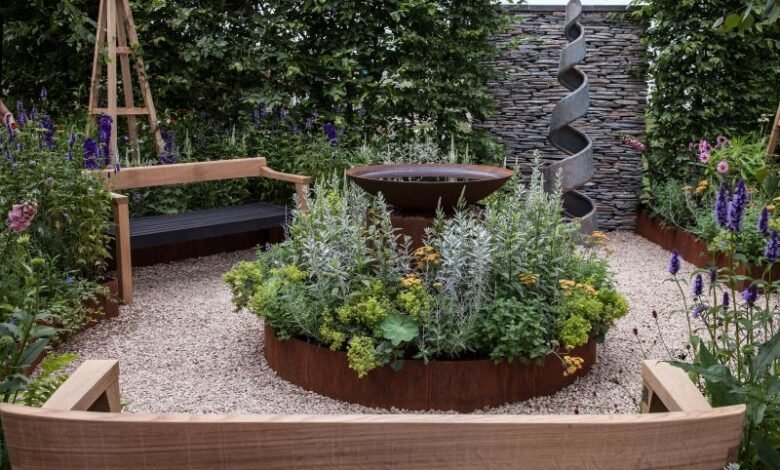 When you have a garden to enjoy, you want to ensure that you make the most of it all year round. Spending time outside and in your garden will naturally relax you and allow you to lose some of the dress you may have been feeling from work or just the daily grind. To ensure that your garden is a place to relax, you need to turn it into your own personal sanctuary. However, how do you do this, and what do you need to do to make it happen?
Create Features and Focal Points
Your garden (no matter the size) will need features and focal points – these are a must. Having something in your garden that draws in your attention and eye is crucial. Features can be anything from water fountains to floral borders. The important thing is that they are bold, eye-catching, and attractive. When you create features and focal points in your garden, you lift the whole space. If you are unsure about what focal points to add, think about what attracts you when you are in an outdoor space. For example, are you drawn to flowers, plants, and trees, or are you more interested in garden ornaments?
YOU MIGHT ALSO LIKE: 4 Benefits of Choosing an Artificial Lawn
Have Plenty of Seating Areas
When you go out into your garden, you want to have somewhere to sit and relax (in any kind of weather). If your garden is sloping, or if it is mainly covered in grass or gravel, then this is something you will need to change. To create a perfect seating area, you have to focus on the base first. A good decking base that is installed correctly will last years and give you a designated zone to sit in and eat in. Decking cannot just be installed by anyone, and all too often, the whole look and feel of Decking can be let down by poor installation as it can warp if it is not installed correctly. Investing in good quality decking and finding deck installers near me is what you need to be focusing on to ensure that you have a beautiful (and designated) seating area for years to come.
Invest in Plants and Trees
How you shape and frame your garden is important. And to ensure you do this correctly, you need to invest in plants and trees. Adding texture, shape, and height by planting a variety of trees and plants will help to make your garden feel like a little sanctuary or oasis, and this is especially true when they start to grow and bring a little more nature in, too – such as little birds and insects. Trees and plants can bring perennial color into your garden and can help to brighten it up, too – especially on a cold winter morning.
Bringing your visions and ideas for your garden and making them a reality can take a little longer than you initially thought. Try to give yourself weeks and months to create your perfect garden, and do not try to achieve everything you want to within a matter of days as this will not happen.