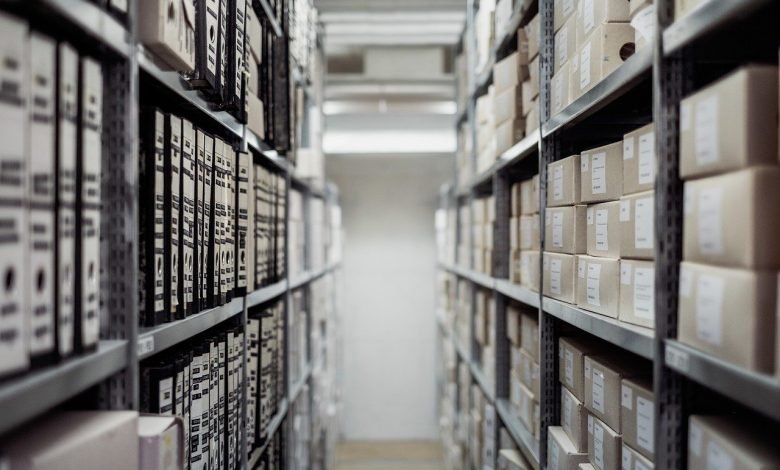 Have you always thought that it was too much effort to follow trends?
It doesn't have to be. In fact, following the latest trends can be an easy way to add new jewelry pieces to your wardrobe.
While you might think that classic jewelry is always the way to go because it never goes out of fashion, there might be a trendy style that you never thought to explore until now.
Whether you already know your style or are still figuring it out, there is no better way to add personality to your outfit than by adding rings. By looking at trending summer jewelry, you might just surprise yourself. That beautiful ring you didn't know you wanted might be right around the corner!
In this article, we talk about trending summer rings and hand jewelry. Keep reading to find out what type of ring fits your personal style so you can accessorize your wardrobe with confidence.
Statement Rings
Although statement rings gained popularity as a trend in the 1920s, they definitely haven't gone out of style. What's great about statement rings is that you can keep your jewelry routine simple. You can just pick one piece of jewelry to complement your outfit and you're good to go.
Statement rings come in a variety of shapes to suit anyone's style, from flower shapes to large, shiny stones, to bright and colorful rings made of resin or plastic.
Trending Statement Rings
One specific type of statement ring that's trendy this summer is called the bubble ring. Celebrities such as Ariana Grande and Miley Cyrus have been spotted wearing these chunky rings out and about this summer. Although bubble rings might look a bit childlike at first, they appeal to so many because of their 90s nostalgia and fun colors.
Another trendy type of statement piece is a cocktail ring. These rings are bold and often have a single large, precious stone in them. You can find them in a wide variety of colors and stone types, from emerald to the more budget-friendly cubic zirconia.
If you're looking to make an impression, then a bold statement ring might just be for you.
Stackable Rings
Although the idea of stacking rings started with engagement rings, stackable rings have recently gained popularity as a trend. Any thin or minimalist ring can be stacked, like these ones from dreamlandjewelry.com. With an endless variety of styles, colors, shapes, and metals to choose from, there is a style out there for everyone.
If you find that your style tends to vary from day to day, such as minimalist one day and then a bit more extravagant the next, then stacked rings are the way to go. They're also great if you generally have a minimalist style and don't want to wear too much jewelry.
How to Wear Stackable Rings
One way you can wear stackable rings is to stack a few on one finger and then add just one to the finger next to it. For example, you can put two or three stackable rings on your index finger, and then put a matching one on your middle finger for added detail.
You can also wear one on its own for a simpler but still chic look.
Another plus of stackable rings is that they are easy to match with everything in your wardrobe, even if you change your style. If you're still figuring out your style or working on revamping your wardrobe, then stackable rings are an excellent choice.
Cage Rings
Although the words "cage ring" might sound a bit frightening at first, these rings are more comfortable than they sound. Cage rings make great rings for summer because they're easy to keep track of and store. They also make great summer rings because they're less likely to get lost if you have to take your ring off to go to the pool or the beach.
Cage rings can either be a larger ring with a metal design that goes up half your finger, or they can have a literal "cage" around a stone or jewel. When selecting this style, think about whether you would like a simpler design or something that makes more of a bold impression.
Don't be afraid of mixing your cage rings with other rings in your jewelry collection. For example, more minimalist cage rings, like ones with a double band, are an excellent way to pair a stackable ring or two from your collection.
Hand Chains
Rings are not the only way to accessorize your hands. Hand chains are another great way to add flair to your outfit that you maybe haven't considered yet.
Usually, a hand chain is a chain that is connected to a ring on one side and a bracelet on the other. Sometimes, the chain in the middle (at the top of your hand) can have multiple chains, have some sort of design, or have jewels strung into the middle. Hand chains can also be called ring bracelets or finger bracelets.
Chains are incredibly trendy this summer, and hand chains are a great way to incorporate this trend into your wardrobe. This way, you don't have to worry about wearing a heavy chain necklace or bulky earrings. Plus, you can easily go for something more bold or more minimalist as there are plenty of options to choose from.
Hand chains are a fantastic option because they make accessorizing simple. Even if you're wearing a dainty hand chain, you probably won't need to wear another piece of jewelry since the hand chain makes enough of a statement on its own.
Amp up Your Style With Trendy Rings Today
Following trends doesn't have to be hard or stressful, and trendy rings are a great way to amp up your summer style. You may even discover a beautiful new style you hadn't thought of trying before.
If you liked this article, be sure to check out more blog posts from our lifestyle category.