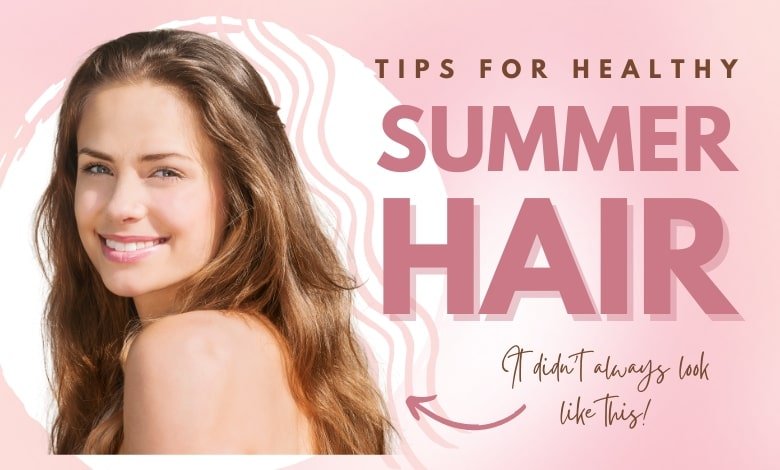 In the summer, many of us prioritise our skin. We know that in hot weather and bright sun, we're going to have to protect our skin, that we may face breakouts, and that we need to give it some TLC to keep it soft, unburned, and glowing. But our hair can also face trauma in hot weather, especially if we're at the beach or in the swimming pool on holiday. Here are some tips to help you to keep your hair healthy while enjoying the summer sun, sea, and sand.
Get an Easy-to-Manage Style
Elaborate styles that take lots of time and need lots of teasing to stay in place might not be ideal in hot weather when your hair needs a little more TLC. Get in touch with a hairdressers in Bristol to talk about easy-to-manage styles that don't need too much work or product to stay in place. With help from a hair salon in Bristol, you can make a simple style look elegant while still being able to tie it up out of your face when it's hot or when you are hitting the beach.
Go for Regular Trims
Regular trims at your Bristol salon will help to keep your hair smooth and sleek, remove dead ends and help to prevent breakages. It's even more important to get trims at a Bristol hairdressers when you are out in the sun a lot or when you've spent a lot of time at the beach or in the pool because your hair is more likely to be dry and break more easily.
Avoid Too Many Products
Most of us are guilty of using products for more volume, holding our styles in place, treating and conditioning dull hair, and taming flyaways or frizz. These products often contain harsh chemicals that cause dryness and damage. When it's hot, try not to use too many products, and try to stick to the same brand for all your hair care needs to limit the amount of ingredients you use.
Find Products with UV Protection
UV protection isn't just for your skin. You can also get hair products, especially heat protection sprays with built-in UV protection.
Avoid Too Much Heat
Heat is so bad for our hair. Try to make the most of the warm weather to let your hair dry naturally and avoid straighteners and curlers as much as possible. Consider wearing a hat for further protection when you are in direct sun.
Embrace Beach Braids
Braids look great on the beach, but they'll also keep your hair neat and tidy, limiting knots caused by the ocean breeze and keeping salt and sand out as much as possible.
Rinse Before and After Swimming
Whether on the beach or in the pool, rinsing your hair so that each strand is fully saturated before you get in stops it from absorbing too much chlorine or salt, offering essential protection.
The best way to care for your hair this summer is to keep things simple. Stick to low-maintenance styles, get trims, and avoid harsh chemicals and products. If your hair is starting to feel dry, one of the best things you can do is head for a trim and avoid heat, products, and styling for a few days.