Fashion
Top Tips for Buying Personalised Jewellery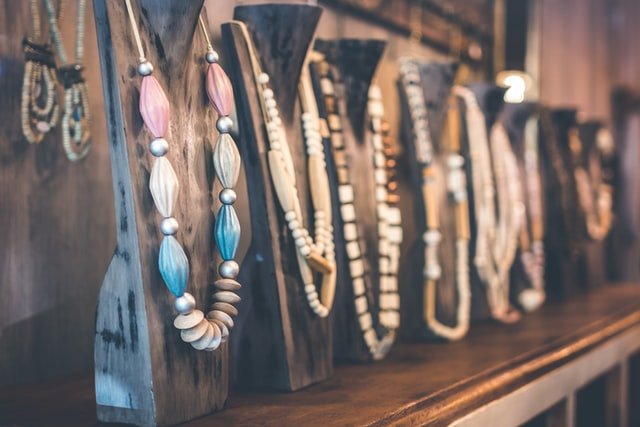 Personalised jewellery is quite the trend these days. These jewellery pieces have a personal touch to them as they reflect the owner's identity and individuality. Those days are long gone when people liked to match their friends or neighbour. What could be a better way to stand apart than personalised jewellery that appeals to your unique sense of self?
Shopping for personalised or engraved jewellery can be a ton of fun. However, you must check a few things before making the purchase.
Here are our top tips for buying personalised jewellery:
Check the company credentials
When buying jewellery do so from a company that has been in the business for a while. It always helps if the company has a website with their contact details. Established companies tend to have a better product and service quality. Buying jewellery can be expensive. Hence, choose a company you can trust.
Check the products they sell
Always buy personalised jewellery from a company that deals with a variety of items. Check if the company will customise your jewellery as per your requirements. For example, when buying a name necklace, how many characters can you use in the name? Do they have a variety of charms and pendants that you could add to your bracelet or necklace? When you have more choice, you can get more creative with your jewellery. You can create a piece that is truly unique to you.
Check the quality of the products
Product quality is paramount when buying personalised jewellery. Check what kind of metals the company uses. The best metals for personalised jewellery are gold, sterling silver, copper, and fine silver since these metals can withstand the rigours of daily wear. However, the metals used should be of high quality so that you get exactly what you envision.
Check their return policy
A customised jewellery piece is a reflection of yourself. What if you are not satisfied with it? What if there is an error in the engraving? What is the return policy of the company you are buying jewellery from? It is better to purchase from a company that is willing to accept their mistakes and fix them.
Check if their website is secure
People are strapped for time these days. With our lives getting busier, you seldom have the time to go from store to store looking for the perfect jewellery piece. Hence, most people like to shop online as it is convenient and saves a lot of time. If you are buying jewellery online, make sure that the company website is secure (web address starts with HTTPS). Also, make sure to check the shipping charges. Don't be fooled by low jewellery prices with a high cost of shipping.
Personalised jewellery makes for a one-of-a-kind gift, for yourself and others. A customised jewellery piece has its own individuality and speaks volumes about you as a person. When you customise a jewellery piece for a loved one, it is a creative and heartfelt way of showing your love and affection for them. It shows that you truly care.