Health
Top 5 Popular Smile Makeover Treatments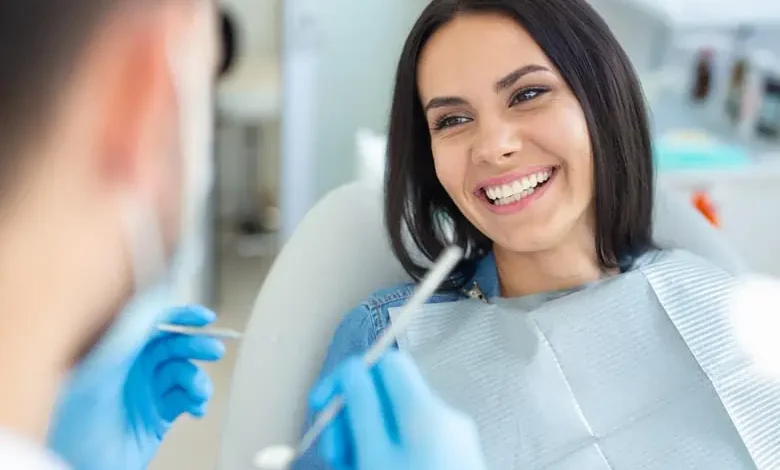 Are you looking to transform your smile and boost your confidence? A smile makeover might be the thing you need. Thanks to advancements in the cosmetic industry, there are popular smile makeover treatments that are making headlines in Sutton and beyond. Let's explore these treatments that can give you the dazzling smile you've always dreamed of.
1. Teeth Whitening
A crowd-favourite and as affordable as can be, teeth whitening is sitting at the top of this list. Teeth discolouration is not uncommon, thanks to stains from coffee, tea, tobacco, wine and the like. Teeth whitening procedures restore your teeth to their former radiant glory by eliminating these stains. You can choose in-office treatment for immediate results or at-home kit for gradual improvement. Ultimately, it is a simple yet effective way to brighten your pearly whites!
2. Dental Veneers
Dental veneers are the solution to chipped, stained or misaligned teeth. Sporting thin and custom-made shells, they are attached to the front of the teeth to create a flawless appearance. Veneers are not just durable but are almost realistic. They are a popular choice among celebrities and everyday people alike. They provide a long-lasting solution for various cosmetic issues.
3. Invisalign Braces
Gone are the days when straightening your teeth meant getting bulky metal braces. Invisalign is an innovative orthodontic treatment that delivers a perfectly aligned smile without hassle. The best part? They are cleverly concealed, so no one knows you have them on, and you can go about your day without feeling self-conscious. Plus, they are tailor-made for your teeth for the perfect fit.
4. Dental Implants
Missing teeth is the most effective way to impair your confidence and lower your self-esteem. Imagine a life where you can't smile confidently. That's a no-no. Fortunately, dental implants are to the rescue. For this procedure, we install titanium posts into the jawbone, providing an artificial root to replace a missing tooth. The result is a natural-looking and fully functional tooth that can last a lifetime. Dental implants are a breakthrough in restorative dentistry and are highly sought after for their durability and effortless aesthetic appeal.
5. Advanced Smile Design Techniques
If you are looking for a dentist in Sutton that offers advanced Smile design techniques, Sherwood Park Dental Practice has everything and more. They use innovative technology that shows you what your new teeth will look like before the procedure even happens. With this, you can decide whether to approve the prescribed treatment (veneers, implants, braces, etc). This technique grants you complete control of your future smile, as you can envision your new look and give a nod of approval (or not) before the treatment plan commences.
In a Nutshell
A stunning smile is the conduit to confidence and joy. Dental/oral issues should not condemn you to a smile-free life. Embrace technology and get the smile you deserve. But before you rush off for a smile makeover, it is best to consult a qualified cosmetic dentist who can assess your unique needs and prescribe the most suitable treatments. No matter which smile makeover you choose, the result will be a more confident and radiant you!
Explore further insights and discover more by checking out our comprehensive article. Your journey to knowledge awaits!