Health
7 Tips for Making Online Therapy During COVID-19 Outbreak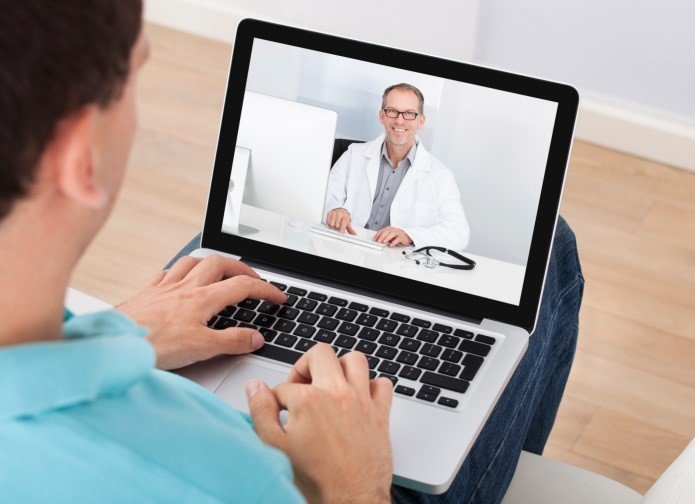 The year 2020 has terrorized the entire world with COVID-19 outbreak and the world has suffered a lot of consequences due to this pandemic outbreak. People have suffered job loss, loss of loved ones, loss of mental peace, ran out of businesses and lot more.
People are practicing with different modes to cope with this situation. Some are isolated with their loved ones, working from home, practicing different types of therapies to cope with the situation. Online therapy during COVID-19 is one of the greatest modes of relief that one can get while sitting at home. Different government officials are announcing online counselling guidelines to ease up the pressure of this deadly situation. These online therapy tips are going to help you make the most out of online therapy during the COVID-19 outbreak.
Choose the Best Online Therapy That Works for You
There are dozens of online therapies available that are offering different kinds of services. Some are best with phone call service, while others are best at texting, messaging, emails and other services. You need to analyse what works best for you and what ease up your stressful life.
The best online therapy services available across the platform is BetterHelp and TalkSpace. These organizations mastered the art of offering the best mental health services with a lot of therapy modes. They offer audio, visual and live therapists who can actually talk to you and ease up your stress. You can also consult individual private practices who offer online therapy. The end result should be fruitful and should offer you the ease of comfort at the end of the day.
Stay Prepared for the Best Therapy
Analyse yourself before you decide to go for a therapy and read online counselling guidelines to prepare your mindset. Be prepared with your questions, reasoning, a medium that suits best for you, and be prepared ahead of time. High hopes may result in disappointment so think wisely what you hope to gain from this therapy. Your preparation will help the therapist understand your concerns and set clear expectations with the mode of therapy and how you can benefit the most out of it.
Decide the Right Time and Place
You may not wish to discuss your areas of concern in front of others. One of the greatest online therapy tips while setting up an appointment is to ensure that you decide a preferred time and place to connect with the therapist. Choose a place where you can speak your heart out and forget about all the barriers bothering you inside. The time should be comfortable enough to and you should not have a timebound session. Like face-to-face therapy, online therapies also require proper attention to gain the most comfortable experience.
Build Trust in the Therapist
Online therapies may sound a bit awkward in the beginning when the therapist is probing your concerns, but you need to have some patience and build trust in the therapist. With time and patience, if you follow the online therapy guide, therapies will start sounding fruitful for you. The stronger the relation and bonding with the therapist is, the ease of comfort will be rejoicing.
Be Consistent with the Therapy
Even if it feels like not working for you, you need to ensure that you be consistent with the therapy and do not drop it in between. Schedule sessions once a week and practice the therapy exercises throughout the week. Talk about the challenges and feelings in the next online therapy sessions. The touch of technology may sound a little robotic at the beginning but gradually you will relish the comfort of therapy sitting right in your bed.
Be More Descriptive During Online Therapy
It may be difficult for you to express your explicit thoughts and feelings. Therapists are good enough to capture your bodily cues, however, with online therapy sessions, it can be a tough task to read those signs. It is always beneficial if you start naming your emotions and describe the emotions explicitly. Being more expressive and naming your emotions may give the therapist useful information to understand and work closely with you.
Adapt to Telemedicine During COVID-19 Outbreak
The sooner you realize the fact that telemedicine is the new change during the tough times of COVID-19 outbreak, it will be easy for you to adapt the change and the therapy will start working for you. Tele-therapists may ask you to send in daily text messages, attend video sessions, practice virtual exercises and share more frequent reports for better communications. This may sound like an assignment for you but these virtual connections work better than physical sessions once a month.
Wrapping Up
Online therapy during COVID-19 outbreak can be frustrating in the beginning however is the best resolution for the stress caused by this pandemic outbreak. You need to stay safe and isolate yourself during this situation and at the same time practice your therapy sessions and online counselling guidelines for better results. These online therapy tips will help you cope with teletherapy and make the most out of it!