Construction
The Benefits of Certified Prep Before Taking Your NC General Contractor License Exam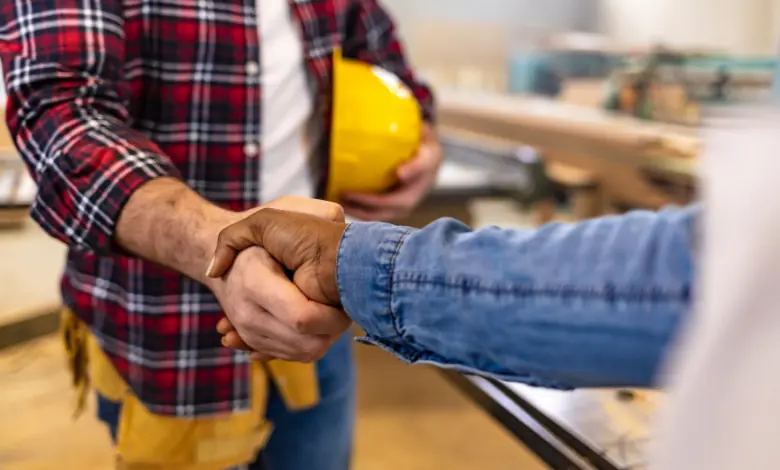 Achieving your North Carolina General Contractor License is a major achievement in the construction industry. It not only showcases your credibility and knowledge but also grants access to more lucrative projects and career advancement opportunities. However, getting licensed involves successfully navigating the NC General Contractor License Exam, which can be quite demanding. This is where professional exam preparation becomes invaluable.
Investing in certified exam prep courses before taking the NC general contractor license exam can offer several benefits. These courses provide you with the necessary knowledge and skills to pass the exam with confidence. By enrolling in these programs, you will be better prepared for success on your licensing examination.
Comprehensive Coverage of Exam Topics
To increase your chances of passing the NC General Contractor License Exam, it is crucial to have a solid understanding of various topics such as building codes, safety regulations, contract law, project management, and building techniques.
By enrolling in certified exam prep courses, you can acquire comprehensive knowledge in these areas. This will not only help you succeed on the exam but also equip you with practical skills that can be applied to real-world construction projects.
Structured Learning Process
Boost your learning experience by enrolling in a certified exam prep course. These courses offer a well-structured curriculum that makes complex concepts easier to understand and builds upon your existing knowledge. This systematic approach guarantees comprehensive coverage of all necessary topics, increasing your ability to retain information effectively.
Practice Questions and Mock Exams
Preparing for an exam is crucial, and one way to do so effectively is through practicing with simulated questions and mock exams. Certified exam preparation courses offer ample opportunities to practice with realistic questions that mimic the actual exam format.
By engaging in these practice sessions, you not only become comfortable with the structure of the exam but also develop effective time management skills while identifying areas where improvement may be needed. Mock exams further enhance your readiness by providing a true-to-life experience under similar test conditions.
Expert Guidance and Support
Enrolling in a certified exam prep course can significantly enhance your chances of success. These courses are facilitated by seasoned instructors who possess extensive knowledge about the exam content and structure.
They not only offer expert guidance, but also provide valuable tips and strategies to excel on the exam. Moreover, these courses typically include access to support resources like discussion forums and individual consultations, ensuring that all your queries are promptly addressed. Embracing this opportunity will enable you to tackle challenging topics with ease and boost your confidence levels before sitting for the exam.
Increased Confidence and Success Rate
If you want to pass the NC General Contractor License Exam, it is essential to be well-prepared. To increase your chances of success, consider investing in certified exam prep courses that provide comprehensive knowledge and skills relevant to the exam.
By thoroughly familiarizing yourself with the content and practicing mock exams regularly, you can enter the exam room with confidence. This boost in confidence will ultimately lead to improved performance and significantly increase your likelihood of passing the exam successfully.
Time and Cost Savings
Investing in certified exam prep courses may seem like an extra cost, but it can actually save you both time and money in the long run. These courses provide focused study material that eliminates the need to spend hours searching for relevant information. Moreover, passing the NC General Contractor License Exam on your first attempt helps you avoid expenses associated with retaking the exam as well as any potential delays in obtaining your license.
Competitive Advantage
Obtaining an NC General Contractor License distinguishes you from unlicensed contractors in the industry. It boosts your professional reputation and gives you an edge when bidding for projects or pursuing job opportunities. Licensed contractors are trusted by employers and clients, as they showcase their commitment to excellence, expertise, and adherence to state regulations. By investing in certified exam preparation, you can greatly increase your likelihood of obtaining your license and solidifying yourself as a respected professional.
Conclusion
In conclusion, it is highly recommended to enroll in certified exam prep courses for the NC General Contractor License Exam. These specialized programs offer a wide range of advantages that can significantly enhance your preparation and increase your chances of success.
They provide thorough coverage of crucial exam topics, structured learning methods, ample practice opportunities through questions and mock exams, expert guidance and support throughout the process, a boost in confidence levels, as well as time and cost savings. By investing in these trusted resources, you are equipping yourself with essential tools and knowledge necessary for not only passing the exam but also thriving in your construction career.