Automotive
The Automobile Companies Already Manufacturing in Mexico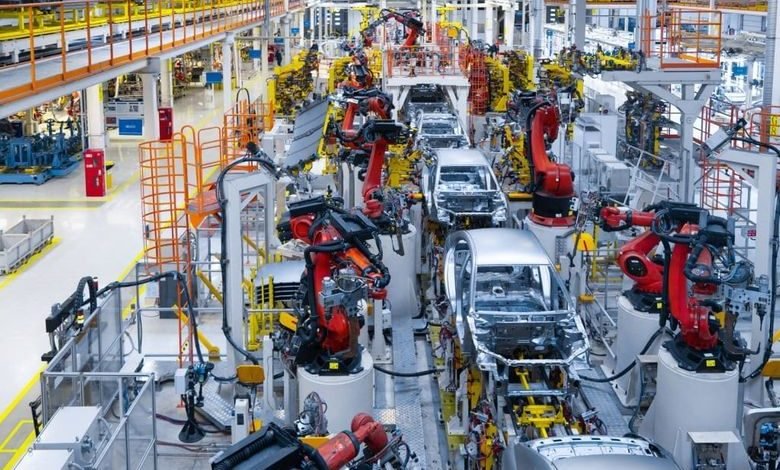 Every year three million cars are manufactured in Mexico. International car production companies make a big part of the estimated USD 30 billion in FDI (Foreign Direct Investment) that comes to Mexico annually. If you're thinking about the car brands produced in Mexico, the list is below.
Mexico is the sixth biggest car manufacturing nation across the globe. Check out the different brands to get an insight into making the right decision to bring your manufacturing here to support the automotive industry in Mexico.
Audi
Audi Q5 is the first German-based Audi car produced fully out of Europe. The plan produces over 124,000 cars yearly. And Audi cars manufactured in Mexico are Q5, SQ5 and Q5 TFSI. The factory is situated in Puebla and is marked as one of the most advanced plants in the US because of its efficacy and innovative production processes.
BMW
BMW manufactures its 2 series and 3 series cars in San Luis Potosi. The unit has the power to manufacture 175,000 units yearly. Recently the company stated that it would produce the next-gen M2 series in the plant.
Fiat
Fiat, teamed with Stallantis, is assembling Jeep Compass in its Toluca factory. After the establishment of the plant in 1968, it produced Fiat 500, Fiat Freemont, and PT Cruiser.
Ford
Ford enjoys a long history with Mexico. It has manufactured some amazing cars since it teamed with Mazda in 1986, such as Mazda, Ford Escort, Fusion, Maverick and more.
General Motors
General Motors has four automotive factories in Mexico. Recently, the company declared about investing in its assembling facility to aid easy assembling and conversion to produce e-vehicles.
Some cars it produced in Mexico are Chevrolet Silverado in Silao, Chevrolet Cruze and Blazer in Ramos Arizpe and GMC Terrain in San Luis Potosi.
Honda
The Japanese automobile company has its facility in Celaya and Guanajuato. It produces the HR-V crossover and Hatchback here.
Kia
South-Korean company Kia opened its production unit in Pesqueria to produce Kia Forte and Kia Rio. In 2021, the assembly plant exported over 1 million cars.
Mazda
Taking note of the joint venture with Ford, Japanese Mazda also established a manufacturing factory in Salamanca, Mexico, to manufacture Mazada2 hatchback and sedan. It further released several other models as Mazda3 and Mazda 2. Currently, it is producing a CX-30 crossover here. It is the first production unit for Mazda outside Japan. It was chosen because of the free trade agreement of Mexico with 45 nations and its central location from where it is exported to Europe and the US.
Nissan
Nissan has three manufacturing units in Mexico. One of them is in Cuernavaca, and two are sited in Aguascalientes. The cars produced are Versa, Kicks SUV, Sentra Sedan and more.
Toyota
Toyota produced Tacoma truck in Tijuana, Baja. It also produced Yaris at the Salamanca plant of Mazda. It expanded its production capability by opening an assembly plant of $700 million in Apaseo el Grande with a production capacity of 100,000 units.
These are the top companies set in Mexico. There are several OEMs and spare parts needed for them. Choose the right location and approach to find your place here and support the automotive industry Mexico.