Real Estate
Strategies for Building a Real Estate Investment Portfolio
As of 2020, the US Real Estate market was worth a staggering $36.2 trillion, the biggest it's ever been in 15 years. Everything is looking up for US real estate and now looks like the best time to venture into real estate. However, if you want to make it in real estate from the get-go, you'll need a solid real estate investment portfolio.
If you have no clue what a real estate investment portfolio is, at least you're not alone. Most people venturing into real estate don't know what a real estate portfolio is, let alone creating one. If this describes you, worry not; you're in the right place.
In today's post, we'll be looking at a real estate investment portfolio and strategies for building a concrete real estate portfolio. Without wasting time, let's get right into it.
What Is a Real Estate Investment Portfolio?
A real estate investment or property investment portfolio is a document that details all the real estate assets you own, both past and present. A real estate portfolio contains real estate assets held by a group or an individual. This portfolio may contain information about actual real estate properties, real estate trusts, and even real estate mutual funds.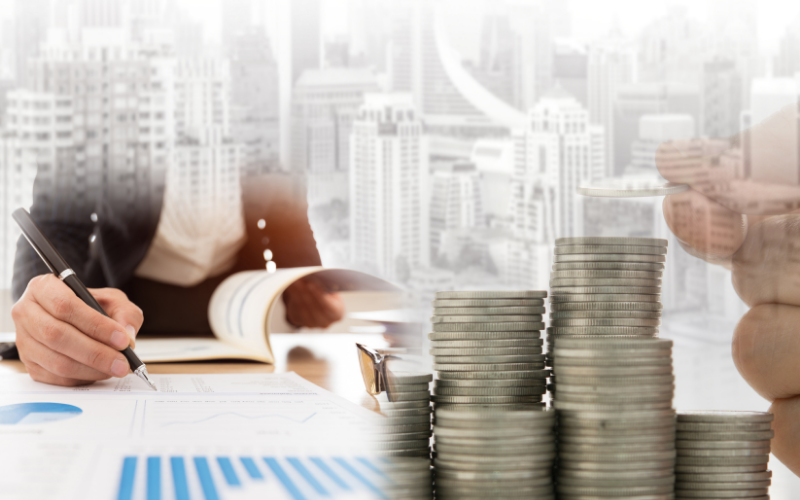 Real estate investment portfolios are meant to help real estate investors attain their financial goals and sidestep financial losses.
Real estate investors create portfolios for various reasons. Most create a realistic picture of their current and future financial situation, while others build them to reach specific financial goals like saving for retirement.
Steps on Building a Foolproof Real Estate Investment Portfolio
Building a real estate investment portfolio isn't rocket science, but it's also not as easy as you think. If you're struggling with building your real estate portfolio, here's how you do it the right way.
Clamp Down on Your Financial Goals and Investment Strategy
Everyone goes into real estate with the main goal of making a killing, but in reality, it's not as simple as that. Yes, a real estate portfolio helps you achieve your financial goals, but if your financial goal is to make money, it won't help. For your real estate portfolio to translate into actual results, you'll need specific financial goals you wish your investment to achieve.
As mentioned earlier, real estate investors have different goals; some common ones include.
Getting enough for their kids' college tuition
Saving up for retirement
Saving up to start a business or for another investment
Ensuring your financial security for the next half-decade or so
There are no wrong answers when it comes to your real estate investment financial goals. As long as you have a clear financial goal, you're on track with building a real estate portfolio that works.
Create Your Real Estate Investment Plan
Once you have your financial goals down pat, the next thing is to craft a solid real estate investment strategy. There are plenty of real estate investment strategies for your consideration. Some of the most effective ones include:
The Fix-and-Flip- The fix-and-flip strategy is where you find run-down properties that need renovating or repairs. You then buy the property at a throw-away price, fix it up and sell it for a profit.
The Buy-and-Hold- Here, you buy rental properties and hold them for a short while, maybe two to five years. During the holding period, you can renovate the properties, then raise the rent to force appreciation.
The Rental Debts Snowball- This strategy is ideal for investors with rental property. The strategy involves collecting all the cash from your rentals and other sources and concentrating it on one mortgage payment. The mortgage payment is for the real estate property you wish to invest in.
There are plenty of real estate investment strategies; make sure you find one that works for you or your investment group. You can always seek help from a real estate agent to help you with your venture.
Buy Your Real Estate Property
The third step is where you really have to roll up your sleeves and get to business. After settling on a promising investment strategy, you now have to buy your real estate property. This is the most exciting yet most verve-wracking step of building your real estate portfolio.
For this step, we really advise hiring a real estate agent. Real estate agents have a firm understanding of the real estate market. They can help you identify the best real estate deals and sidestep fraudsters looking to swindle you out of your hard-earned cash.
Before buying any property, make sure you have the math on lock. Perform a real estate property analysis to make sure the property in question translates into profit.
Buy More and More
Remember, you're building your real estate portfolio, so it makes no sense to stop at your first purchase. Work hand-in-hand with your real estate and purchase more real estate properties to build and diversify your portfolio.
That said, it's worth noting that juggling multiple properties may be a tad challenging, especially for first-time investors. So although we'd advise you to build your portfolio, we also advise you to tread softly when buying properties.
Keeping everything in order and tracking renovations and maintenance isn't too easy. However, you can always hire a real estate property manager to ease your burden.
Most real estate investors have trouble finding house buyers, but there's only one solution for that, advertising. If you don't know a smattering about advertising, you can learn plenty from an Online Advertising Academy.
Diversify Your Real Estate Portfolio
By the fifth step, you've made significant steps in building your real estate portfolio, and now it's time to diversify it. Diversifying your portfolio means adding properties from different real estate markets or classes into your portfolio. Here's how you can diversify your real estate market:-
Expand your real estate market: Try investing in properties outside your neighborhood and look at long-distance investment opportunities. Peek into other real estate markets and see what they have to offer.
Consider new investment strategies: an excellent way to diversify your real estate portfolio is to give other investment strategies a whirl. Maybe try a real estate exchange-traded fund or the long-term buy-and-hold technique. Just ensure you adopt a strategy that works for you.
Diversify your asset class: Your asset class refers to the type of real estate property you deal with. If you deal with single-family residentials, consider branching to commercial spaces or multi-family rentals. However, ensure you branch out to something you can handle.
After diversifying your real estate investment portfolio sufficiently, it's safe to say you have a real estate portfolio you can be proud of.
Now it's time to know whether your real estate investment portfolio works.
Does My Real Estate Portfolio Work? Here's How You Know
Unfortunately, not all real estate investment portfolios lead to solid results. A real estate investment portfolio that doesn't work has zero value to the real estate investor. That said, here's how you know you have a working real estate portfolio.
Check Your Net Cash Flow
Net cash flow is how the amount of money you remain with after subtracting all your expenses. This is how much money all your properties rake in and how much you spend on them. The expenses include stuff like maintenance, debt-servicing, and salary payment if applicable.
The net cash flow will determine whether your real estate investments are an asset or a liability. This lets you know whether you're making or losing money.
Check Your Cash-on-Cash Return
The cash-on-cash return gives you an idea of your investment's current performance. You can get your cash-on-cash return by dividing your net cash flow with your initial investment.
Once you get the value of your cash-on-cash return, compare it with other properties in your neighborhood. Doing so lets you know where you stand on the bell curve. If you're falling behind the curve, you may need to alter your real estate investment portfolio.
Check Your Property Appreciation
A sure indicator that your real estate investment portfolio works is if your properties' appreciation rates are skyrocketing. The greatest advantage of holding real estate property for the long term is capital appreciation.
If properties in your neighborhood are appreciating, it's a sign that things are looking up for your real estate investment. Even if your net cash flow isn't where you want it to be, It's worth holding on to the property; things will get better eventually.
Check Your Economic Vacancy Rate
This is only applicable to investors who own multi-unit residential properties. Keep an eye on the economic vacancy rate since it will help you decide the right time to raise the rent. If your rental units are fully occupied, there's a high chance you're charging below the market value.
To find your economic vacancy rate, all you have to do is:
Count the vacant units on your property
Multiply them by 100
Divide the result by the total number of rental units in the property, and there you have it.
You can compare your economic vacancy rate with the vacancy rate in the neighborhood and gauge your comparative performance. If you raise your rent, you'll have a higher economic vacancy rate. This seems counterintuitive, but remember doing so can increase your profits.
Tips for a Succesful Real Estate Portfolio
As mentioned above, building a successful real estate portfolio is easier said than done. However, if you're having trouble with your real estate portfolio, here are a few tips to put you right on track.
Understand Your Costs Before Investing
This is especially true for first-time investors in real estate. Real estate investment costs are a lot more than just the property cost and the realtors' commissions. Apart from that, you'll also have to make plenty of repairs and sometimes get rid of any pest infestations.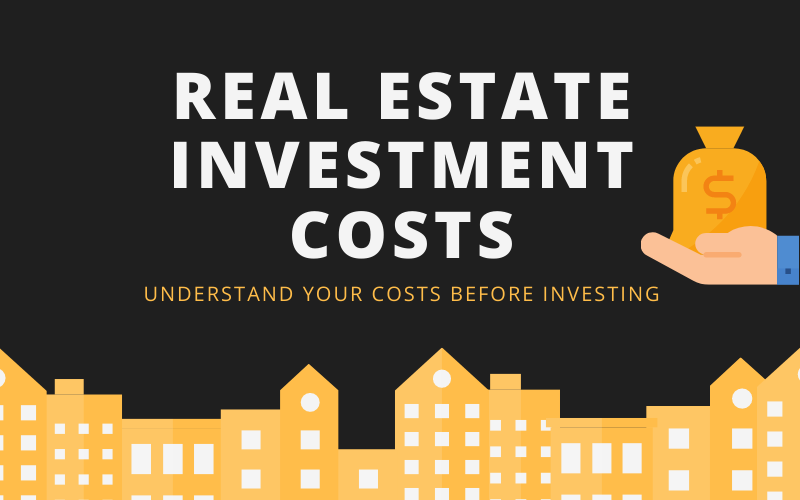 You'll also have to pay for maintenance and utilities for rental units, plus you have a mortgage to refinance. Understanding the upfront costs will help you know whether you're making a viable investment.
Maximize the Hidden Markets
Real estate investors have the propensity of rushing for very hot markets, and who can blame them? The problem is real estate markets are rarely stable and mostly move in cycles. So while these markets have attractive appreciation rates, they're likely to tumble.
The best approach is looking for distressed sellers eager to sell their property because of their current circumstances. That way, you'll get properties for way less than their market rates. However, note that you'll have to spend a lot on repairs and fixes in most cases.
Understand the Rules of Real Estate Investment
You don't have to take an entire real estate course to know the basic real estate regulations. Some common ones include.
You can't turn a basement into a second rental unit
You can' convert the first floor of a residential building into a commercial space unless zoning laws allow it
You must first confirm whether you can add another room or floor to a building
These are just a few of the multiple real estate regulations you should know as a real estate investor.
Don't Overlook Risk Management
Real estate is a risky venture, and you'll need an elaborate plan on how you'll handle and mitigate risk. The first risk management trick is to avoid piling up too much debt. Aim for a down payment of at least 10% or 20% of the total property cost when taking a mortgage.
Also, do your best to have a considerable cash reserve. That way, should the unexpected happen, you'll have the finances to pull through.
Take Time With Your Real Estate Portfolio
An excellent real estate investment portfolio takes time to build. Fortunately, the information above should help you build the perfect real estate portfolio and help you achieve your financial goals. Remember, it's never a bad idea to seek help or advice from real estate professionals if need be.