Product
Unleashing Creativity with Vortex International: Innovative Splash Pad Design Ideas for a Unique Water Play Experience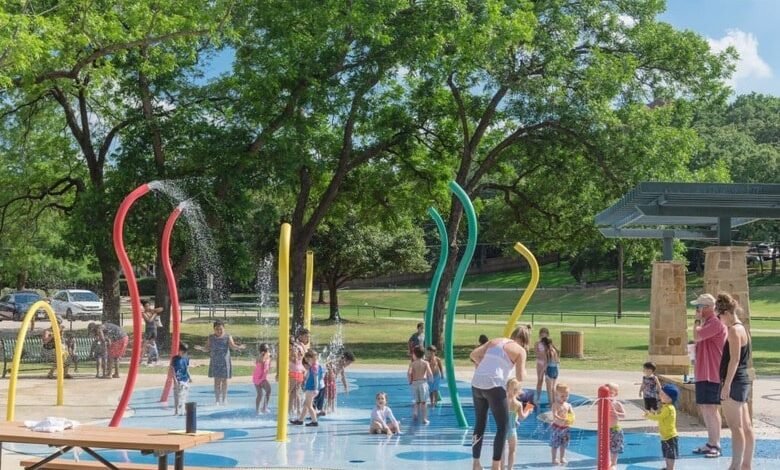 Professional Splash pads are a popular water play feature in parks, playgrounds, and recreational facilities. They offer a refreshing way for children to play and cool off during hot summer days. But not all splash pads are created equal. With the right design, a splash pad can be transformed into an exciting and imaginative play space that will keep children entertained for hours. In this blog post, we'll explore innovative splash pad design ideas that will take your water play experience to the next level.
Nature-inspired designs
One way to make your splash pad stand out is by incorporating nature-inspired elements into the design. This can include elements like rocks, trees, and animals, which will create a natural and inviting environment for children to play in. For example, you could create a splash pad with a treehouse theme, complete with a water slide, rope bridges, and interactive water features.
Interactive water features
Splash pads with interactive water features will engage children's senses and imaginations. You could incorporate elements like water cannons, dumping buckets, and water tunnels to create a fun and dynamic play environment. Interactive water features can also be educational, teaching children about cause-and-effect relationships and the properties of water.
Colorful and themed designs
A splash pad can be transformed into a visually stunning play space by using bright and bold colors and themes. A themed splash pad can take inspiration from popular children's movies, cartoons, or books. For example, a superhero-themed splash pad could include elements like a water wall with superhero logos, and interactive water features that mimic superhero powers like freezing water or shooting water like webs.
Musical elements
Adding musical elements to a splash pad can be an innovative and exciting way to engage children's senses. You could incorporate musical water fountains that play different notes when water hits them, or musical instruments like drums or chimes that can be played with water. Music can create a lively and playful atmosphere that will enhance the water play experience.
Customizable features
Finally, designing a customizable splash pad can offer endless possibilities for children's play. Features like water sprayers, jets, and fountains can be configured in different ways to create new and unique water play experiences. Customizable features also allow for children of different ages and abilities to enjoy the splash pad in their own way.
Vortex International is a leading company in the design and manufacture of professional-grade splash pads for businesses. Splash pads are recreational water play areas that offer a fun and safe environment for children and families to play in water, without the hazards associated with traditional swimming pools.
Vortex Professional Splash pads has a team of experienced designers and engineers who work tirelessly to create the most cutting-edge splash pad designs in the industry. They use state-of-the-art technology and materials to ensure that their splash pads are not only durable and safe, but also visually appealing and exciting for children to play on.