Finance
Side Gigs in Singapore: Reasons Why You Should Get One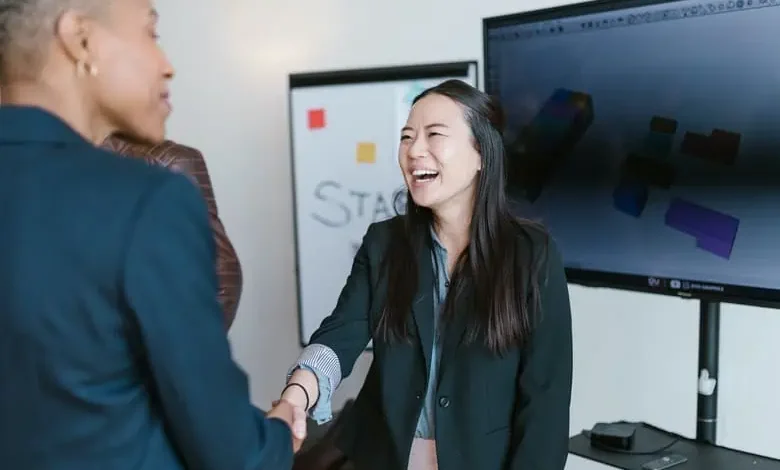 What is a Side Gig?
They say we are now living in what is called a side gig economy. Gone are the days when people relied on their educational background to establish a career in an industry and focus on this profession for the rest of their lives.
This is a result of high inflation and a highly unpredictable economy because of the pandemic. and the gig economy is one of the ways people have adapted. Having gigs or side hustles means having multiple income streams, which has become a must these days, especially if you have a loan obligation with a private money lender in Singapore.
So if you are thinking that Side Gigs is a passing trend, think again. Freelance work might be the future of work and it would be a disadvantage to dismiss it before you even try. Here are the reasons why you should give it a shot:
1. A Side Gig can Supplement Your Income
If you are entertaining the thought of doing more work, you probably need the money. According to recent data, the current cost of living in Singapore is approximately SGD 3,000 to 4,000.  And it doesn't help that rental rates are also on the rise. For a one-bedroom apartment, prepare at least SGD 2,500 to SGD 3,500 per month. Will you still have enough for your other essential needs? Surely, you would need an amount higher than that for a comfortable living situation.
Although you can try to cut costs and minimize your expenses, this can only take you so far. It is difficult to keep up with rising costs since salaries do not increase automatically and quickly. To get promoted in your job, you will need to have years of experience and level up your skills. It will take time and often, a lot of office politics.
But if you have a side gig, you can have that additional income without relying on a promotion. While it's advisable that you still aim fo it, you no longer have to be in a hurry to get it. Plus, you can have better choices not only in terms of quality of food or better living conditions but also in terms of quality of life and mental health.
2. It's A Solid Fallback
Willpower and discipline alone cannot help you achieve the financial goals you have set for yourself. Being great at your current job does not guarantee that you will not get fired. When your employer suddenly has to drastically cut down on costs, everybody can be on the chopping block the next day.
But with another income stream thanks to your side gig, you'll be less worried about whether or not your boss is going to fire you soon. So do yourself a favor and consider having a side gig as a Plan B.
3. It Gives You Permission to Do What You Love
Perhaps you are stuck in a career doing something that you do not really like doing. When was the last time you let yourself dream? Did you want to be a writer when you were a child? Were you dreaming of a career as a baker? Or are you still at a loss on what you want to do for the rest of your life? A side gig allows you to look at what you enjoy doing and think of ways you can earn from it. In effect, work becomes more enjoyable. The extra hours you put in after your main work will fly by faster if you are doing something you have always wanted to do.
The good thing is that you have less pressure to immediately and always excel in what you are doing with a side gig. While doing more research and attending classes will help improve your work, half the battle is already won but if your clients are happy with your product or your output.
4. It Helps You Learn More and Be More
Having a full-time job is not an excuse for sloppy side gig work. If you are a banker by day who bakes cookies at night, you will have to take the time to learn how to bake the best cookies in town. You will also have to learn how to sell these cookies and how they can reach the people you wish to serve through your products, and your target market.
Most freelancers are self-taught. It all starts with interest and curiosity. The side gig economy is a good platform for learners. Upskilling is a way of life since fierce competition is already a given. Find ou what makes you special. Find your niche. You can only do this once you learn the rules and get good at the basics.
It's not easy, but you should take it as a challenge. Once you notice that you're improving, it's going to feel very rewarding, and not just financially.
5. It Can Help You Reduce Financial Risks
Side gigs are not a protection against hardships, but they equip you with better tools, and the ability to adapt to new environments and overcome new challenges. Since you are not expecting stability, you become more aware of how you are spending what you are earning.
And since you'll also gain skills in your side gigs, you can use them if you decide to return to full-time employment. They can even serve as stepping stones to promotion or a more lucrative and more meaningful career shift. Some have even turned a side gig into a full-fledged business.
Conclusion:
Side gigs are an answer to increasing uncertainty and complexity. Earning more is an attractive prospect for anyone. However, having a side gig or multiple side gigs is not a walk in the park. It is not easy to juggle the demands of a day job and the commitment to work longer hours while others are relaxing.
You will have to stay focused on your goals and develop good habits. You will have to be clear on why you are doing this because exhaustion will most certainly kick in. You will also have to find a way to manage your time effectively to avoid burnout. And lastly, you have to identify possible symptoms of burnout early on and how you plan to address them. If you can do all that, then congratulations, it means freelance work is a good fit for you.
Explore these exciting possibilities and check out what awaits you.