Technology
Retention Marketing Is a Powerful Tool That Can Take Your Business to the Next Level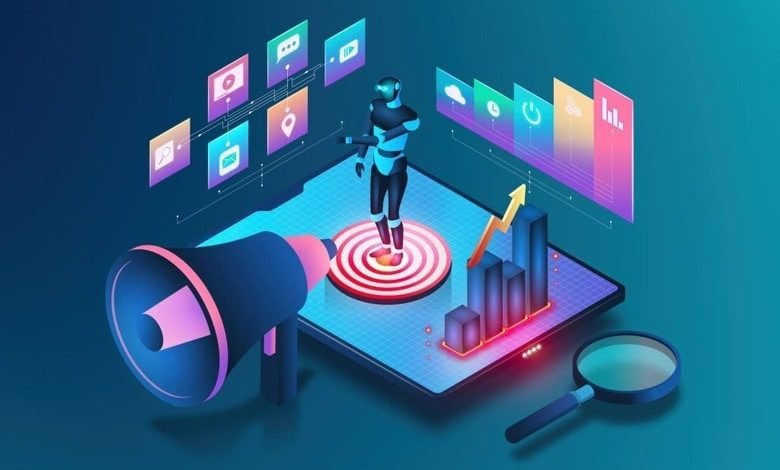 You're undoubtedly familiar with acquisition marketing, which has the primary goal of turning first-time website visitors into customers. But once you gain a new customer, how can you get them to come back for future purchases?
The answer may be as straightforward as building a solid retention strategy. A well-rounded marketing strategy targets customers through every phase of their product purchase journey. Here's how to harness the power of retention marketing to grow your business.
Why Retention Marketing Matters
What would happen if you relied solely on new customers to help your business grow? You'd be constantly scrambling to earn the attention of a fledgling audience every day. As you can imagine, this is an exhausting and ineffective way to grow your business. While new customers are important, and you should always dedicate a portion of your marketing efforts to them, retaining current clients is essential.
Retaining customers is generally much easier and less time-consuming than converting new prospects. That makes customer retention a must if you're serious about growing your business. Earning repeat business is also a core indicator of consumer trust. If your customers choose to come back to you for future purchases, you're doing something right.
Retention marketing is focused primarily on making new customers loyal to your brand. These customers give your business a reliable source of income even if you're temporarily unable to earn new patrons. Any good retention marketing strategy should aim to reactivate disenchanted audiences, reclaim abandoned carts, and maximize revenue growth.
Retention Marketing Strategies You Can Try
The concept of customer retention sounds like a good idea, but how do you put it into practice? As with other marketing methods, it's best to take a multipronged approach to retention marketing. Here are a few of the most powerful strategies to consider when launching a retention campaign.
Loyalty Programs
Loyalty programs can be highly effective at creating repeat business because they actively reward shoppers for coming back. Today's loyalty programs have come a long way since their crude punch card days. User-friendly apps have made modern loyalty programs more attractive than ever. A good loyalty program may be just what you need to earn repeat business.
When developing a loyalty program, carefully consider what rewards you want to give returning customers. Most businesses choose to offer a points-based rewards system that awards shoppers points each time they make a purchase. Once a certain number of points are collected, they can be redeemed for discounts or freebies.
Implementing a loyalty program is one of the surest ways to build lasting relationships with your customers. While it takes some time upfront to develop such a program, you'll be rewarded with shoppers' continued patronage.
SMS Outreach
Short message service is a common form of text messaging that businesses use to communicate with customers. By sending short, personalized messages, you can develop an emotional connection with your target audience. When done right, SMS messaging can enable you to grow your audience of faithful patrons. It can help shoppers feel like they're communicating with a friend rather than reading a business advertisement.
SMS marketing works great when you want to send exciting information on limited-time promotions and discounts to your subscribers. It's also ideal for purchase confirmations and time-sensitive product or order updates. Any time you want to quickly communicate with your customers and improve your retention efforts, SMS marketing works well.
However, you need to be careful when sending SMS messages to make sure they don't seem spammy. Many of your customers probably receive spam messages regularly and may be suspicious of anything that's even remotely questionable. Always treat clients' phone numbers with respect and don't make them regret giving you their number. If your SMS communications start to become annoying or overbearing, your number will surely be blocked.
Email Marketing and Newsletters
If you've been under the impression that email marketing is going the way of the dinosaurs, think again! This marketing avenue is still one of the most widely used methods for communicating with customers. When employed as part of a multichannel communication approach (with social media marketing, SMS, etc.), email marketing can be highly effective.
Email marketing gives you the opportunity to create fine-tuned, targeted messaging for your audience. It also allows you to send exciting information about upcoming promotions and events to your subscribers. When done properly, your email marketing campaign will boost your profits and help you establish strong customer relations.
One of the best things about email marketing is that your customers opt in by giving you their email addresses. Like SMS marketing, this is one of the few permission-based forms of advertising available. Once you have a shopper's email address, you can begin communicating and building a rapport with them.
Social Media Engagement
Love it or hate it, social media is one of the best marketing channels for building strong customer relationships. Too many businesses neglect to harness the full power of social media platforms to turn first-time customers into brand loyalists.
There are many different social media platforms, making it tricky to figure out which to focus on. Ideally, you should maintain an active presence across all the major platforms, including Instagram, Twitter, Facebook, LinkedIn, and YouTube. These are the top social media marketing channels to utilize in your customer retention campaign.
Instagram is best for stimulating interest in your brand and improving your visibility. Twitter is ideal for posting news articles and generating buzz about your products. Facebook can help you build relationships and establish brand loyalty. LinkedIn works best when it's used to post exciting industry news and stimulate conversation. Finally, YouTube is an exceptional tool for sharing informative and interesting content with viewers.
When determining which of the above retention strategies to use, it's wise to employ the old-fashioned process of trial and error. Put all of the above methods into practice, then pay attention to which options deliver the retention results you want.