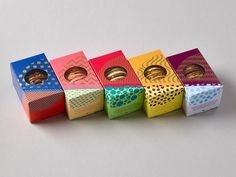 Damages caused by water fire or smoke can be very devastating. Instant and appropriate action is required in such incidences to avoid further property damage and to prevent them from spreading to unaffected areas. Fire and water damage restoration companies offer effective, safe, and immediate action. They have professionals who are trained to deal with such situations, handle and restore the property to its initial state before the damages occur within a short time. Expert technicians are involved in the cleaning, repair, and replacement services. They also perform appropriate activities to avoid additional damages. They are equipped with the right tools, technology and knowledge hence are reliable for quick restoration needs.
Fire and water damage restoration services providers require a specific set of skills and tools. They are not classroom trained since such skills can only be acquired when carrying out the actual restoration process. There are on job training programs that are provided for damage restoration trainees. Apart from the necessary knowledge and skills on restoration services, the professionals need a certificate in fields such as fire and smoke damage restoration, water damage mitigation, and mold removal.
Water and fire damage restoration requires the use of specific tools and equipment for the job. Categories of tools and equipment used by restoration companies include
Testing and assessment tools
Damages caused by water and fire may be hidden and not visible by just a glance. Tools that may be needed to inspect the level and extent of damage caused include heat-sensitive cameras, mold detection kits, and moisture sensors.
Water and smoke damage removal kits
Removal of water damages requires equipment such as handheld vacuums and truck-mounted systems. Fire damage requires smoke removal using machines and tools that will help get rid of odors and remove damaged items.
Restoration tools
Restoration tools for water and fire damage are similar to those used in construction. They include hammers, saws, and industrial floor cleaners. Appropriate tools are crucial in the restoration process to ensure the client's property is reinstated to its original state.
Water damage restoration process
Evaluation
This process involves extensive examination and inspection of the affected areas and unaffected areas. Moisture readings are taken to establish the damage extent. New technologies are also available that make the identification of hidden moisture easier. The company experts check behind surfaces and beneath floorboards for any water that may have penetrated during the disaster.
Water Removal
The evaluation provides specific results and information on how bad the damage is. Professionals use this to apply a cost-effective and efficient method to extract the water from the surfaces completely. The method used varies from one situation to another.
Accurate Drying and Monitoring
Drying equipment is used to completely dry the surfaces and materials that may have soaked in the water. The process is done continuously by keeping records to ensure that the conditions in the house are fully restored and dry at the end of the activity.
Fire damage restoration process
Building stabilization
Most fire-damaged structures are usually extremely wet due to the water used to put out the fire. The first step when restoring a fire damaged area is drying the area completely using the appropriate equipment to ensure that the property does not suffer further damage due to the water.
Debris removal and restoration
Involves removal of all fire destroyed items and keeping an inventory for all the materials that will require replacement. The insurance company is engaged in this process in case there are any repairs and new materials that will be required in the restoration process.
Cleaning and Deodorization
This is the next step after the removal of all property and materials from the site. The cleaning process should be done thoroughly. The deodorization process involves the use of techniques such as fogging, hydroxyls, encapsulation, and ice blasting.
Damage repairs
Licensed contractors can ensure that the restoration process is done to completion by involving other professionals such as architects to outline the necessary repairs that are required. They can offer remodeling and rebuilding services if need be by making agreements with the property owner and the insurance company.
Benefits of fire and water damage restoration services include
Restoration services are a safety assurance from future risks and damages that could happen to the property. Rebuilding by restoration companies makes the property stronger and reduced the effect of the disaster.
Restoration companies offer rebuilding cost-effective services. The owner does not have to suffer huge losses since the reconstruction is done at a lower budget and high quality.
The staff from restoration companies are well trained and have experience hence assurance that the rebuilding process will be successful no matter the extent of damage on the property.
Restoration companies have access to updated technology and equipment that can be employed in the inspection and repair services.
It is easier and faster to get insurance claims since the companies work hand in hand with the insurance company and give the exact estimates of the damages that occurred.
The rebuilding and restoration process takes less time since the companies have a lot of staff and subcontractors whose aim is to ensure that the property is returned to its original state immediately.
Conclusion
Several companies offer restoration services. Before selecting a particular one, it is advisable to do research and analysis to find out which one is likely to offer efficient and effective services. Disaster victims can get the company suggestions from friends and co-workers or check online. An agreement should be reached by the client and company after assurance that they are certified and will offer quality restoration services. The period of experience and the budgeting are factors that should be considered before settling for a particular restoration company.