Sports
Our Favorite Brunswick Pool Tables for Your Home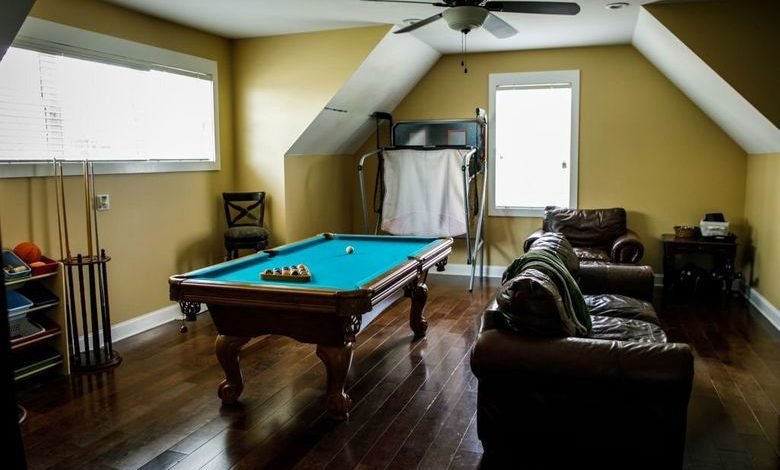 If you're thinking of adding a billiard table to your home, you can't go wrong investing in an elegant Brunswick pool table. Few tables make a statement in your home the way that a Brunswick will, making them a top choice for many homeowners. Whether you're looking for a classic or contemporary look or one-of-a-kind elegance, Brunswick has a table that fits your style. Here are some of our favorite pool tables that the company has to offer:
Brunswick 8-Foot Danbury Pool Table: Recognized for its classic style, the Danbury features a majestic ball and claw legs and durable wood rails that give the pool table its stability. Choose from colors such as Sahara, Green, Merlot, and Regatta Blue. The Danbury pool table comes with the Contender Play Package accessories: 4 cues and a free set of billiard balls so you can set up the table and start playing right away! The Danbury is a classic billiard table that will provide you with years of fun.
Brunswick Black Wolf Table: Billiards players love the Brunswick Black Wolf table for its sleek, modern style. Metal corners accent the dramatic black exterior, and Contender wool cloth creates a smooth playing surface. Customize the table with your choice of cloth colors—the Black Wolf pool table will instantly upgrade your contemporary game room. Most retailers offer free delivery and installation of your Brunswick table.
Brunswick Glenwood Pool Table: If you're looking for an elegant addition to your game room, the Brunswick Glenwood table is the right choice for you.  This table boasts intricate carvings on the corners and sturdy wooden legs made from solid hardwood. Choose from a few different leg styles and a range of felt colors to truly make this table your own. As with other tables from Brunswick, this table comes with Contender play accessories as well as shipping and installation at no extra cost to you.
Brunswick Pocket Pool Table: For the minimalist style, take a look at the Brunswick pocket pool table. Its aluminum accents lend a contemporary look and the foot-stabilizers create a firm playing surface. You will have to buy the cloth separately for this table; however, it has speed cushions and very spacious pockets. Like all Brunswick billiards tables, the Pocket Pool Table will provide you with years of fun.
All Brunswick tables combine sophisticated style with durability for a supreme playing experience. If you are on the lookout for a Brunswick pool table for your home, you are sure to find one that you like at Greater Southern Home Recreation. Call us today at (678) 240-0007 for more information on pricing and shipping