News
Upcoming New ICO List Of 2020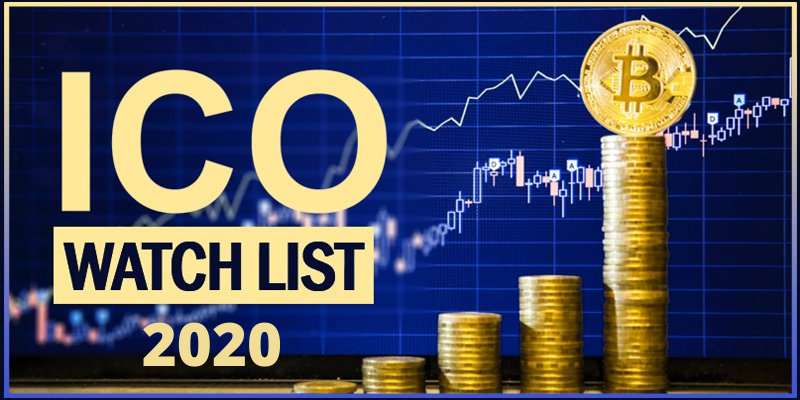 The growing popularity of cryptocurrency has brought everyone to discuss it more than ever before. If you are looking beyond for blockbuster cryptocurrencies like Ethereum and Bitcoin, then you might find interesting in investing in ICO or Initial Coin Offering. But it is better to take caution because investing in ICO can also be very risky attempt as it brings the possibility of scams. However, if you are unaware of the ICO concept in the cryptocurrency world, then better attain some knowledge about it. After that, we will be introducing the ICO list of 2020.
What Do You Know About ICO?
ICO (Initial Coin Offering) is an industry related to digital currencies. It is akin to IPO (Initial Public Offering). An ICO is launched, whenever the company needs to raise money for creating a new app, service or coin. In short, it is a medium for fundraising. When a company finds an investor interested in the offering, then it issues the new cryptocurrency token. The token offered by the company is supposed to be useful for service and product. Apart from it, it might also be considered as a stake in a project.
If you are abreast with the latest ICO News and ICO list, then you might have noticed that ICOs are much important for Startups as it is the best medium for raising funds for cryptocurrency-related products and services. Even though stocks and ICOs are akin to each other, but it is noticed that ICOs are sometimes utilized for offering products and services related to software. Many investors have experienced major returns by the ICOs. But there were also those ICOs who did not live up to expectations. Some even proved to be a fraud.
A person must be equipped with a basic understanding of the use of crypto exchanges and wallets. Also, it is essential to first buy the virtual currency before participating in an ICO. The investors should be aware of while investing in an ICO as they are unregulated.
Working Of ICO
Before we move on to the new ICO list for 2020, it is better to understand the working of ICO. ICO finds its best use in the need for startup dealing in cryptocurrency and willing to raise money through it. It follows a special process through a whitepaper to discuss the outline of the project. Besides this, it covers other major discussions, including the amount of money needed for the project, quantity of virtual tokens to be kept by the founders. Apart from this, it is also essential to know the kind of money to be accepted. Lastly, the duration of the ICO campaign.
New ICO List Of 2020
Now after knowing much about ICO and its working, let's shift our focus to ongoing ICOs listing for the year 2020. It is better to stay updated with new crypto projects. If you seem interested in any of the projects, then do browse on the website and social media to gather more information. So check the top 3 ICO list of the current year below:
1. Transmute Coin
Among the ICO list of 2020 is Transmute coin. It provides recycling solutions for plastics, tires and many other toxic things.
2. Winbix
Coming on to next ICO list of the current year is WINBIX. This is a marketplace where new channels for sales are created. Here selling of the goods at demand prices by the participants are allowed. There is no fix time range.
3. Sapien
Coming on to next is Sapian. It is an app which is known to be decentralized crypto light wallet. Sapien is a very user-friendly app which collects users post transaction data via reviews. To prevent it from being tampered, it is stored on the network, which is decentralized. This makes it trustworthy.
Conclusion
So these were some top 3 ICOs for the upcoming ICO list of 2020. Those who have not been much familiar with the concept of ICO must have known about it now. It is a medium for raising the fund. It is an ideal way for startups who prefer it for their business funding to give their dream venture a successful opening. But every technology has its shortcomings. Investors are advised to be extra careful before they land up in trouble for investing blindly in ICOs. It is because there are risks of scams involved in it. There have been ICOs who either failed or came in as frauds. Investors need to know that ICOs are unregulated.