Business
Most Compelling Options to Get Start-up Business Loans
Most Compelling Options to Get Start-up Business Loans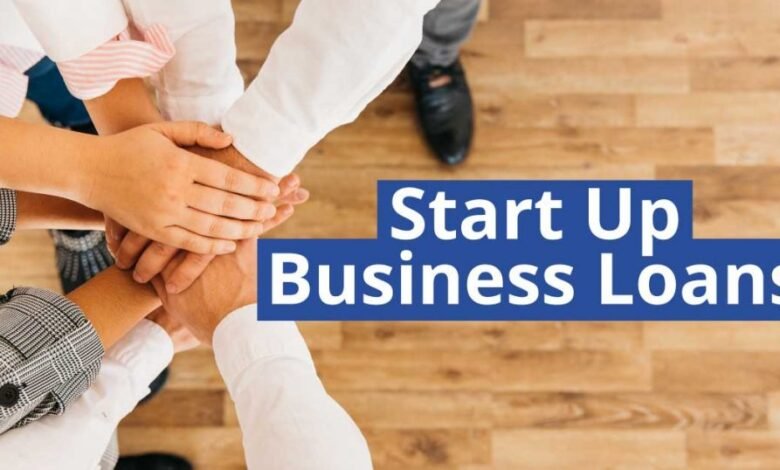 One of the biggest hurdles in the initial stages for a new business is to resolve and overcome the requirement of funds. Capital is, perhaps, the most critical factor to initiating any entrepreneurial venture. 
Identifying various avenues to raise business capital may end up becoming a full-time occupation for the owner of a business. In such a backdrop, startup business loans would be needed for the hour. 
Different options to obtain business loans
Startup capital can be raised through a myriad of ways such as from various commercial and non-commercial financial institutions, crowdfunding, venture capitalists and angel investors etc. 
While these options may be considered if a business has already scaled certain highs, the following types of business loans in India may be availed even during the nascent stage of business –
Pradhan Mantri Mudra Yojana 
The Micro Units Development and Refinance Agency (MUDRA) was launched in 2015 with the objective to extend a loan to different kinds of trading, manufacturing, and service sector businesses. The scheme includes three categories – Shishu, Kishor and Tarun with the loan amount ranging from Rs.50,000 to Rs.10 lakh. 
Credit Facilitation Scheme
National Small Industries Corporation (NSIC) has partnered with several financial institutions to extend loans to MSME units. The tenor of repayment for this credit type usually spans across 5 – 7 years, and may also go up to 11 years. 
The credit extended under this scheme can be availed by startups involved in both manufacturing and service activities. The Credit Guarantee Fund Trust for Micro and Small Enterprises (CGTMSE) can extend a loan upto Rs.200 lakh to MSME. However, agricultural industries, educational institutions, retail trade, Self Help Groups (SHGs) are excluded from this scheme. 
Sustainable Finance Scheme 
Small Industries Development Bank of India (SIDBI) offers business loans to enterprises engaged in renewable and non-renewable energy, green energy, technology hardware. This scheme is geared towards providing support across the value chain of energy efficiency/cleaner production and sustainable development projects. 
Business loans by financial institutions
While a business loan is sanctioned only to those ventures which have acquired a certain vintage, one can utilise the funds to expand their existing operations, or set up new operations.
Startup business loans are of primarily two types –
Line of Credit –

It is a steady flow of credit till up to the sanctioned limit. Borrowers have an obligation to pay interest only on the actual amount used. Moreover, it needs to be repaid only after a certain period. 

Equipment Financing –

Here the equipment bought at the start of a business is pledged to the lender as security. The credits are available against the value of the machinery.
Nonetheless, there are several business loans, extended by top financial institutions that are unsecured in nature, and require borrowers to fulfil only a few basic eligibility requirements for approval. 
Business loan eligibility criteria
While entrepreneurs have the option to apply under a government scheme or opt for funds from a non-banking financial company, some elementary eligibility criteria have to be met to apply for business loan. Meeting the basic eligibility criteria is one of the first steps to help your business raise finance. Few of these parameters include –
Applicant must be a residing citizen of India. 

Aged between 25 years and 65 years. 

Business vintage to be a minimum of 3 years. 

CIBIL score to be 750 or above. 

Income Tax Returns of business to be filed for at least 1 year. 
A minimum credit score of 750 is mandatory for the loan application to be considered. Closer the score is to 900; higher are the borrowers' chances of obtaining the loan on favourable terms. 
Moreover, the loan application process is also expedited by financial institutions through the availability of pre-approved offers. Such offers are extended on a wide range of credits like personal loan, business loan, credit cards etc. If you are considering to apply for a business loan, it is advised to first check your pre-approved offer by submitting a few basic information. 
These diverse options of startup business loans will help you to achieve your entrepreneurial dream, irrespective of the size of the firm or varying requirements.