Finance
Money Transfer – All You Must Know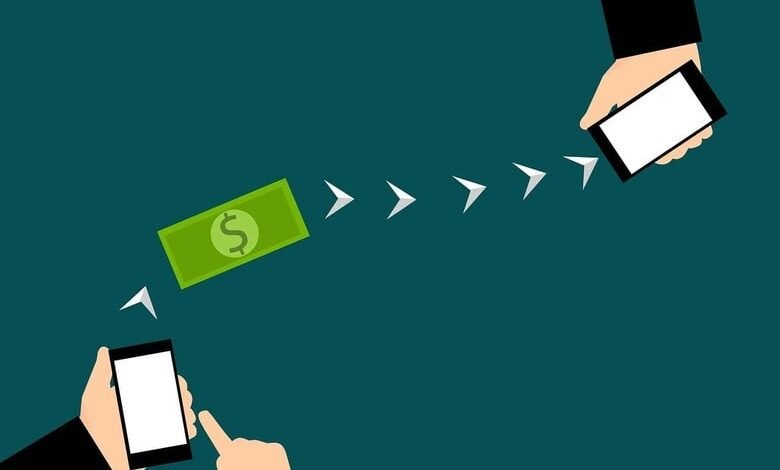 Money transfer is an electronic money transfer initiated by one individual to another. With such services as online banking, UPI, etc. on the mobile app, the traditional, old-school method of transferring funds physically from one individual bank account to another via cash deposit at bank, cheque, etc. have been eliminated completely. Such mobile apps permit you as a user to easily transfer the funds via distinct methods like wallet-to-wallet transfer, UPI transfer, bank to bank transfer and others, making daily transactions much simpler. Also, you can use the bank specific apps for the transactions through the online mode. For instance, if you hold UCO bank and Allahabad Bank account, then through their net banking, you can conduct UCO bank balance check and even get Allahabad bank balance check number through the statement you fetch from its net banking and conduct other banking activities.
Ever since demonetisation took place, the interest of many has changed from making cash payments to online payment modes. With the comfort and ease of UPI service, transferring money has become way simpler and easier. As per the latest data from National Payments Corporation of India, about 2.21 billion transactions equaling Rs 3.91 crore took place around 2020 in November while 2.23 billion transactions of an amount equaling Rs 4.16 crore happened around 2020 in December. Also, it was recorded that the UPI transaction value will be enhanced by 105 per cent in around 2020 rather than 2019.  Let's deep dive into the reasons responsible for the increase in the digital money transfers and how they function.
Online money transfer method –
The numerous options via which you as user can conduct your money transfers through the online mode are –
NEFT mode –
Regulated by RBI (Regulated Bank of India), NEFT (National Electronic Funds Transfer) is an electronic means of transferring funds through the online mode. Most Indian financial institutions offer the NEFT feature on mobile banking and net banking. Money transfers through NEFT do not need any additional transaction expenses. Transactions through NEFT are processed in batches. Note that the RBI has mentioned a cut-off within which such transactions must be met.
IMPS –
IMPS stands for Immediate Payment Service. This is a method used for transferring funds instantly from one bank account to any other. Financial institutions permit money transfer using the IMPS mode through the mobile banking and internet banking platforms. As suggested by the name, IMPS is beneficial in the case of instant money transfer, which is chargeable as per the transaction amount mentioned by the bank.
RTGS –
RTGS is the real time gross settlement, meaning that via this mode, the fund gets transferred from one account to another on a real time basis without any delay. Note that RTGS is considered the best payment mode if you require transferring any amount equaling to or over Rs 2 lakh in real time. RTGS mode does not follow a particular processing process unlike NEFT; hence, funds are settled on a real time basis.
UPI –
Unified Payment Interface or UPI is the current method of transferring funds from one bank account to another bank account through the online mode. Introduced by the National Payment Corporation of India (NPCI) and Reserve Bank of India (RBI), UPI transfer removes the requirement for complex account details of the receiver to initiate the money transfers.
UPI ID is a virtual payment address, and the UPI PIN is a security passcode for confirming that the transactions are just the things required for transferring money via UPI transfer. UPI ID and PIN must be created at the registration time on the payment app. Post creating your UPI account, the money transfer process is possible with just a few clicks.
Digital wallets –
To remove the demonetisation effect from India, multiple digital wallets are introduced to facilitate online transactions. Digital wallets have become popular due to their multiple benefits. Money transfers via digital wallets can be accessed through convenient, easy, 24 X 7 and free of cost.
Benefits of online transfer –
Online transfer offers various benefits. A few of them are mentioned below –
One of the important benefits of online fund transfer is it makes cash available readily unlike financial institutions which take nearly two to three working days to transfer the funds from one bank account to another bank account.
Financial institutions and banks that provide the online money transfer facility provide both domestic and international transactions. Though domestic transfers are free of cost, transfers to international locations are chargeable.
Online money transfers are one of the quickest means of transferring funds. Domestic money transfer takes just a day's time to get completed, while money transfer through international mode takes a day or more.
As compared to other means, online transfer of funds has the easiest and simplest process to perform.
Check points you must consider for online fund transfer –
To initiate online transfer, you should download a phone payment app and add the details as requested.
To start the online transaction, you require the beneficiary's details like his/her account number, IFSC, bank's branch, etc.
Certain financial institutions charge online transaction fees borne by the sender.
It is essential to keep all the online banking information private to just yourself. Though the online banking system has assisted users over the long term, there's even a risk of presence of fraud. Hence, you should be careful regarding your passwords and account details.
What are the distinct methods of online fund transfers?
The distinct methods of online fund transfer involve IMPS, RTGS, digital wallet, NEFT and UPI. Each of the methods can get performed through the online mode and permit fast and easy money transfer.
Is fund transfer cost free?
For most domestic fund transactions, transfer of funds is cost free. However, every financial institution might levy a minimal charge on money transfer via a specific method.
How much time does it take for transferring the fund through the online mode?
Online fund transfer takes just a day's time to get completed. Distinct methods of fund transfer like IMPS and UPI can be done instantly. Also, note that alongside transferring funds, you can also review the bank balance check number. For instance, suppose if you hold an account with Allahabad bank, then you can check the balance and review the Allahabad bank balance check number through its app, besides using the app for transferring funds.