Insurance
Know why travel insurance is necessary for an international trip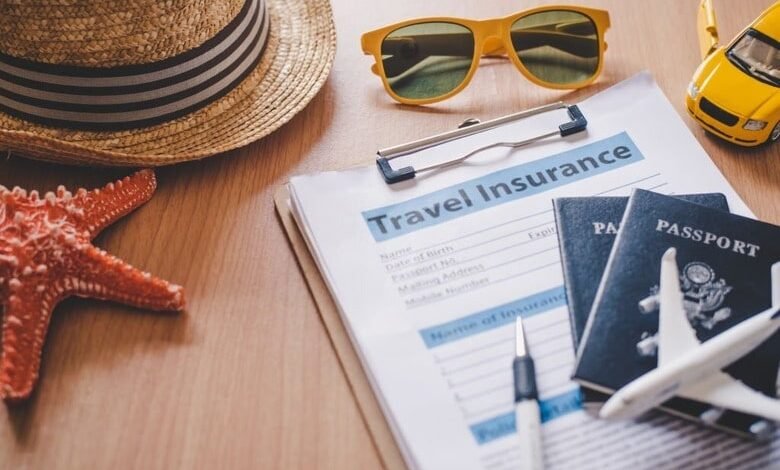 Travelling abroad can be an exciting and rewarding experience, but it can also come with unexpected challenges and risks. Buying international travel insurance before starting the trip can keep you protected against these risks.
Here are some reasons you should buy travel insurance for your international trips:
Medical Emergencies:
Travelling abroad can expose people to a variety of illnesses and medical conditions that they may not be accustomed to in their home country. If they were to become ill or injured while travelling, they may face unexpected medical expenses that can quickly add up. International travel insurance can provide coverage for medical expenses, including emergency medical treatment and hospitalisation.
Hospital daily cash allowance:
In case the insured gets hospitalised due to some medical emergency, they can get some daily hospital cash allowance for miscellaneous expenses. It helps cover the additional expenses incurred while hospitalized, such as meals, transportation for family members to the hospital, and other incidentals. It is important to note that this benefit is usually payable only for the days the patient is hospitalized and not for any pre- or post-hospitalization expenses.
Trip cancellation coverage:
Sometimes travel plans may get cancelled due to unforeseen circumstances. This could include anything from a family emergency to a natural disaster or political unrest impacting all non-refundable expenses, such as flights or accommodation. Trip cancellation coverage generally applies to unforeseen events such as illness or injury, the death of a family member, natural disasters, or acts of terrorism. If any of these events occur before departure, trip cancellation coverage in travel insurance may reimburse the traveller for pre-paid, non-refundable expenses such as airfare, hotel reservations, and tour packages.
Trip interruption coverage:
Trip interruption coverage in travel insurance applies to unforeseen events that may occur during the trip like missing the flight due to a medical emergency or a bodily injury. It also covers missing a connecting flight. This may not cover if you miss your flight due to late arrival at the airport for no medical reason.
Coverage of lost baggage:
Losing luggage or having it stolen can be a major inconvenience, especially if you are travelling for an extended period of time. The insurance can provide coverage for lost baggage and personal documents.
Loss of checked-in baggage:
In cases of complete loss of checked-in baggage, people can get compensated up to the amount covered in their insurance policy.
Delay of checked-in baggage:
In case there is a delay in getting checked-in baggage, people can get some relief in terms of financial help to cover the cost of important items like clothing, medication, or toiletries.
Emergency dental treatment:
When travelling internationally, unexpected emergencies can happen at any time, including dental emergencies. Whether it's a broken tooth, a toothache, or an infection, dental emergencies can be painful and require immediate attention. That is why people like to have emergency dental expense coverage when purchasing international travel insurance. Emergency dental expense coverage typically includes extractions, fillings, and other procedures that may be necessary to alleviate pain or prevent further damage.
Emergency evacuation:
While travelling to a region that is prone to natural disasters, political unrest, or other emergencies, people consider purchasing travel insurance that includes emergency evacuation coverage. This provides help in the event of an emergency when they could be transported to a safe location, such as a hospital or airport, by helicopter or other means.
Personal liability:
Travelling to a foreign country also exposes people to a range of potential liability issues. In the event of damage to property or accidentally injuring someone, the traveller could be held liable to pay for the costs of any resulting damage or injuries. Insurance for international travel can provide coverage for personal liability, protecting against unexpected expenses.
Emergency financial support:
Emergency financial assistance cover provides help in case you lose money or a passport, or suffers an unexpected illness or injury while travelling. This covers financial aid during a difficult situation by offering monetary help.
Hijack distress allowance:
In the unfortunate incident of a flight getting hijacked, the international travel insurance policy will allow compensation of a fixed amount for the traveller's distress.
Accidental death coverage:
In the event of the unexpected death of the insured during travel due to an accident, it is covered under the insurance policy. This coverage is usually for a fixed amount and paid out to the named beneficiaries.
Permanent disability coverage:
This provides coverage in case the traveller becomes permanently disabled during travel due to an accident. The benefit amount may vary based on the extent of the disability and is paid out in a lump sum.
Body repatriation:
In the unfortunate event of the death of the insured, this travel insurance policy covers the cost of transferring the mortal remains of the deceased to their home country. It is important to note that emergency financial assistance coverage may have limitations and exclusions. Also, there would be a specified timeframe during which the insurer would have to be informed about any emergency treatment. Therefore, people like to review policy coverage very carefully before purchasing.
Before purchasing travel insurance, you should do thorough research about the insurer, their reputation, customer review, claim process, claim settlement ratio, coverage options, licensing and regulatory compliances, coverage of hospitals, provision of cashless treatment, as also their customer support.
Travelling abroad can be an exciting and enriching experience, but people want to be prepared for the unexpected. Purchasing travel insurance provides them with financial protection and peace of mind; thereby helping them to enjoy their trip without worrying about the what-ifs.
Disclaimer: The above information is for illustrative purposes only. For more details, please refer to the policy wordings and prospectus before concluding the sales.