Home Improvement
Keeping Your Loved Ones Safe at Home: A Guide for Family Caregivers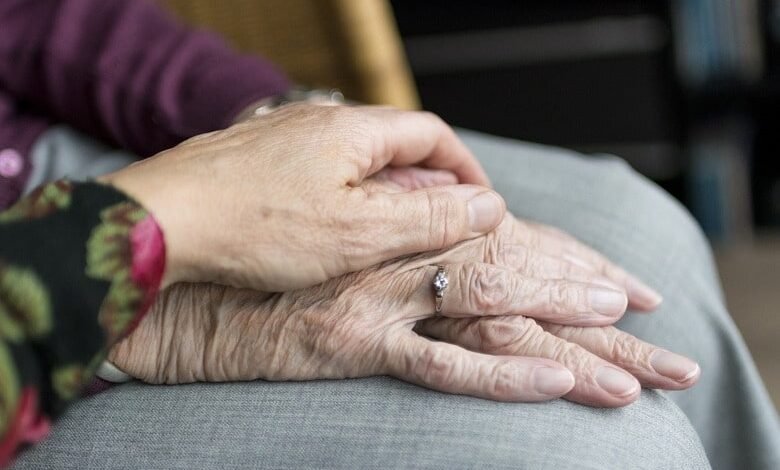 Family caregivers face an important responsibility when looking after an elderly family member or loved one who is living alone. It can be difficult to keep an eye on the health and safety of someone who lives far away, and even more difficult to ensure that their home is safe and secure. This article will provide a helpful guide for family caregivers looking to keep their loved ones safe at home.
We will discuss the risks associated with living alone, potential hazards in the home, and practical solutions to minimize those risks. In this discussion, we will talk about ensuring safety for your loved one, having effective communication about safety, getting assistance through home care services, and ways to deal with the stress of being a caregiver. With this information, family caregivers can take the necessary steps to ensure their loved ones are safe and secure in their own homes.
Understanding the Risks of Living Alone
Living alone can be an isolating experience, especially for seniors who may find it difficult to get out and be connected with the community. Additionally, living alone can be a risky situation due to the potential for accidents and falls. As a family caregiver, it's important to recognize the potential risks involved with living alone and take steps to minimize those risks.
Common risks associated with living alone include falls, exposure to extreme temperatures, inadequate nutrition, and loneliness. To keep your loved one safe in their home, it is important to understand these risks and how they can be managed. With a few simple modifications and a focus on communication, you can help keep your loved one safe while living alone.
Identifying Potential Hazards in the Home
As a family caregiver, it is important to ensure that the environment your loved one is living in is safe. Routinely inspect the home to identify any potential hazards that could cause harm. Look for tripping hazards such as loose carpets or rugs, loose electrical cords, and clutter that could be a hazard.
Check the structure of the home for signs of wear or damage, such as loose railings, broken steps, or slippery floors. Make sure window and door locks are in working order and smoke and carbon monoxide detectors are up to date. Think about your loved one's medical needs and check their home for any safety changes that need to be made, like adding a railing or walk-in tub.
Making Simple Modifications for Safety
Simple modifications to the home can help keep your loved one safe while living alone. Inspect the home and look for areas where safety can be improved. Make sure pathways are free of clutter and that handrails are installed in stairways. Keep smoke detectors on each floor and test them regularly. Install grab bars in bathrooms and consider installing motion sensor lights on unlit pathways. Installing safety features like window locks, safety latches, doorbell cameras, and panic alarms can be very helpful if your loved one is at risk of falls, intruders, or any other potential hazards.
Also, consider how you are heating, cooling, and keeping the home clean. Make sure that all heating and cooling systems are working properly, and install and test smoke detectors and alarms regularly. Make sure your loved one has the tools necessary to keep the space clean and check to make sure the house is free of hazardous substances. Taking the time to inspect the home and make simple modifications will help ensure that your loved one is safe and comfortable in their home.
Communicating with Your Loved One about Safety Concerns
It can be difficult to talk to your loved one about safety concerns, especially if they're resistant to change. However, it's important that your loved one understands the risks and potential hazards that come with living alone. Start the conversation by expressing your concern and offering support. Let them know that you're there to help make their home a safe place.
Put yourself in their shoes and be understanding of their situation. Explain the potential risks in a clear and concise manner, and offer practical solutions. Make sure to listen to their worries and answer any questions they might have. Together, you can come up with a plan to make their home a safer place.
Considering Additional Support through In-home Care Services
It's challenging to take care of a loved one who lives alone all day, every day, especially when family members have other responsibilities like work and school. In-home care services provide an effective solution to this challenge, offering additional support for the daily tasks of living. Services vary depending on need and can include help with meals, bathing, medication reminders, transportation, and more. In-home services are a great way for caregivers to take a break and maintain peace of mind knowing their loved one is safe and being cared for in their own home.
Caregivers should research and find the right home care Charleston SC services for their loved one's specific needs. Services should be provided by professionals with experience and expertise in senior care and should be available at a price that fits the family's budget. Services should be provided by professionals with experience and expertise in senior care and should be available at a price that fits the family's budget. The right in-home care services can make a world of difference in the quality of life for the family and their loved one.
Tips for Coping with Caregiver Stress
Caring for a loved one can be a demanding and stressful job. To stay healthy, caregivers need to take care of themselves too. Here are a few tips on how to manage stress:
Take a break: It is important for caregivers to take time for themselves and their own well-being. A break can be as simple as going for a walk, talking to a friend, or getting a massage.
Seek support: Don't feel like you have to shoulder all the responsibility alone. Reach out to family, friends, and other caregivers for advice and support.
Keep a routine: Structure can help caregivers feel more in control of their day-to-day lives. Regular exercise, meditation, and healthy meals can help reduce stress levels.
Stay organized: A well-organized home can help reduce stress and make it easier to keep track of medications, schedules, and other important tasks.
Remember it's okay to ask for help: Sometimes it's necessary to seek professional help and respite care. Find an organization that can offer resources and support.
Conclusion
As a family caregiver, you understand the importance of keeping your loved one safe at home. By understanding the risks associated with living alone, identifying potential hazards, and making simple modifications for safety, you can help ensure their wellbeing.
When in doubt, communicating with your loved one about safety concerns and considering additional support from in-home care services are also sensible steps. Taking the time to make your loved one's home safe and secure will help provide peace of mind, both for them and for you. Don't forget to take care of yourself too; seek emotional support when necessary and take breaks to manage your stress. With the right knowledge and support, you can help keep your loved one safe and secure at home.