Education
IAS and IES: The Most Highlighted Exams in India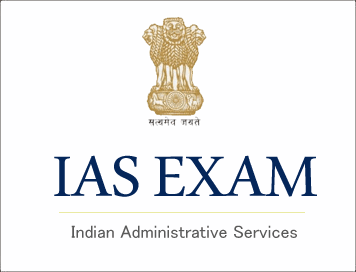 Most of us know about these two terms as popular exams to get into the government of our country and serving our nation with pride. Many students are interested in doing so and they are confused about what both of them mean.
What are the differences between IES and IAS?
The main difference between the two is that IAS officers are employed in the administrative department of the government of India whereas the IES officers are appointed to tackle the more particular technical and executive works of the main government of our country. Let us look at both of these terms in detail.
What is IAS?
Many students ask IAS full form and what it is. The full form of IAS is Indian Administrative Service and it was formerly called ICS which stands for Imperial Civil Service and popularly known as Civil Services Examination. It is currently conducted by the Union Public Service Commission of India. This exam is considered as one of the toughest competitive exams in India.
Details of IAS Exam:
Annually, this particular exam is conducted by the UPSC as it conducts these types of exams to shortlist the candidates for more than 20 types of services, such as IAS, IPS, and IES. On average, there are easily more than eight lakh candidates that register for the IAS exam and around five lakh candidates that actually appear for the examination. The selection of the candidates is mainly made through a preliminary exam followed by the main examination, and lastly an interview or personality test. The selection process usually lasts a year as it will begin in the month of June and conclude in the month of April.
The roles you are expected to do as an IAS Officer
Handling all kinds of affairs of government that involve framing and implementation of policy in the concerning consultation with the concerned Minister
Implementation of policies through supervision and traveling to certain places where the approved policies will be present
Implementing various policies that comprise of disbursement of funds through personal supervision
Answerable to the Parliament and the State Legislatures for any kind of violation of rules while on duty
Functions and responsibilities differ at any of the levels so be ready with this career.
What is IES?
The full form of IES is Indian Engineering Services and it is also called ESE which stands for Engineering Services Examination and it mainly comprises of engineers who currently work under the government of India and they are usually designated as Class 1 type of officer. They administer a larger segment of the public sector economy of our country and this mainly constitutes of the following mentioned i.e. the Indian Railways, Power, Telecommunications, Central Water engineering, Defense service of Engineers, Central Engineering Service, and so on.
Details of IES Exam:
Exam level frequency for this at the national level is once in a year and the Educational qualifications you need is just a degree in Engineering. The age limit is set at 21 to 30 years and the number of vacancies for the applicants is 495 in total. The selection process is like that of IAS with Preliminary, Main Exam, and Interview, respectively. The preliminary exam is o objective-type. The Admit card availability will be 3 weeks before the exam and there can be a withdrawal of application if you change your mind. Lastly, there is an application fee of INR 200 that needs to be paid.
The roles you are expected to do as an IES Officer
In the starting of your career after selection, you are designated as an Assistant Executive Engineer or also called as Assistant Director
After the experience of either 3 to 4 years, you will move up and be promoted to executive engineer, director, or work manager.
After the completion of 8 years of services here, you could become deputy general manager or joint director
After over 13 years of experience gained, they can get promoted to the joint general manager or chief engineer of level 2 clearance
After gaining 20 years of experience, it is more than enough to become a chief engineer or additional general manager.