Business
Hunter.io vs. Grabaro: A Comparative Analysis of Email Checkers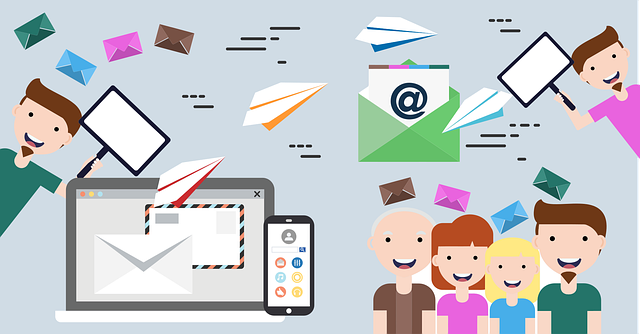 In the digital marketing realm, email plays an irreplaceable role, forming the foundation of outreach, lead generation, and customer relationship management. Among the myriad of tools available, Hunter.io and Grabaro have made a significant mark as email finder and verifier services. This article presents a comparative analysis of these two platforms in terms of features and pricing.
Features
Email Verification and Finder
Both Hunter and Grabaro offer two core services: email verification and email finder. These features form the heart of these platforms, allowing users to find email addresses associated with a domain and verify their validity. This reduces the risk of sending emails to non-existent addresses and enhances the deliverability rate of campaigns.
API
Both platforms offer API integration, enabling developers to incorporate these services into their own applications and systems, thereby expanding their email marketing capabilities.
Integrations
Hunter and Grabaro offer a host of integrations with popular platforms such as Zapier, CRM software, and marketing automation tools. This feature allows users to seamlessly sync data across different platforms, improving their workflow and operational efficiency.
Browser Extension
With the browser extensions offered by both platforms, users can easily search for and verify email addresses while browsing the internet, without having to navigate away from the page they are on.
Lead Management
Lead management is a crucial feature offered by both platforms. It helps users to manage and track leads, organize email lists, and streamline their email marketing efforts.
Outreach
Hunter.io edges out Grabaro in this aspect as it offers an outreach feature, which allows users to manage and automate their email campaigns directly from the platform. As of mid-2023, Grabaro is yet to launch this feature.
Pricing
Free Version
In terms of free offerings, Grabaro offers double the number of email verifications (100 vs 50) compared to Hunter.io. However, both platforms offer the same number of searches (25) in their free versions.
Minimum Paid Version (monthly)
When it comes to the minimum paid version, Grabaro appears to be a more cost-effective solution, with its pricing starting at $12.5 per month as opposed to Hunter's $49. The number of email verifications offered is the same (1000), but Hunter.io offers double the number of searches (500 vs 250).
Maximum Paid Version (monthly)
In the highest tier of paid plans, Grabaro still presents a more budget-friendly option at $299.0 per month, compared to Hunter's $499. However, Hunter.io provides a significantly larger volume of verifications (100,000 vs 50,000) and searches (50,000 vs 12,500) than Grabaro.
Pay-as-you-go Option
Both platforms provide a pay-as-you-go option, with Grabaro offering slightly cheaper rates ($0.7 per 100 credits) compared to Hunter.io ($0.75 per 100 credits).
Choosing between Hunter.io and Grabaro ultimately depends on your individual needs and budget constraints. While Hunter.io offers greater search volume and an outreach feature, Grabaro provides a more cost-effective solution, especially for those just starting out or on a tighter budget. It's crucial to assess your requirements carefully and choose the platform that best aligns with your email marketing objectives.
Also read: