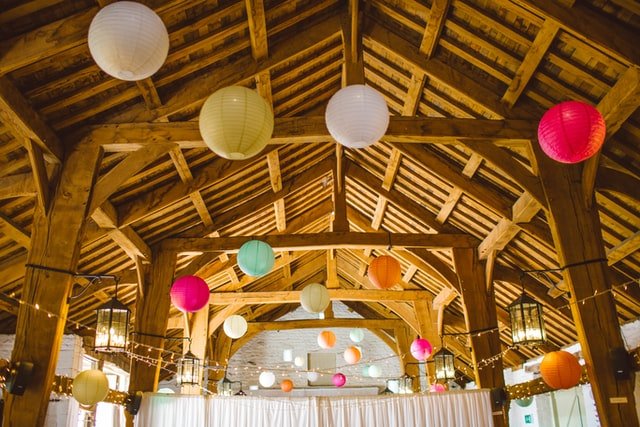 A banquet hall is the first thing that people finalize when planning an event. 
Banquet halls cater to all occasions, including weddings, anniversaries, birthdays, corporate meetings, Kitty parties, and more.
Event planners make reservations to book a banquet hall and plan their event according to the banquet facilities and space.
Running a banquet facility can be challenging as it requires a lot of organization and maintenance.
You have to manage different functions, staff, and most importantly, manage the guests and their never-ending demands. 
However, running a banquet is a profitable business if you can make yourself a recognized name.
There are successful event planners and banquet business owners like Lynzie Kent and Carlo Parentela who have taken their event business to great heights, and have been published internationally in many online publications.
How do you do that?
Here are tips that will help you in successfully running a banquet business
Research 
Visit established and successfully running banquet halls in your location to understand the facilities that they provide. Check their pricing and deliverables. How do they advertise and book reservations? Learn everything about their administration and management. It will give you a fair idea of the banquet hall business.
Find your target customers.
Decide if you want to organize only weddings or corporate events or everything. For example, if you decide to host only weddings, you will need to build relationships with wedding planners, bridal shops and everything related to weddings, and advertise accordingly.
Prepare a business plan.
Work out your cost. Calculate the initial investment required, monthly operation costs and other variables. Identify the number of staff that will be required. Decide your advertising budget, insurance etc. to manage your finances.
Acquire a business license
Every state has different legal and licensing guidelines for food and liquor business. Find out the requirements for obtaining a license for a banquet hall business in your region. Consult a local attorney and comply with the local regulatory requirements.
Hire staffs
Hire managers and staff for your banquet hall. Bring in an experienced supervisor to manage and organize the kitchen and services. Train your staff to attend to guests and manage large events. Also, train them on handling emergencies like fire and physical injury on the premises.
Hire event planners
Collaborate with the best event planners and decorators to help coordinate events. Keep a backup for these professionals to manage end moment cancellations. Check out on Carlo Parentela who owns Le Jardin de Toronto Banquet Hall.
Maintain records
Keep an inventory of dishes, linens, chairs, tables and other decorative items. Find vendors to rent these items as it saves you from the hassles of placing a chair, tables and other utilities and saves your cost on stocking and maintaining these items. 
Decide your menu and tariff.
Check what food items are most in-demand in your locality. Prepare your menu according to the food preferences of your clients. Mention if you would allow the clients to arrange their catering or not. Work on the tariff to remain competitive in the market.