Moving
How to Estimate Moving Costs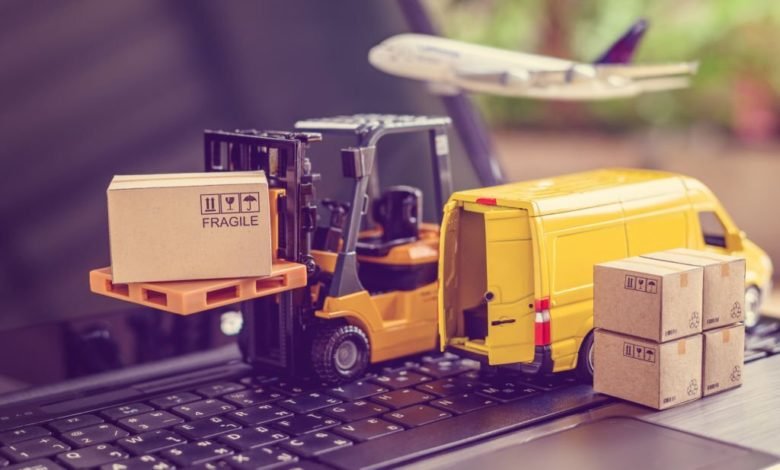 Moving can be an expensive endeavor. The cost of moving varies depending on the distance you are traveling and the weight of your items to relocate. You will also need to consider any fees associated with hiring a moving company, packing materials, storage, or other services that may be necessary during your move. To help make this process easier for you, we have created a table that lists some helpful tips and guidelines when estimating how much it will cost to move.
Moving Company Fees
The estimated cost of your moving company will likely make up the majority of your budget. The cost may seem daunting at first, but considering the labor and time you'll save by hiring movers as well as avoiding the trouble of transporting all your belongings will make it worth it. Hiring professional movers is one way to avoid loading your vehicle with heavy furniture and big boxes.
Several different factors play into your moving costs. One company may charge more for packing materials, while another might charge by distance. Hence, call several companies in your area and get quotes on their services to figure out what is best for you before deciding on any option. If you are looking for an affordable moving company, be wary of unrealistically low offers or companies that require only a call to get a quote, as these may indicate scams or hidden charges. Keep in mind you will be responsible for all costs incurred while your items are being relocated. These include fuel charges and labor. You should also read reviews before booking to make sure the company is reputable and trustworthy.
Transportation Cost
The cost of transportation is based on the distance being moved and can be calculated by multiplying the number of miles you are moving with the weight in pounds. According to the moving company, movers who charge by weight will charge different rates for a change in distance. Most short-distance movers charge hourly rates, so even if you only need 3/4 of an hour for the service, they will still charge you for the whole hour. The cost to move can be determined by obtaining quotes from moving services.
When hiring a moving company to help with your relocation, there are many variables that they will consider when calculating the total cost. Some moving companies don't share their pricing formulas, but that's not a problem. You can calculate your moving cost accurately with a calculator. All you need to do is enter the number of rooms in your home and the zip code of your old and new addresses. It would let you know the cost of the move without any hidden fees.
Moving Dates
In addition, you need to consider when the move will take place. A lot of people don't realize that the date of their move can dramatically impact the price.
The following information should be included in this section:
The season plays a large role, with fall and winter being more expensive than spring and summer
Moving during or around holidays may lead to higher costs because employers often charge. The cost of a move depends on the weight, distance, and duration, among other factors. Moving rates also differ depending on the time of year. The best time to book a move is during the off-season, typically in the fall and winter.
Moving Supplies
Packing supplies like boxes, packing tape, labels, and markers can significantly impact the estimated cost of a move. Even if you get many of the supplies for free, like boxes and wrapping paper, they can still add to your moving cost because it increases weight and volume. If you want a good estimate of what your moving services will cost, here are the basics to consider. Create a list of all the things you will need and their tentative costs and attach a final price to each one.
Distance
What is the distance between your current and new address? The distance of the move is crucial for determining estimated costs with local movers because they typically charge by the hour. The amount of time it takes and the cost to move a long distance are greater than moving closer. You can easily find the distance by doing a Google map search. Using Google Maps will provide you the distance between destinations and the driving time.
Moving Heavy Items
When planning your move, use a professional moving company to transport your piano and other heavy items from one residence or business location to another. The cost of your move will typically vary depending on the size and weight of heavy items like this or the pool table.
Weigh of the Items
Your moving company will provide an estimate after considering the weight of all items that need to be moved. This includes items such as your furniture, TVs, and other electronics. It is difficult to estimate the cost of moving as different households will have different requirements.
Conclusion
If you are planning to move, it is important that you estimate the cost of your move before committing. This can be done by considering how much weight and distance will need to be moved during a given window. If any heavy items need to be moved (furniture etc.), they may require special consideration on top of all else, so weigh those considerations carefully! By estimating these two factors, we can make an informed decision about what type of moving company or other resources might best suit our needs. Once this estimation has been made, it's time to get down into the nitty-gritty details like transportation fees and dates – which should also factor in when your lease ends, for example, if applicable.