Business
How to Dress for Work: Quick Tips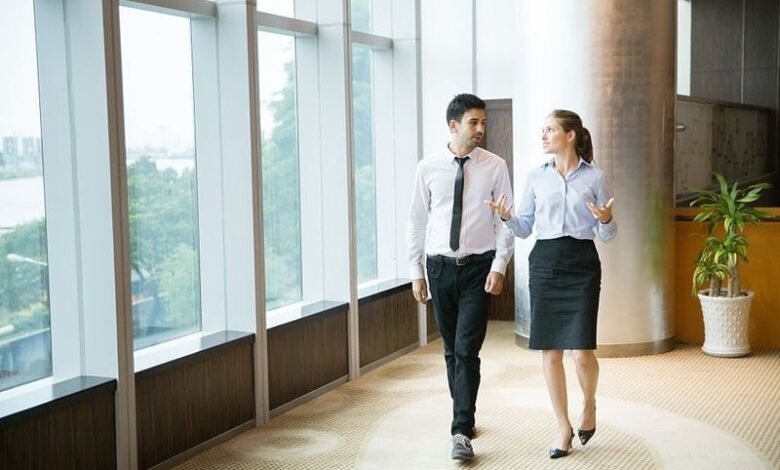 Did you know that 50 percent of US offices now allow a casual dress code?
While we still have to maintain certain standards, we've never had so much freedom when it comes to our work wardrobes. But how do you dress comfortably while still maintaining a professional look?
If you want to make a great impression at work, your attire can help. This will explain a few work wardrobe essentials for everyday use.
Read on and learn more about how to dress for work.
What is Business Casual Attire?
Casual dress codes can often confuse employees because there isn't a single, standardized definition for business casual. The standards vary between different organizations, localities, and sectors. This can make it difficult to tell "business" and "business casual" apart.
But where exactly is the line?
Overall, business casual attire is a dress code that combines conventional business clothes with a more relaxed style for a professional and comfortable look. When in doubt, opt for smarter workwear. You can learn about a company's business casual standards during your interview.
Work Wardrobe For Women
A skirt or dress trousers, blouse, pullover, twinset, coat, and stockings with closed-toe shoes are all examples of appropriate business casual clothes for women. Some businesses may allow sandals or peep-toe shoes, but save the flip-flops for Sunday.
You should avoid wearing overly bright colors. Choose pastel or neutral hues – these colors are easier to match and will make choosing great clothing combinations easier.
If you want to style your outfit, you can wear accessories as long as they're not too flashy. Jewelry stores have a wide range of pieces that will work perfectly with a professional look.
Work Wardrobe For Men
Dress trousers, a button-down shirt, black socks, and a pair of dress shoes are the ideal business casual wear for men. Even if polo shirts are appropriate for the job, don't wear them to an interview, and avoid athletic socks and shorts.
While wearing jeans is allowed at many workplaces, you should wear your nicest pair, not ones with stains or frayed cuffs. A smart pair of jeans can be a great addition to your casual Friday wardrobe.
For a professional look, men should maintain a clean shave, always wear a belt, and match their outfits with a quality fragrance. Jewelry should be kept to a minimum, but a tasteful ring or watch can help bring your outfit together.
How to Dress For Work Made Simple
Nailing your look at work can help you gain new confidence and excel.
When it comes to workplace attire, consistency is key. If you dress smartly and conservatively Monday through Thursday, don't turn up totally unrecognizable on casual Fridays.
What you wear at work defines you – we hope this guide has shown you how to dress for work and make a great impression every day.
Did you find this article informative? If so, check out the rest of our blog for more killer content.