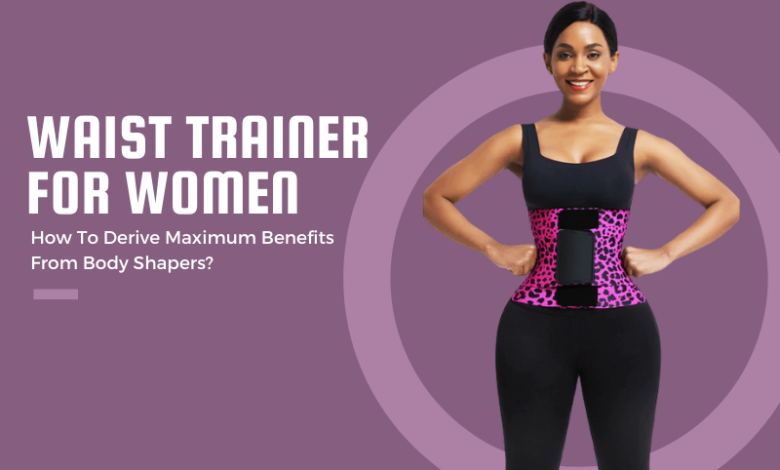 When you think of body shapers, there is no one-size-fits-all offer. What may work for your friend may not render similar results to you. So, how do you select the best body shaper or waist trainer for you and make the most out of it?
You can pick the best option every time you dress after you have gained the skills to use the right piece for every occasion. Here are some tips to help you derive maximum benefits from body shapers:
Pick the right style
When selecting a shaper, there are a few considerations. The primary one is your target area. Do you wish to look slim or need smoothing benefits? Do you want volume in your bust or rear, or need to hide your muffin top? You can get the best results with an appropriate selection of garment that does wonders for your body type.
Waist slimming results: If you are a plus size, looking for a flattened tummy and a smoother midsection, you should rely on a plus size waist trainer. They help you get fantastic waist slimming results. You can also go for high-waist panties for daily use.
Thigh shaping: Thigh shapers help you make your upper thigh look slim, depending on your goals. They compress your thighs to create slim and smooth legs, making pants and skirts fit better and reducing cellulite appearance.
Butt enhancers: Shapewear also enhances your rear part, giving you the lift, volume, and shape you need. While some use padding, others offer open-bottom design, depending on your requirement. They help you create a fuller, rounder, and perkier butt.
All-over shaping: Sometimes, you may need shapewear solutions for areas all over your body. The all-over shapers enhance all parts of your body and yield comprehensive results. They lift your bust, cinch your midsection, smooth the body, slim down the belly, and keep your thighs and hips in check, creating the perfect hourglass figure.
Rotate shapewear through your closet
It is impossible to have a fully functional wardrobe with just one shapewear. You may need at least three to four shapewear to wear a fresh piece every day.
Not only do different shapewear target different body parts, but they also offer different compression. More compression offers more slimming benefits. While some people prefer high compression, others want lower compression.
For instance:
When you want to be comfortable during your weekends, you can just put on a shaping cami or panty for a smoother look.
While working out, you can wear a waist trainer for women and follow a waist training routine.
If you are looking for dramatic results for special events, you can go for a full bodysuit.
Getting the perfect fit
You cannot emphasize the significance of well-fitting shapewear. It will be more comfortable and also give stunning results. The fit is important, or you will never get desired results.
While wearing small shapewear can be tempting, it certainly backfires. The compression can lead to spillover impact, which doesn't appear good.
So, look for the best plus size waist trainer or shapewear to complete your wardrobe for all days, events, and dresses, and contact professionals to get help.