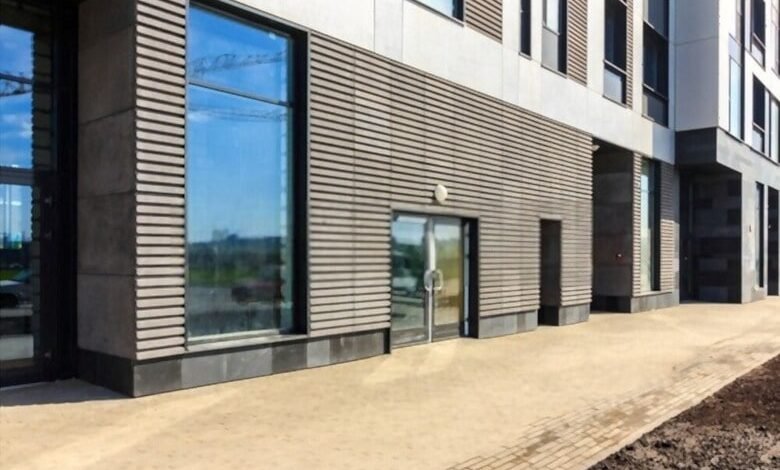 There are many different siding materials available for commercial buildings. Each has unique qualities and requirements, so choosing the one that best meets your building's needs is important.
Choosing the right siding material is vital to protecting your commercial property and maximizing its curb appeal. It also helps maintain energy savings and extend the life of your investment.
Brick Veneer
Choosing the right roofing and siding for your commercial building can make all the difference in its energy efficiency and appearance. The siding you choose depends on the look you want, the type of weather your commercial building is exposed to, and your budget.
The most popular choice is vinyl. It comes in various styles and colors that match the aesthetics of wood and brick siding.
Fiber cement is also an excellent option for commercial buildings. It can replicate the look of stucco or stone, is fire-resistant, and requires minimal maintenance.
Aluminum siding is another great option for commercial properties. It is cheaper than vinyl and can help a building stand out.
Aluminum Siding
Aluminum siding has long been popular for covering up unsightly wood and stucco exterior finishes. But aluminum is less durable than other options and can be susceptible to damage from dents and scratches.
It's also prone to rust, especially in areas where rainwater can run down one panel and onto the next. If you choose aluminum, install water-resistant stripping underneath each panel.
Lastly, aluminum can be easily damaged by tree branches that fly around the yard. It's best to get a heavier-duty version, like.53-gauge, which is stronger and can last up to 35 years.
While aluminum used to be the dominant material for exterior finishes, it has fallen out of favor due to several problems. But depending on the situation, it can still be a great option for your commercial building. Here are some tips to help you choose the right siding for your business.
Stone Veneer
Stone veneer is an excellent option for various commercial building projects, delivering a timeless, upscale appearance. This durable cladding is available in multiple sizes and colors and can be used over brick, concrete, block, wood or sheet metal.
If you're considering stone veneer, your first step should be determining the type of material and style that best fits your property. Many homeowners choose natural stones from the earth, but manufactured stones can also be viable for your project.
Typically, manufactured stone is less expensive and easier to install than raw stone. It's lighter and doesn't require concrete footings or wall ties, and it comes in an extensive color and design choice that can complement almost any design aesthetic.
Installing the veneer is a simple task, but you should plan the layout of your siding carefully. Generally, vertical and horizontal joints should be staggered to avoid long lines that draw the eye.
Stucco
Regarding siding, your type will depend on your budget, the look you want for your commercial building, and how much protection your building needs. For example, consider using durable and rot-resistant wood, such as hemlock.
Alternatively, you can opt for EIFS (insulated exterior foam-cement) or traditional stucco. These exterior cladding materials can be versatile and come in various colors and finishes.
Both are insulated, reduce noise, and have good sound absorption capabilities. They can also be forged into different shapes and styles to meet a specific aesthetic.