Business
What is the Future Leaders Development Program?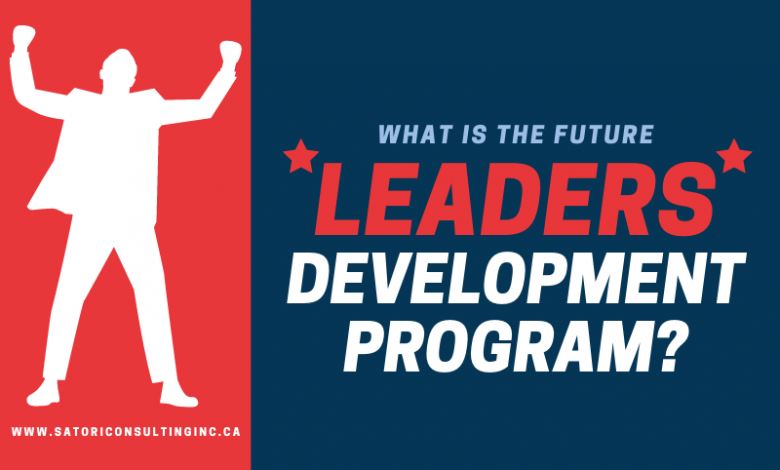 A true leader knows the way, goes the way, and shows the ways. A true leader must transform oneself continuously to adapt to changes, bring out the best in everyone, be the changemaker and make his/her empire. At Satori Consulting Inc. we facilitate leadership development through future leadership programs to make leaders resilient, conquer adversities to become successful.
What is the future leaders program 2022?
Future leaders program 2022 is a 12-month long course for young aspirants who have visions they want to achieve. We help them achieve those visions through our curriculum with the help of expert coaches who have management backgrounds and have backed multiple businesses with executive coaching, leadership coaching, team coaching. Our training is replete with pre-work, homework, one-to-one executive coaching, as well as Everything DiSC® Agile EQ Assessment.
Why you should embrace leadership training and development
Many learners today opt for executive coaching, future leaders program. Here's why:
Assessing and learning relevant qualities: Leaders first need to understand their emotional intelligence, recognize bias, foresee conflicts and offer fast solutions to problems to become well-rounded leaders. They also need to learn to explore the potentiality of employees, push innovations, influence external stakeholders, and avert problems.
Opportunity to learn from the best: At Satori Consulting Inc. we have industry rulers as teachers who have changed the faces of businesses with expert coaching techniques.
Networking: Through this online future leaders program, co-learners can make connections with experts and leaders who can shape their goals or career. Networking is indispensable when it comes to working up the ladder to the highest position.
Flexibility: The curriculum of future learners program 2022 is flexible and entrepreneurs can manage to learn via videos, assignments, and projects while maintaining their working hours.
Skills that sets apart true leaders of future
Skills help leaders to develop themselves and keep up with the ever-changing world. They are:
Foresee the bigger picture: Leaders can foresee the ripple effects of any actions of stakeholders and visualize a roadmap to success with innovation. They need to incorporate stakeholders as partners in business.
Listen to various perspectives: While investing in a people-first perspective, leaders should be able to understand the psyche of stakeholders, listen to their perspective, and create a healthy space to communicate ideas on a deep level.
Authenticity: By the following intuition with clarity and confidence, leaders should blend authenticity with intuition rejecting their own prejudices.
Humility: Leaders must accept that everyone has an opinion, they need to be aware of their emotional range, control, choose and respond with emotional appropriateness.
Courage and empowering teams: leaders should have the courage to take decisions in times of crisis, and empower their teams to perform their best to overcome obstacles.
YOU MIGHT ALSO LIKE: How to Successfully Lead A Team of People
Tips on developing future leaders
Ensure that leaders have extensive knowledge of the current industry and appreciate all aspects of the business so that they can foresee the future of the organization.
Always let the leaders know of how they are performing whether good or bad; or is there any room for improvement.
Aspiring leaders should always have someone they can look up to for support, guidance. That mentor can be a retired executive, senior board member, or an expert from other companies.
Make them face challenging projects so that they can become creative and analytical in their thinking to gain confidence.
Leadership development only works if leaders have a deep understanding of various roles of employees in the organization and they remain unaffected by them too.
Elements to include in developing future leaders program 2022
Development of emerging leaders: This program includes:
Self-assessment to improve oneself.
Heading projects to learn accountability and responsibility faster.
Team coaching to learn the importance of team members, diverse perspectives, and respecting those perspectives to achieve goals together.
Mentoring and coaching leaders to network with the highest officials of the industry.
Development of middle management: This program includes nine steps:
Exposure of the highest officials or leader to the outside scenario for outsight.
Gaining industry connection to develop knowledge and professionalism.
Action learning is to learn to solve business problems with innovation, fast-tracking solutions with cross-functional groups.
Individual coaching to learn the relationships and tactics of the business as a whole.
Cross-functional, international business assignments to enrich their potentiality to handle diverse projects with ease.
Volunteering leadership or board member role in a professional environment or organization to learn to influence others.
360-degree assessment to identify what areas are they good at and the areas they need improvement in; and how all of these culminate together.
Development of senior leaders: This program teaches leaders to be fast-forward than others and motivates others to perform better.
Individual coaching to share business goals and underlying business issues.
Executive team coaching finds similitude between team members and the ability to find a shared vision.
Executive business program to increase business acumen and vast knowledge of industry-specific skills.
Everything DiSC® Agile EQ Assessment to learn emotional and intra-personals needs of a situation and respond correctly.
Conclusion
In the present business arena, entrepreneurs and leaders must have the emotional range, expertise, and intelligence to take charge, make decisions and motivate others to a shared vision to succeed. Future leaders program 2022 plays a huge part in making every leader a success story. For registration with the future leaders program at Satori Consulting Inc. join our website today.