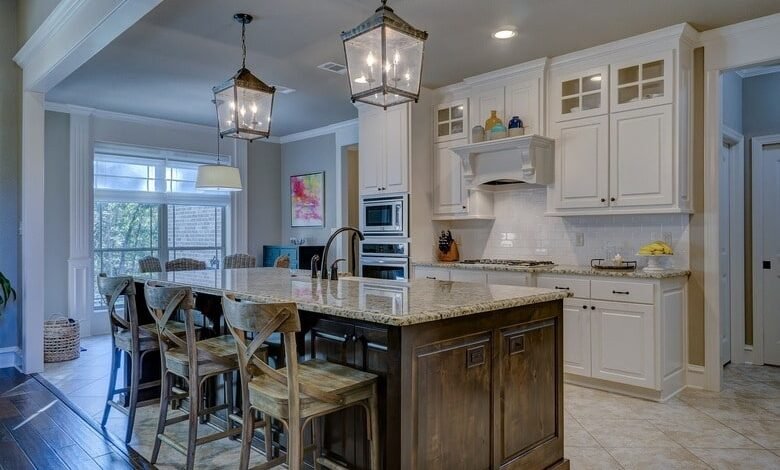 Furniture shopping can be a real bummer when your dream pieces seem way out of your budget. But don't despair! There are some amazing affordable furniture brands out there that offer high-quality, stylish pieces that won't drain your bank account. Say goodbye to sticker shock and hello to a chic, budget-friendly home.
So let's dive into some money-saving tricks that will make your home look stunning!
Also, don't forget to check out the furniture store in your locality for some great options! You may be surprised at the fantastic deals you can find on quality pieces.
Living Room
Finding Affordable Sofas and Couches
If you're looking to spruce up your living room, you don't have to make your wallet cry for  a fancy centerpiece. Instead, check out some thrift stores, online marketplaces, or furniture outlets for gently used or discounted sofas and couches. You can also keep an eye out for sales and promotions at local furniture stores, or browse budget-friendly furniture options online.
Stylish and Budget-Friendly Coffee Tables
Coffee tables can add both functionality and style to your living room. Look for affordable coffee tables made from materials such as wood, metal, or glass. Consider secondhand options or explore DIY projects where you can repurpose existing furniture to create a unique and budget-friendly coffee table.
Affordable TV Stands and Entertainment Centers
Get your hands on stylish yet affordable TV stands and entertainment centers in various styles and sizes! Keep an eye out for options that offer a lot of storage space for your gadgets and accessories so you stay organized and within budget.
Bedroom
Sleep Soundly on a Budget with Affordable Bed Frames and Mattresses
A good night's sleep doesn't have to come at a high cost. Get comfortable and sleep soundly with budget-friendly bed frames made from materials like metal or engineered wood. You can also buy mattresses from sales, promotions, or quality options from online mattress companies.
Budget Friendly Dressers and Nightstands for a Stylish Bedroom
Keep your bedroom organized and stylish without breaking your budget. Look for durable dressers and nightstands made from materials like particle board or laminate. And if you're feeling creative, consider upcycling secondhand furniture with a fresh coat of paint or refinishing for a unique look.
Maximizing Storage Space in Your Bedroom on a Budget
Running out of storage space in your bedroom can be frustrating, but it doesn't have to be expensive to fix. Try budget-friendly solutions like under-bed storage containers, modular shelving units, or hanging organizers to keep your belongings organized and your bedroom clutter-free.
Dining Room
Budget-Friendly Dining Tables and Chairs
Let's talk about tables and chairs. You don't have to sacrifice style for affordability – opt for sets made with materials like wood, metal, or acrylic. For even more savings, consider checking out secondhand options at thrift stores or online marketplaces.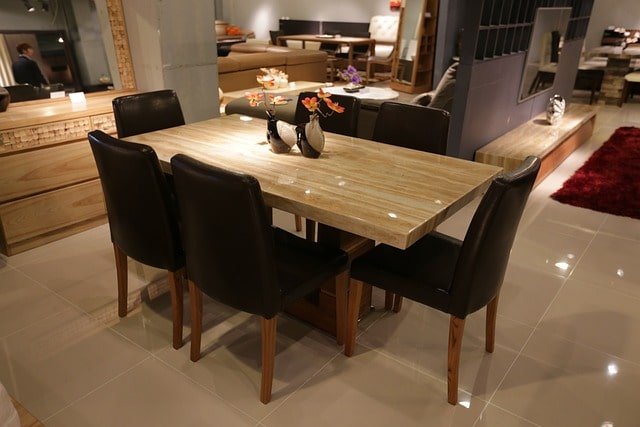 Affordable Buffets and Sideboards
Buffets and sideboards are the perfect addition to any dining room. Look for affordable options made from engineered wood and give them a personalized touch with a fresh coat of paint or new hardware.
Stylish and Affordable Lighting Options
Lighting sets the mood for any meal. Luckily, you don't have to spend a fortune to find stylish options. Pendant lights, chandeliers, and wall sconces will make your dining room shine . And don't forget to opt for energy-efficient LED bulbs to save on electricity costs!
Creating a Home Office on a Budget
Cost-Effective Solutions
Discover cost-effective solutions that balance comfort and functionality by shopping for affordable desks and chairs. Consider space-saving options to set-up a productive and organized workspace – think wall-mounted or corner desks. And don't forget about seating options that are both comfortable and affordable
Organization Is Key
To keep your home office organized, invest in affordable shelving units and storage solutions. Explore different materials like metal or plastic that offer versatility and durability. Storage baskets or bins are also an excellent option to keep your supplies accessible and tidy.
Let There Be Light
Proper lighting is a must-have for a productive workspace. Look for stylish yet affordable desk lamps that provide adequate illumination. Adjustable options with LED bulbs are both energy-efficient and long-lasting, making them an economical choice for any home office.
Outdoor Spaces
Affordable Patio Furniture Sets
To transform your outdoor space on a budget, look for affordable patio furniture sets. Opt for materials like resin wicker or aluminum that offer durability and weather resistance. Consider purchasing at the end of the season or during clearance sales for significant savings.
Budget-Friendly Outdoor Dining Options
If you enjoy dining al fresco, there are budget-friendly outdoor dining options available. Look for affordable dining sets or consider mix-and-match options with individual chairs and tables.
Click here to Explore DIY projects where you can repurpose materials to create unique outdoor furniture pieces.
Stylish and Affordable Outdoor Lighting
Outdoor lighting can enhance the ambiance of your outdoor spaces. Look for affordable options like solar-powered lights or string lights that add a warm and inviting glow. Consider placing lights strategically to highlight features and create a cozy atmosphere.
The Bottom Line
Decorating on a budget doesn't mean compromising on style or quality. By following these tips and exploring various sources, you can find affordable furniture options for every room in your home. Remember to be creative, consider secondhand or discounted furniture, and prioritize functionality and durability. With careful planning and smart shopping, you can create a beautifully decorated home without exceeding your budget.