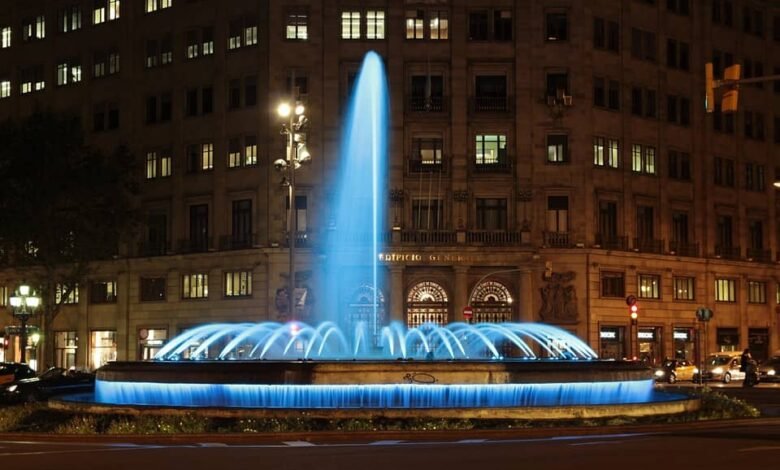 Cannabis is a psychoactive drug that is a combination of three plants. It is more famously known as Marijuana or Weed. People smoke cannabis to get high and experience an elevated sense of mind. It is a lesser-known fact that Marijuana or Cannabis also has medicinal benefits.
The use of cannabis has become popular only in recent times. Decades ago, it was looked down upon. Now, it has become a status symbol too. However, many countries in the world today have still not legalized the use of Cannabis.
However, there are a few countries in the world that not only legalized the use of Cannabis but also let tourists buy Marijuana. This is called Cannabis Tourism. Among the many countries, one of the countries that have been increasingly supporting cannabis tourism is Spain. The cannabis culture is especially rising in Barcelona.
How Has Cannabis Tourism Been Rising In Barcelona?
The primary reason why Barcelona is the most well-known and most visited country for cannabis is the availability of cannabis legally. It means you will not have to fear being legally charged if you are visiting Barcelona, even for smoking weed.
Plus, the cannabis culture in Barcelona is particularly famous for being edgy and giving the feeling of belonging to a famous club. Although Amsterdam is the first choice for getting cannabis legally, the way you can acquire cannabis from different weed coffee shop in Barcelona gives you a high on its own.
Can You Get Cannabis Freely In Barcelona?
Barcelona provides an altogether different experience for people who visit it to get Cannabis. You cannot just visit Barcelona and purchase Cannabis. There is a complete procedure for you to follow, which means you will not get Cannabis in Barcelona freely.
There is a club system in Barcelona. You will have to become a member of a weed coffee shop in Barcelona, also known as a Coffee shop. These coffee shops don't just admit anyone into their club. You will have to be introduced to the club by an existing member.
Only then can you get the chance to smoke cannabis in a coffee shop.
Top 5 Clubs That Have Helped The Cannabis Tourism Grow In Barcelona
The Cannabis Clubs are extremely famous among cannabis lovers. Below are the top five clubs that have been trending:
Dragon Cannabis Club
Located at Carrer del Bruc, 58, this club is known for its minimalistic yet comfy vibe. You can get diverse products from flower to hash products. Also, the rolling paper is free.
G13 Barcelona
One of the most ambient cannabis clubs in Barcelona is located in Carrer de Napols, 187. The decor is great, and so are the products. The weed here is of top quality, and so is their service.
Barcelona Coffeeshop
Another great cannabis club is Barcelona Coffeeshop which is located at Arago, 60. It is very much like its counterpart in Amsterdam. Great products and great prices.
Choko Barcelona
Choko is the perfect club for people who are both cannabis and art enthusiasts. The music here is also great and adds to the luxurious feel of being in an exclusive weed club.
Barcelona Weed Club
If you like extra entertainment apart from cannabis, then visit Barcelona Weed Club; they have arcade games too. The staff and the service are remarkable too.
Barcelona vs Amsterdam for Cannabis Tourism
Earlier, Amsterdam used to be the ultimate choice of destination for tourists to smoke weed. However, Barcelona is catching on fast. Barcelona is now becoming immensely famous due to the club factor.
Plus, since it is not freely available in Barcelona, the quality of the cannabis that a tourist gets in clubs is a class apart.
Public Health Implications of Cannabis Legalization in Europe
Cannabis has been made legal in Europe, which is a good thing for the public as distributors will no longer resort to illegal ways of acquiring, using, and distributing cannabis. Hence, the legalization, in a way, has averted much dangerous crime that happens to cannabis.
The Future of Cannabis in Spain
Since the government of Spain legalized the use and distribution of cannabis in the country, there has been tourism growth. People want to get their hands on cannabis, but there are not many countries that can provide it legally. So, Spain is now fulfilling a huge market demand.
Spain is experiencing an annual growth of about 13.1%. The cannabis market is estimated to cross $800 million revenue by the year end 2023.
Conclusion
People will continue to want to get high. They will ultimately find the resource legally or illegally. Since cannabis is the most popular form of drug, a lot of people want to try it out. Especially when it is available legally.
Given the fact that Barcelona has the "Club" thing, becoming a part of a cannabis club has now become the new cool, and everyone wants to get on it. It helps the economy in Barcelona and provides a lot of tourists there.
Related posts