Technology
THE BEST GUIDE TO CHOOSE A WEBSITE BUILDER
Designing a website is a complex job. Instead, you might find it simpler not the get started than to attempt to figure out all the details of building a new business website. Fortunately, you don't have to understand coding or principles of complex web design precisely. Instead, a website builder is an easy alternative.
SMART TIPS FOR CHOOSING A WEBSITE BUILDER
Finding out a good website builder can be easy even for the novices who need to figure out things before getting started. Website builders provide features and templates that reflect the best practice of web design. These templates and features help you create an effective website without spending too much time learning about website building procedures. A website builder sounds like a better option than hiring a designer for some businesses, whereas signing a pro website development company is more beneficial than having a website builder give some people ease of mind. It is particularly true for companies developing their website as they find it challenging to understand where they should start. Without having a website, your company is likely to lose sales day after day.
Doesn't matter how big or small a business you run; these seven tips of choosing a website builder can help you create an effective website. Now that you have decided that a website builder is the right option to consider, it's time to learn a few crucial things.
Related post:
Decide your budget
Figure out how much you can spend. At this initial stage, start by looking at the costs associated with creating a business website. Don't miss to include the two most essential components, i.e., domain registration and hosting. Additionally, you will also need to consider the cost of images, graphics, and copy for your site.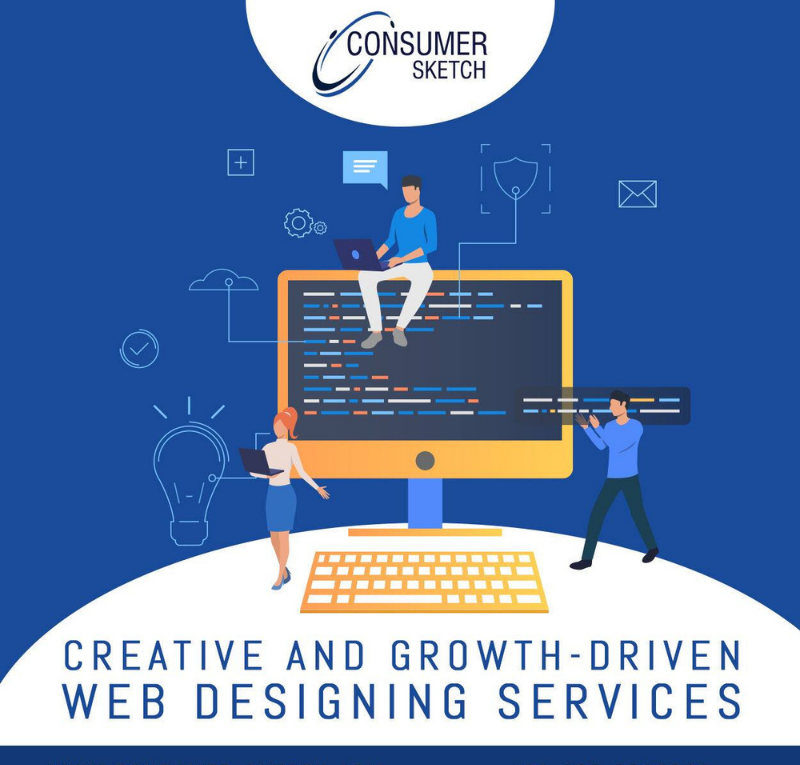 Besides, some website builders offer a free plan, whereas some have basic plans with probably monthly charts. If you are on a tight budget, you might save money by choosing programs that offer different website services. Hosting is an additional cost. However, having hosting included in a single plan will reduce your overall budget while providing everything you need.
Think out your needs and priorities
Before you choose the right website builder platform, it is crucial to learn the functionality and purpose of your website. Besides, figure out how your website should look and what it should do; this will help you prioritize your needs and learn what you should hunt in your search.
Here are a few great things to consider:
Your experience level in designing – Most website builders are precisely meant for people with little or no experience in web design. Moreover, some builders will be simpler to use than others. Look for a platform that provides theme templates and drag-and-drop design menus.
Your perfectionism to do things right – If you want to have heaps of alternatives and flexibility in your website design, then look for the best website builder that offers a wide range of templates to choose from and also more flexibility so you can make extensive changes.
To have an eCommerce website – If you are on the lookout to build an eCommerce website, it should have a shopping cart and checkout functionality. Besides, the design of your website should encourage more and more people to make purchases from your site. However, find out if your website builder offers the right website design templates and features that will help you create an online store.
The type of media your website should have – A photo gallery, a video gallery, a map to help visitors locate your store; what will your website include? The website builder you choose must support the formats of content you want to have on your website.
Whatever features and elements you choose, it doesn't matter. It is crucial to learn how you can make your website mobile-friendly. Make sure that the website builder you select offers responsive website theme templates.
Pay attention to the varieties of themes
The themes a website builder offers will help you get through the design process. You can select one of the themes available and customize it to create a website. It is worthless to spend money on a builder only to encounter limited customization options, or it doesn't have any innovative website theme you could like.
Pick a builder that offers a good amount of website themes where you can choose one that can work well for your website needs. Remember, if the theme you choose fits your goals, everything else will go smooth and easier.
Check how simple the platform is
Any website builder you choose to build your website; will be far easier than creating one using coding and programming. No! Using a builder or creating a site with programming and codes are not equally simple to figure out. A drag-and-drop functionality can make things much easier, as already mentioned. However, search for a website-building tool that offers an intuitive editor that can make every change prompt and easy.
Do good research on the ease-of-use reputation of the website builder you want to choose. Check out the reviews from other users before making your decision. Your best source for information on the problems and issues you might encounter is those with a similar level of knowledge as yours.
Implement SEO features
People must find your website once it is launched. Nevertheless, SEO best practices are essential. An ideal website builder will include SEO features that will make it easy to optimize your website.
You will need to figure out a simple way for each page to update its SEO meta elements and accord your sitemap to the search engines. While on-site optimization is just an aspect of SEO, it is a crucial part. A good website builder will get you the first crack in getting it done.
Watch the resources and support
A prudent website builder will also need considerable time to learn. However, the more traits it allows, the more you will need to learn. Therefore, before making a decision, make sure that you check the resources that will assist you in understanding the ins and outs of a website builder.
An ideal website builder will offer you tutorials and guidance on using the features and the crucial modifications you might need to make while creating a website. Of course, videos and texts are the most preferred methods of learning. However, check if the builder includes the resources in the precise format that is the best for your needs.
Study the company's customer service and reputation
A company with excellent customer service can make learning how a website builder works and make sure things work as expected. In case of any issue, you should quickly get in touch with support staff to get help.
Check out what other businessmen have to say about the website builder you want to choose. The ability to receive the assistance you require at the right time will make your experience with the site builder much more positive.
So, you have two options, hire a web designer or opt for a website builder. What should you choose?
Well, it depends on your specific situation. A web design company is the best option if you have a unique project and the financial resources to support it. The price of a customized website designed by an experienced professional can easily reach thousands. The cost may not be a budgetary issue for some business owners, but not for everyone.
The prime benefit of having a good website builder is that it can get you a professional-looking website for a fraction of the cost. Nevertheless, the downside is that you will need to compromise on customizations and handle many works yourself.