Home Improvement
Bathroom Design Tips for the Luxury Spa Getaway Right in the Home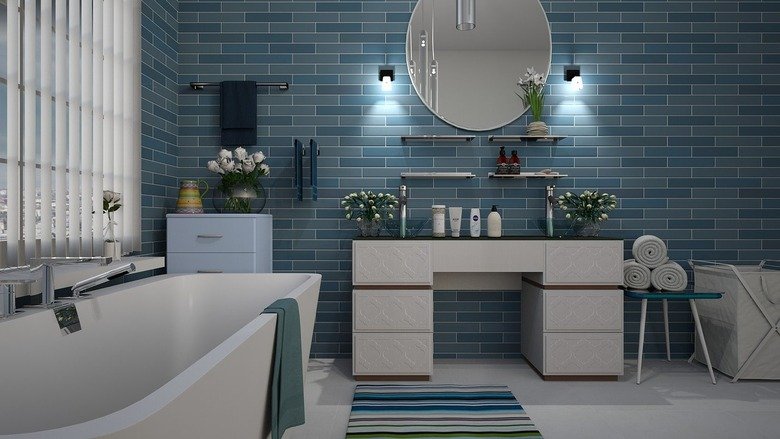 Cleanliness is next to godliness, and while that saying is usually reserved for keeping a tidy home, it can also apply to keeping yourself well-groomed. There's a reason why spas are considered a luxury and why a beautiful spa facility feels like a wonderful treat to a stressful day – it feels good and mentally puts people in a happy place. With a stunning bathroom design, you don't have to go to the spa to get that experience. Instead, you can bring the spa experience to your front door.
There are so many ways to transform your bathroom into a luxury, designer space. You can truly bring your favorite designs to life and relax whenever you need with a bubble bath or hot, soothing shower.
Understand What You Want Out of Your Space
It's important to have a list of priorities when it comes to your space. You may think it's as simple as having a toilet, sink, and shower unit with pretty décor, but your bathroom is so much more than that – or, at least, it could be.
When it comes to designing the space, first think about accessibility. If you have trouble getting into tubs or are already experiencing things like knee pain, then having a deep tub that's difficult to get into won't be a good fit. A walk-in shower, or a recessed tub that allows you to sit first and then slide in, are far better options.
Tips for Finding the Right Plumber
While hiring a contractor to fully handle designing and remodeling the space is recommended, you can do a lot on your own. What you should never DIY, however, is anything to do with electricity or plumbing. You can have a go at tiling, but leave the plumbing to the experts, like these plumbers in Watford, who can handle everything involved with domestic plumbing installation or refitting. The same applies if you intend to change out the electricals. If you want a luxury finish, of course, leaving all the hands-on work with the professionals is a must.
Put Together a Clear Visual Board
Go online and find designs you like. The more specific you can be, the better. Being able to not only show a contractor exactly what you want but also where to buy the materials will help you get the finish you want with less fuss. Don't railroad the conversation, however. Your dreams may not match up with your space or budget. Take on the recommendations of the professionals you've hired so that you get the best results for your space and budget.
A Few Luxury Features to Consider Adding
While the space should ultimately reflect you and how you want to relax, these top features are popular for a reason, so consider adding them if you can:
Underfloor heating
Walk-in shower
Rainfall shower head
Two sinks
Shower seat
Jacuzzi tub
Start with the essentials, and then based on how much is left from your budget, pick a luxury item or two that will elevate your bathroom.