Health
Important information about Arogya Sanjeevani Health Policy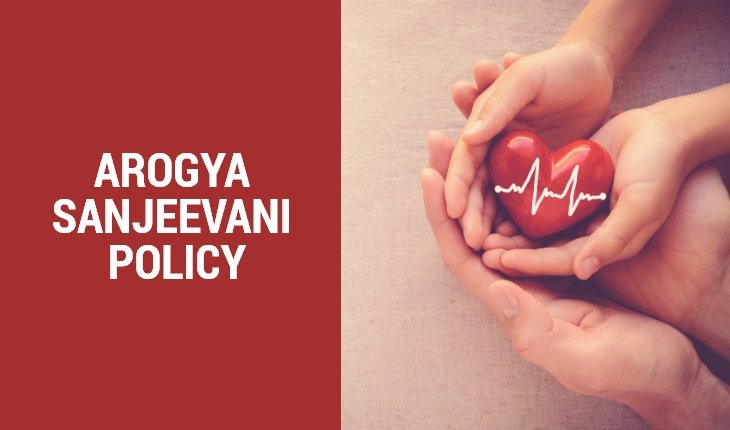 There are plenty of health insurance plans available today. While this widespread of choices is good, it can also lead to confusion amongst buyers. The different coverage levels, add-ons, and price-points can leave one puzzled. Keeping this in mind the IRDAI has mandated that all insurance companies offer a standardized insurance policy known as the Arogya Sanjeevani Health Policy from April 2020. Let's discuss how this is good news for anyone who can afford this insurance policy.
What is the Arogya Sanjeevani Health Policy?
This affordable policy covers treatment and medical expenses before, during, and after hospitalization of the policyholder with a sum insured of Rs 5 lakh. According to the recent press release by IRDAI, 29 insurance companies across the country have been asked to extend this health insurance. In response to the outbreak of COVID-19, the government has allowed the Arogya Sanjeevani Policy to apply for COVID-19 related medical expenses too.
Thanks to this recent development, a candidate can apply for a whole range of new health disorders with this policy. The plan provides cover for AYUSH treatments, balloon sinuplasty, uterine artery embolization, oral chemotherapy, immunotherapy, prostate vaporization, robotic surgeries, intravitreal injections, intra-operative neuromonitoring, stem cell therapy, stereotactic radio surgeries, bronchial thermoplasty, deep brain stimulation, and cataract treatment respectively.
One can avail this policy in two ways as under:
Individual coverage: One can apply for this policy to secure his/her own health through this package.
Family coverage: One can apply for this policy to secure the health of his/her entire family members through this policy
Features, benefits, and conditions of the policy
One can avail of this policy within 30 days before hospitalization as a preparatory procedure for hospital-based treatment. For every year you as an insurance applicant spend without using the health policy, you get 5% bonus added to your insured health insurance.
You can avail of this policy for cosmetic surgery if you have faced some sort of deformation because of an accident. You can avail ambulance charges for up to Rs2000 for hospitalization of the patient. Daily hospital room rent allowance of Rs2000 is applicable for the candidate.
A patient can apply for post-hospitalization expenses for 60 days after discharge. For admission and treatment in the intensive cardiac care unit and intensive care units, one can avail of this plan for Rs. 10,000 per day. One can use this policy for out-patient treatment expenses up to 50% of the plan.
Who can benefit the most from this policy?
The amount of Rs5 lakh is sufficient for youngsters who have recently stepped into their respective professions to earn an income. Those who have started to earn an income can't afford to buy more expensive health insurance. This policy also gives people irregular sources of income and a humble financial background as a means to protect their family members against sudden lump sum payments in case of a medical emergency.
All-in-all, the Arogya Sanjeevani health insurance policy will make medical insurance accessible to all and help ensure that India is better protected from rising healthcare costs!