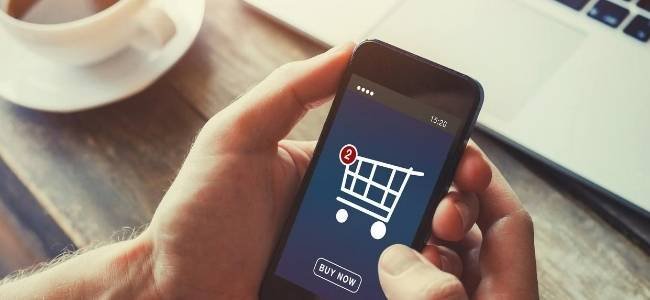 With more than 8 million apps and games available in app stores, it would be nearly impossible to succeed without App Store Optimisation.
ASO is the process of optimising a mobile app to maximise its visibility, boost traffic to lists, improve conversion rate to generate the maximum volume of downloads. ASO forms the base of every mobile growth strategy and enables you to reduce User Acquisition costs and get more organic traffic to your listing in both stores.
To put it simply, ASO can be summed up as:
ASO = traffic + conversion
In this post, you will learn all about app stores and how you can optimise your app to be successful. But always keep in mind that app store algorithms are constantly changing, and so is ASO.
Why Is ASO Important For Mobile App Marketing Strategy
According to the data published by Statistica, over 205 billion apps were downloaded in 2018. Experts in the field predict close of 260 billion downloads in 2022.
Similarly, a research report published by Radar suggested that around 70% of users prefer app store search to find new apps, and out of them, 65% of users tend to download the searched apps.
These significant numbers conclude that every brand whose revenue is dependent on an app-based business should focus on App Store Optimisation.
Components of ASO Strategy
A good ASO strategy can be divided into three parts:
Market and keyword research
The first step towards any kind of internet optimisation is forming the base for your product with market and keyword research.This research will tell you about your competitors, what your focus should be, what your audience is looking for, what words are being used to search for the app that you will be providing, etc.This research also helps you in deciding how to stand out from your competition. When such keywords are used correctly, your app starts becoming visible in search results.
There are two types of metadata optimisation:
On-metadata factors:
App name
Subtitle / Short description
Description
App icon
Screenshots
Videos
URL
Listing localisation
Off-metadata Optimisation Factors
Downloads
Ratings and reviews
Backlinks
User retention
A/B testing
With A/B testing, you can find out what works on your app and what doesn't. This testing enables you to compare two different versions of the listing to find out which of the two works the best. This provides your app with more visibility and a higher conversion rate.
Benefits Of App Store Optimisation
Improve Visibility and Stand Out On App Stores
Users can't download and use your app if they can't find it. No matter how great your app is, if it is not easily discoverable, you won't reach the success that you deserve.
ASO makes this happen by using keywords and relevant metadata that helps rank your app higher on search results.
This allows users to find your app easily, hence increasing download chances. Don't let all your hard work go to waste. Start optimising!
Get Discovered by High-Quality and Relevant Users
Being found is not enough, your app needs to be found by the right and relevant audience, users that are actually looking for an app like yours.
ASO helps you get your app to the right people by matching it with relevant keywords. These words are search terms people use to find your app.
Increase Organic and Sustainable App Downloads
A good ASO strategy works towards boosting organic installs for your app and ensuring long-term results.
This happens when people search using the keywords you have used to optimise your app, they find your app at the top of the results list. With regular monitoring and updating of your app, you can ensure your efforts are successful.
Cut User Acquisition Costs
Instead of spending large amounts of money on advertisements for your app, you can lower your user acquisition costs by focusing on organic growth with ASO. This not only saves your money but also ensures steady growth for your app.
Increase Revenue and Conversion Rates
There are various ways to monetise your app. These include in-app ads, in-app purchases and subscription models.
As a result, you may decide to run ads to bring in more users to increase revenue. But, if your app store listing page isn't convincing users to download and instal your app, all your investment in putting ads in your app has gone to waste.
ASO processes include Conversion Rate Optimisation, which gets people to click through and download your app.
Reach A Global Audience
By localising your app in other languages through ASO, you can get users from all around the world to discover your app.
This also helps you bring up your rankings as many users are likely to recommend/rate your app on the app stores. With ASO services, you can take your app global.
The world of apps is hyper-competitive, with about four million existing apps in both Android and Apple app markets and hundreds more developed every month.
Choosing an app store optimization agency or digital marketing agency will help you stand out in this cluttered and dynamic world.