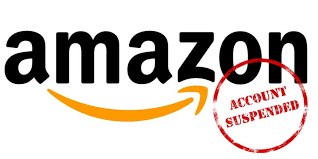 Well, you are running a successful business on Amazon, and suddenly out of the blue, you find your account suspended. You panic, and you don't know what to do. First of all, stop panicking and pull yourself together, since this process should not be rushed! All your steps have to be cleared in order to avoid more serious issues within your Amazon business.
If you are a beginner and do not have enough experience in appealing your suspension, we advise you to hire a professional team like Got Suspended Amazon appeal suspension service who will handle your suspension instead of you. However, if you are brave enough to pass through your suspension, then here are some tips that will help you along the way:
Where've You Slipped?
As a suspended seller, your main goal is to find out the main reason behind your suspension. And here you have to put all your efforts in order to find the root cause of your problem. It is considered to be an exceedingly difficult process, which requires having some skills in this field. There is a huge amount of actions which may lead to your suspension, and you have to give due time for the investigation of your business.
First of all, scrutinize all your account health sections, especially performance metrics. Also, try to ensure that you have not violated Amazon's policies. As a rule, the reason for suspension lies somewhere around there. If you feel uncomfortable in detecting the reason for your suspension, trust this process to our team instead. We will help you find not only the reason for your suspension but also provide you with a professional Plan of Action for your account's fast reinstatement.
The Uniqueness of Your POA
Well, now you know the exact reason for your suspension; what's next? You have to write a persuasive Plan of Action, which will show Amazon the whole idea of your issue. As a rule, Amazon appeal letter consists of 4 main sections:
Introduction
The root cause of your suspension
Immediate actions
Long-term changes
Sometimes most sellers fail in the first stages of their suspension since they do not have enough experience in appealing their suspension. If it is out of your hands to write a persuasive Plan of Action, Got Suspended? Appeal Reinstatement service is here to save the day. We successfully handle Amazon suspensions every day and perfectly know all the ins and outs of this process. Feel free to contact us, and we will help return your selling privileges on Amazon's platform!