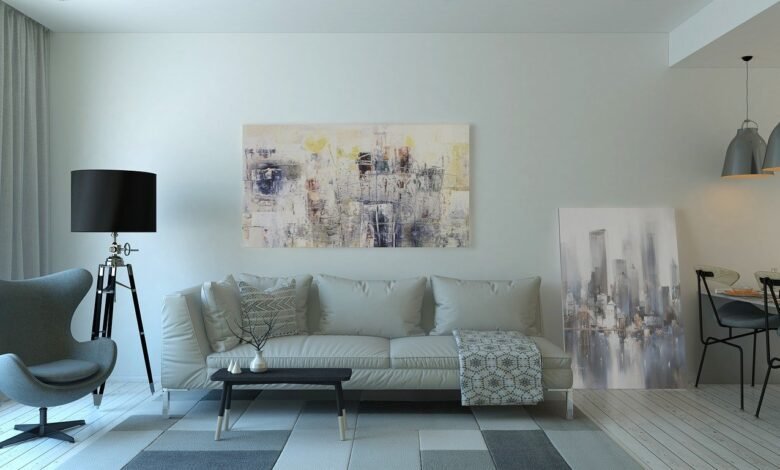 You spend a lot of time in your living room, and ultimately you want to make it feel as stylish as you possibly can. Having a stylish space to retreat to at the end of the working day will allow you to fully destress and unwind. Before you start ripping out old fixtures and tearing off the wallpaper, it is important to establish what style means to you and what you want your living room to look like. Style is personal, and if you create a stylish room, you can then enjoy it as much as possible.
Getting Your Ideas Together and Having a Budget
To start adding style, you need to think about what ideas you have and what ideas you want to use. Getting the most out of your living room is what you are aiming for. So, take some time to research new ideas, themes, and styles, because ultimately if you are not happy with how your living room looks and feels, you will not use it as much as you should. As well as thinking about ideas and getting them together, you also need to work out just how much you want to spend. A budget for any project or makeover is essential, so just how much do you want to spend on your design overhaul?
Thinking About How You Use Your Living Room
How often do you use your living room? Is it used for catching up with the family? Do the kids watch TV there? Or is it a place you go to unwind after a long and stressful day? When you have established just who uses your living room and how the space is used, you can then add style that suits everyone.
Create a Design Board
It can often help you to see all of your ideas and thoughts together in one place. Utilizing a design board or a mood board will ensure that everything that you want to do works well together and ultimately looks good. When you have a design board to work towards, you can then make sure that your living room looks and feels like you want it to. When you are putting together your design board, remember that it is flexible. If you don't like the look of something, then now is the time to make changes.
YOU MIGHT ALSO LIKE: How to Create a Cohesive Design in Your New Home
Using Versatile Pieces
Getting the most out of your living room is important, and to achieve this, you need to use versatile pieces. Furnishing your living room too formally will mean that it might not get used all year round (being reserved perhaps for special occasions such as thanksgiving). However, furnishing your living room with more versatile pieces, such as an oversized bean bag, will ensure that your living room gets used by everyone all of the time.
Not Over Cluttering a Space
When you are adding style to any space, it can be tempting to add too much. Going over the top with new pieces and accessories can make a space feel cluttered, which is not what you want to do. To ensure that you don't over clutter your living room, always think about what you add and why.