News
Everything About Covid Vaccine Registration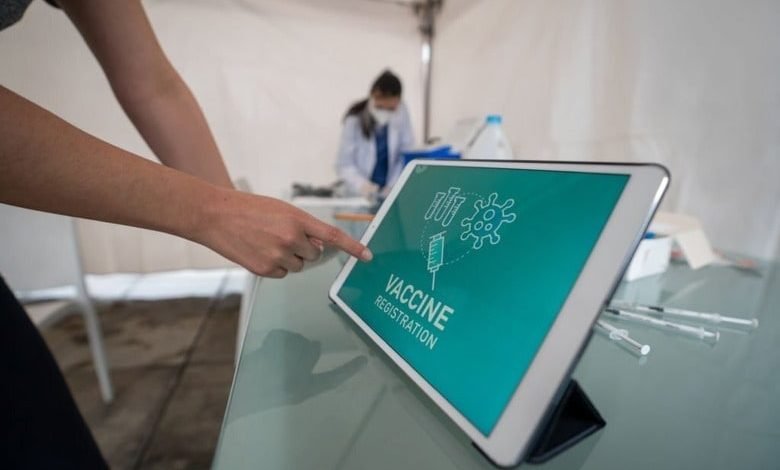 India has successfully administered over 35.1 million doses of the world's most extensive vaccination campaign, vaccinating 6.45 million Indians up until July 7. Millions of Indians are waiting in line at nearby vaccination centres as the Serum Institute and Bharat Biotech crank out vials at full capacity. The Indian government has launched the Cowin website and the registration apps such as Aarogya Setu and UMANG to streamline the vaccination program.
To receive the COVID-19 vaccine, Cowin registration is no longer required as of June 21. In addition, there will now be vaccination facilities at all government and private vaccination centres.
However, the Co-Win portal will record every vaccination. Consequently, beneficiaries must ensure site registration independently or through the centre before vaccination.
Who Can Register?
Any adult over the age of 18, regardless of whether they have any comorbidity, is eligible to register on the portals using his mobile number now that Phase 4 of the drive is underway.
Each Abha id portal user can register four beneficiaries. Simply put, a single mobile number can be used to book appointments for four individuals registered on the portal.
How Do I Register For The COVID-19 Vaccine Online?
One of the most devastating viral outbreaks of our time has been occurring since 2020. Nobody was prepared for anything like the pandemic, which happened out of the blue. The virus, which only affected the respiratory system, spread across national borders, claiming the lives of millions of people and affecting their livelihoods.
Multiple variants of the virus still cause people to experience fear, anxiety, and newer symptoms today. Fortunately, however, laboratories and researchers could produce and distribute an effective vaccine or antidote for the virus much more quickly than they had previously.
In January 2021, the first phase of the vaccination campaign began in India. At the end of the tunnel, our beloved frontline workers were the first to take the phase one drive's jabs, indicating relief.
Phases 2 and 3 eventually began to roll out as more vaccines were acquired and distributed, ensuring that those between the ages of 45 years and 60 years who were most susceptible to the disease were vaccinated.
On May 1st 2021, the Indian government announced that vaccines would be available to anyone over the age of 18. Nearly 484,526,045 Indian citizens had been given vaccines as of this writing. Despite the possibility of a third wave, the fact that Bhubaneswar became one of the first Indian cities to vaccinate its residents entirely sparked optimism.
This post is just for you if you still need to be vaccinated and need to learn how to. This exclusive post will tell you everything you need to know about covid vaccine registration and how to get your dose.
Steps for Registration:
You can register for your first vaccination through the Cowin app or website or the Arogya Setu app. After that, you can select a vaccination slot at a nearby centre or hospital.
Steps to register yourself on the Cowin app or website:
Step 1: Install the Cowin app on your mobile device from the Google Play Store or the Apple App Store.
Step 2: Alternatively, visit the Cowin website and select "Register/Sign In Yourself."
Step 3: Enter your mobile number to receive an OTP.
Step 4: Enter the OTP you received on your mobile number and select "Verify."
Step 5: Enter your personal information, such as your name, age, gender, etc.
Step 6: On the registration page, enter your Aashar card number and verify it with a UIDAI OTP
Step 7: Choose your vaccination centre and set up an appointment for any available date.
Steps to register yourself on Aarogya Setu app:
Step 1: Install the "Aarogya Setu" smartphone app. Check that the app has been updated to the most recent version if you have already downloaded it.
Step 2: Enter your mobile number and OTP to sign in to the app.
Step 3: Click the "Vaccination" tab.
Step 4: Prove and verify your Aadhar card number to sign up for the vaccine.
Step 5: Choose your vaccination centre and make an appointment for any available date.
Here Are Some Helpful Hints For Registering For The Vaccine:
Ensure you have all the necessary documents (Aadhaar card, age proof, etc.) with you.
Check if you're eligible for the vaccine before registering.
Check if there are any discounts available at your chosen vaccination centre.
If you have any doubts or queries, contact the Cowin helpline.
The vaccination campaign is indeed a step closer to the goal of achieving herd immunity from the virus. However, we trust that everyone takes the initiative to register themselves for the vaccine, which is a sign of their commitment to their own well-being and the safety and health of our country as a whole.
The government continues to take all the required steps to ensure that the vaccine reaches our doorsteps. When registering, please remember to keep all your documents in order and follow the necessary safety protocols for successful vaccination. With the help of everyone, India will be free from this pandemic.
Conclusion:
Getting vaccinated is a lifesaver, but it does not grant permission to wear a mask in public. You can still contract the virus and get only mild symptoms. Your vaccination is not a cure; it is only an armour of protection. Therefore, for the benefit of you, your family, and everyone, you should have a vaccine certificate for your health that helps you remain cautious and safe.