DIY is practically a rite of passage for members of a household in the UK – and interest in taking a personal hand in home improvement has skyrocketed in recent years, especially where budding handymen found a little more time on their hands to learn their craft. Say you're new to DIY, though; where do you start?
Invest in Quality Tools
Before you embark on any sort of DIY project, you need to ensure that you have the right tools for the job. Attempting a job or task without the suitable equipment is a one-way trip to shoddy results, and could also run the risk of a trip to A&E in the process. Acquiring a range of tools from one brand can ensure you're receiving equipment of consistent quality; Milwaukee tools have a good brand reputation, and are relatively easy on the wallet too.
Take Time to Learn Your Tools
With your tools purchased, it is now time to get to grips with them. In the middle of a job is not the best time to be picking up basic techniques in handling tools, and starting a task without understanding your equipment fully can greatly increase the risk of injury.
Screwdriver
Screwdrivers are a self-explanatory tool, and relatively safe to use. Do not place your hand near the tip when screwing or unscrewing, and do not attempt to use the handle as a hammer – that's what hammers are for!
Tape Measure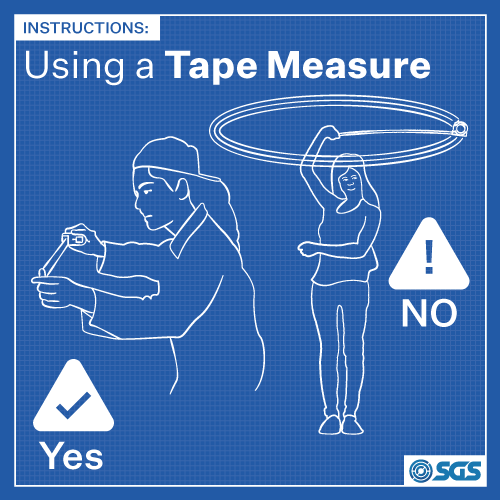 Tape measures are a common piece of measuring equipment, and again relatively intuitive and safe to use. Just take care when handling around other people.
Spanner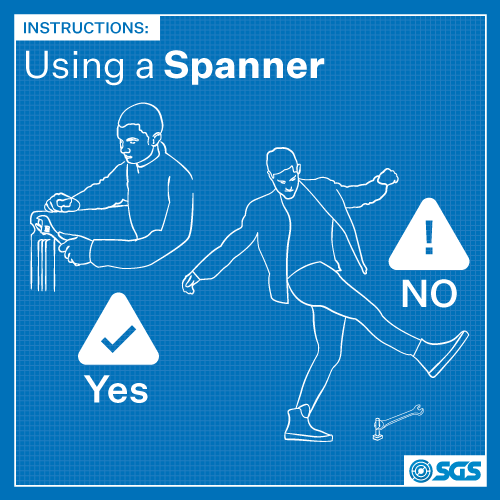 Tough nuts and bolts are a regular find in DIY repair, and can encourage unsafe use of spanners to loosen them. Tempting as it may be, do not kick spanners to loosen fittings; instead, use a breaker bar or extender to increase your leverage.
Spirit Level
Spirit levels are simple to use, easy to read and wholly safe – provided you don't attempt to use them for any other purpose than levelling, or marking levels with a pencil.
Hand Saw
You will be using a hand saw regularly if conducting home improvement DIY, whether building stud walls or cutting mdf or wood skirting board to size. A hand saw must be used with conviction; if you attempt to cut with a loose wrist, you risk the teeth 'skipping' over the material and catching your body.
Start Off Light
Tempting as it may be to get stuck in to a meaty DIY project or home improvement task, starting small allows you to iron out the kinks early on. Refining your skills on smaller, less impactful projects means larger jobs are more likely to be achieved at a high quality.
Don't Be Afraid to Seek Help
As a beginner to DIY, you will undoubtedly encounter obstacles to progress – whether due to lack of knowledge or lack of skill. At points like this, seeking advice is highly advised. Online forums are full of experts on all manner of DIY subjects, and members of your own family might have experience with a particular job. Getting help is part of the learning process, and should be embraced as such.