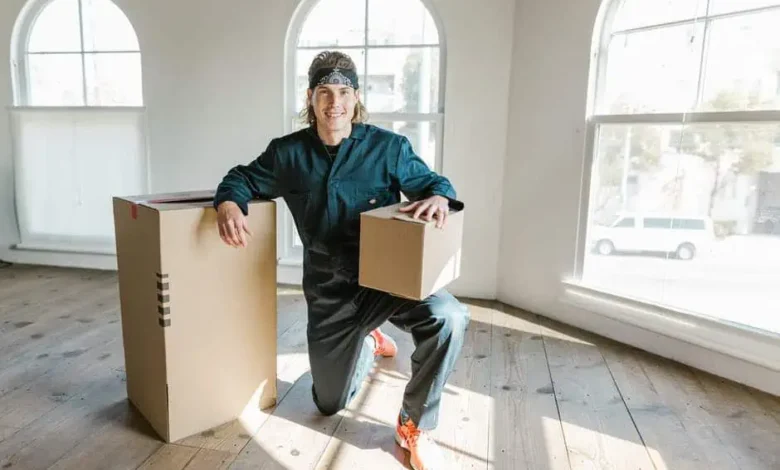 Are you on the lookout for the perfect local movers to handle your upcoming move? Well, you're in the right place. We understand how daunting this endeavor can be, and that's why we've prepared some handy tips for you.
In this guide, we'll be sharing nine essential tips to help you hire the best local movers in your area. Whether it's about checking their credibility or understanding their pricing, we've got you covered. So sit back, relax, and let's kick start this journey to a successful moving experience.
1. Start Your Search Early
It's never too early to start looking for movers near you, especially if you need to schedule your move during the peak season or holiday season. Give yourself at least six weeks before the moving date to begin your search. This will give you enough time to research and compare different companies in your area.
2. Ask For Recommendations
The best way to start your search is by asking for recommendations from friends, family, or colleagues who have recently moved. They can give you honest feedback about their experience and suggest reliable movers in your area. You can also check online reviews and ratings to get an idea of a company's reputation.
3. Check Their License and Insurance
The necessity of a license and adequate insurance is paramount when choosing movers. A license assures you that the movers are operating legally and adhering to the stringent standards set by the regulatory bodies. This provides you with some assurance of their reliability and professionalism.
On the other hand, moving insurance plays a crucial role in protecting your valuable possessions. Moving can sometimes lead to unforeseen accidents or damages. With insurance, you are financially protected. The company is obligated to compensate you for any damages incurred during the moving process.
4. Inquire About Their Experience
An experienced local mover is an invaluable asset during your relocation process. Their hands-on knowledge and skills empower them to tackle various challenges effectively. They understand the intricacies of packing delicate items and efficient loading techniques.
Moreover, seasoned moving experts near you are proficient in scheduling and route planning. Familiarity with local areas allows them to choose the most efficient routes. They can circumvent any potential traffic delays or road issues.
Lastly, the best local movers can provide valuable advice and guidance throughout the moving process. Their expertise can significantly alleviate the stress typically associated with relocation.
5. Get Multiple Estimates
Getting estimates from several movers is a crucial step you should never overlook. It allows you to gain a broad perspective of the market rates, preventing you from falling victim to overpriced services.
This way, you can identify outliers that charge either exorbitantly high or suspiciously low prices. Companies may charge different prices but they have a price range that they follow. So if you live in Queens, it's not just about finding the cheapest Queens movers, but more importantly, finding value for your money.
The process of getting multiple quotes also provides an opportunity to assess the responsiveness of the movers. Their willingness to provide detailed estimates can indicate their commitment to transparency.
6. Understand Their Pricing Structure
Some companies charge by the hour, while others provide a flat rate for the entire move. It's crucial to understand how they calculate their charges and what factors may affect the total cost of your move. Ask if there are any additional fees or surcharges that you should be aware of, such as fuel charges, toll fees, or stairs fees.
7. Check for Any Red Flags
When researching local movers, keep an eye out for any red flags that might indicate a potential scam or fraudulent behavior. One common marker of a less reputable moving company is a demand for a large deposit before the move. Professional moving services typically do not request payment until the move is complete.
Another red flag is if the movers are unwilling to do an in-person inspection of your items and give you a written estimate. A legitimate company will always be willing to provide this service.
Moving companies are also required to have a physical address and proper licensing. If this information is missing or difficult to find, it suggests the company may not be legitimate.
Moreover, if the company's website has no reviews, or it has a majority of negative reviews, this can also be a warning sign. While it's normal for companies to have a few negative reviews, a consistent pattern of complaints is a big red flag.
Finally, always be wary of prices that seem too good to be true. While everyone loves a good deal, extremely low prices can often indicate substandard services. Always remember that if a deal seems too good to be true, it probably is.
8. Read and Understand the Contract
Contracts are legally binding documents that outline the scope of services, price, time estimates, and other responsibilities of all parties involved in an agreement. By thoroughly reading and understanding your contract with your moving company, you ensure that you are aware of what you are signing up for. This can help prevent unwelcome surprises or hidden costs.
Moreover, the contract is your primary recourse if something goes wrong during the moving process. If your belongings get damaged or lost, you can refer to the contract to see how these issues should be resolved. Without a clear understanding of the contract, it can be challenging to enforce your rights and may lead to additional stress and costs.
9. Communicate Clearly
Effective communication is essential when working with professional movers. Make sure to inform them of any special requirements or concerns you may have before the move. This will ensure that everything goes smoothly and according to your expectations.
Hiring the Best Local Movers Is Essential for a Smooth Relocation
Making a move, be it local or cross-country, is a significant milestone in one's life. Having the best local movers by your side can make your journey easier, ensuring a seamless, stress-free transition. By turning to credible movers, you not only protect your belongings but also gain peace of mind knowing that the professionals are handling your move.
So remember these tips, do your research, and embark on your new journey with confidence. Happy moving!
Did you find this article helpful? If so, check out the rest of our site for more.
Also read: