Lifestyle
8 Ways To Make Your Mother Feel Special This Mother's Day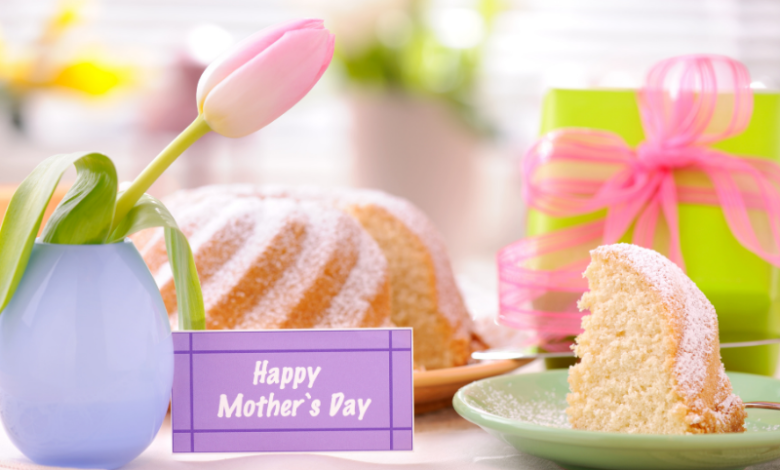 You have seen her working hard all day in her office and doing household chores. And with all of them, she has surprised you with parties, gifts and dishes at the same time. That's the unconditional mother's love. While you can never repay the things your mother has done for you, you can certainly try to get the same love that she has showered on you on Mother's Day.
On May 12 this year, Mother's Day will be celebrated all over the world. So why not make it special for her. Here's how you can make it special for her:
Mother's Day Cake
One thing you all can agree on is that a celebration is best felt when done with a cake. For the woman she is, you can order Mother's day special cake according to her personality such as classic cakes, photo cakes, designer cakes, jar cakes, cupcakes, etc. This is the most desirable gift.
Mother's Day Special Gift
Your mothers have a special place in your heart. No other relation can replace it. Mother's day celebration is also very important for you. Therefore, a gift for your mother will be extraordinary. For special moments that cannot be put into words; There are special gift ideas for Mother's Day offered by various reputed websites.
Take Over the Household chores
You have spent your whole year cribbing overdoing the household chores but May 12 is not for that. This mothers' day, give your mother a chance to relax and take over all the household activities. Keep all your other tasks away and do the laundry, dishes and cook something nice for her.
Relive Old Memories
Relive old memories and ask your mom to take out some old photo albums and stuff that will remind her of old times. This could be her wedding album, your family trips, etc. Going through old photos and nostalgia with someone is a new way.
Spend quality time together
Although everyone's life is busy and hectic, the best gift is spending quality time with a loved one. Give your mother the gift of her time by planning an event, or simply let her decide what she wants to do with this precious time.
Pamper her
If you feel that your mom is not in a celebratory mood and just wants to relax, then go ahead and book a spa treatment for her. Make her feel like a queen by paying for a massage, a facial, a manicure, a pedicure or whatever she likes.
Mother's Day Flowers
To make your day as beautiful as it is, you will need flower gifts. A bouquet of roses in red, yellow, pink and mixed coloured roses can be extended to express love and appreciation. You can choose to give carnations, lilies and orchids as these represent feelings of affection, femininity, royalty respectively. Send her a bouquet from any online florist and deliver it right at her doorsteps.
Handwritten love
Nothing expresses love written from the heart. Take the time to write a heartfelt thank you letter to her for appreciating all the support and sacrifices made for the family throughout the year. Why not use your scrapbooking skills and get creative with your Mother's Day card to make your mom smile?
Whatever you want to do for your mother, do it with love. She will love the fact that you thought of her and did something to make her day extra special. So, get started and start your preparations because mother's day is not that far. Good luck with your preparations! Happy Mother's day!