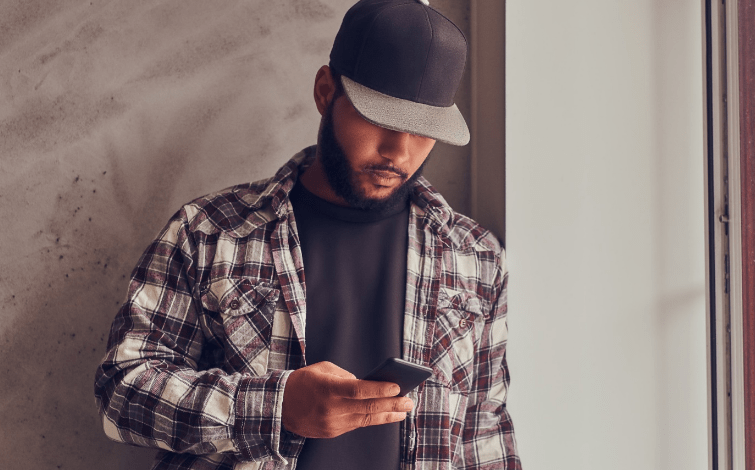 Think you're the type of person who can't carry off a hat? Think again. Hats are the must-have accessory for 2021, and there is a style perfect for any fashion-forward man out there.
So if you haven't tried your signature look with a hat yet, this is your year to try something different.
Here, you'll get a sneak peek into the 5 biggest trending hats for men in 2021, plus a few tips and hints on how to wear them well.
1. The Cap
You can't go wrong with a classic cap, and the truth is, these are always on-trend. But if you want to find an updated look for 2021, try going for the distressed look that will give you an air of authenticity.
If you are more of a designer man, there are plenty of designer trending hat brands like Gucci or Ralph Lauren to pick from when buying your latest cap.
However, many fashion setters are opting out of the more famous designer labels this year. They are going for the more unique premium handmade styles like these men's hats.
Either way, caps are here to stay. They are the perfect accessory for a casual or sporty look and are as practical as they are stylish.
2. The Trilby
The Trilby derives its name from a stage play. Popular in London in the 60s and 80s, this hat hasn't lost any of that original charm. It's the perfect statement hat to wear in 2021.
You can dress a Trilby up with a blazer, but the more casual style of Trilby looks excellent with a relaxed daytime look. For the perfect summer edge, go for a straw Trilby.
3. The Beret
Give yourself a chic European vibe with a bold beret that will set off any striking look you plan on pulling off for your next big occasion.

Berets have been one of the significant hat trends this year, featured in the likes of GQ this season. And let's not forget. The girls are also running after this look, courtesy of Emily in Paris.
Berets are perfect for a smart casual event, and don't worry about the angle. Contrary to popular belief, berets can look great at whatever angle suits you best.
4. The Panama
To paraphrase Carly Simon, do you want to make a party entrance with as much swagger as if stepping onto a yacht? You can't get much more glamorous and head-turning than the timeless and iconic Panama hat.
Men have long opted for a Panama, which suits most head shapes and fashion styles. Wear it smart, or turn a casual outfit into something more sophisticated.
5. The Bucket
An easy-going and youthful bucket hat offers the perfect shade for a hot summer's day, so you'll find this style more than a brief 2021 fashion fix. It's long been popular with men, women, and kids for its simple cool cotton finish.
Like the Panama hat, the bucket hat looks great on most head shapes, and it is perfect for a casual daytime look paired with a cotton T-shirt and denim.
Trending Hats for Every Fashion Style
There are no excuses for leaving the house with a bare head this summer. With so many great trending hats to choose from, there's never been a better time to invest in the perfect stylish summer accessory.
If you liked this article and want to discover more fashion trends for 2021, check out our lifestyle section now.